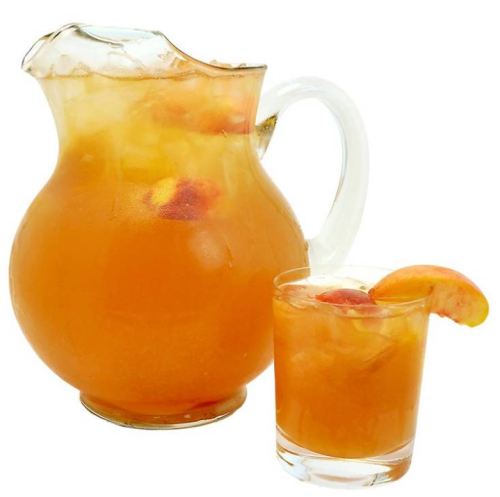 We're in a heat wave here in Los Angeles. Sometimes the only way to get refreshed is with a cool cocktail. We just learned about Van Gogh Vodka, a super-premium vodkas which can stand alone as a cocktail or be mixed with something sweet. There's Van Gogh Cool Peach Vodka, Acai-Blueberry or Double-Espresso Vodka. We have the recipe for a delicious pitcher of the Peachy Palmer made with Van Gogh Cool Peach Vodka, iced tea and lemonade.
Peachy Palmer
Created by The Cocktail Guru, Jonathan Pogash
1 1/2 oz. Van Gogh Cool Peach Vodka
1 part Iced Tea
1 part Lemonade
I peach slice
Directions: Add ingredients to a mixing glass with ice and shake very well. Strain into a chilled cocktail glass. Garnish with peach slice.