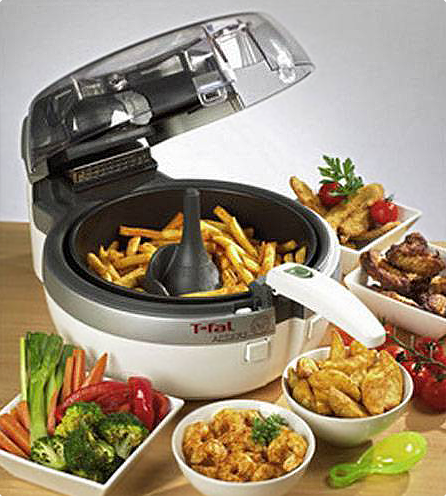 Most everyone loves the crispy texture of fried food but not the unhealthy aspects of it.T-fal has the answer to frying without all of that grease. It's called Actifry. This wonderful kitchen/cooking tool makes for a perfect Mother's Day gift!
With Actifry you can fry anything that fits in the non-stick bowl with only one tablespoon of oil. There is a stirrer in the center that continuously moves the food around, to make sure that the oil gets on everything while very hot air does the cooking. 
The lid is clear so you can watch your food as it cooks. You can stop Actifry at any time to add foods that need less cooking time or to add seasonings. Pieces easily come apart for  cleaning and are dishwasher-safe. Included is a measuring spoon that stores inside the machine and a limited recipe book that has 35 recipes as well as basic cooking guidelines. Available in black or white.
Price: $199.99  For more information visit: www.t-falusa.com