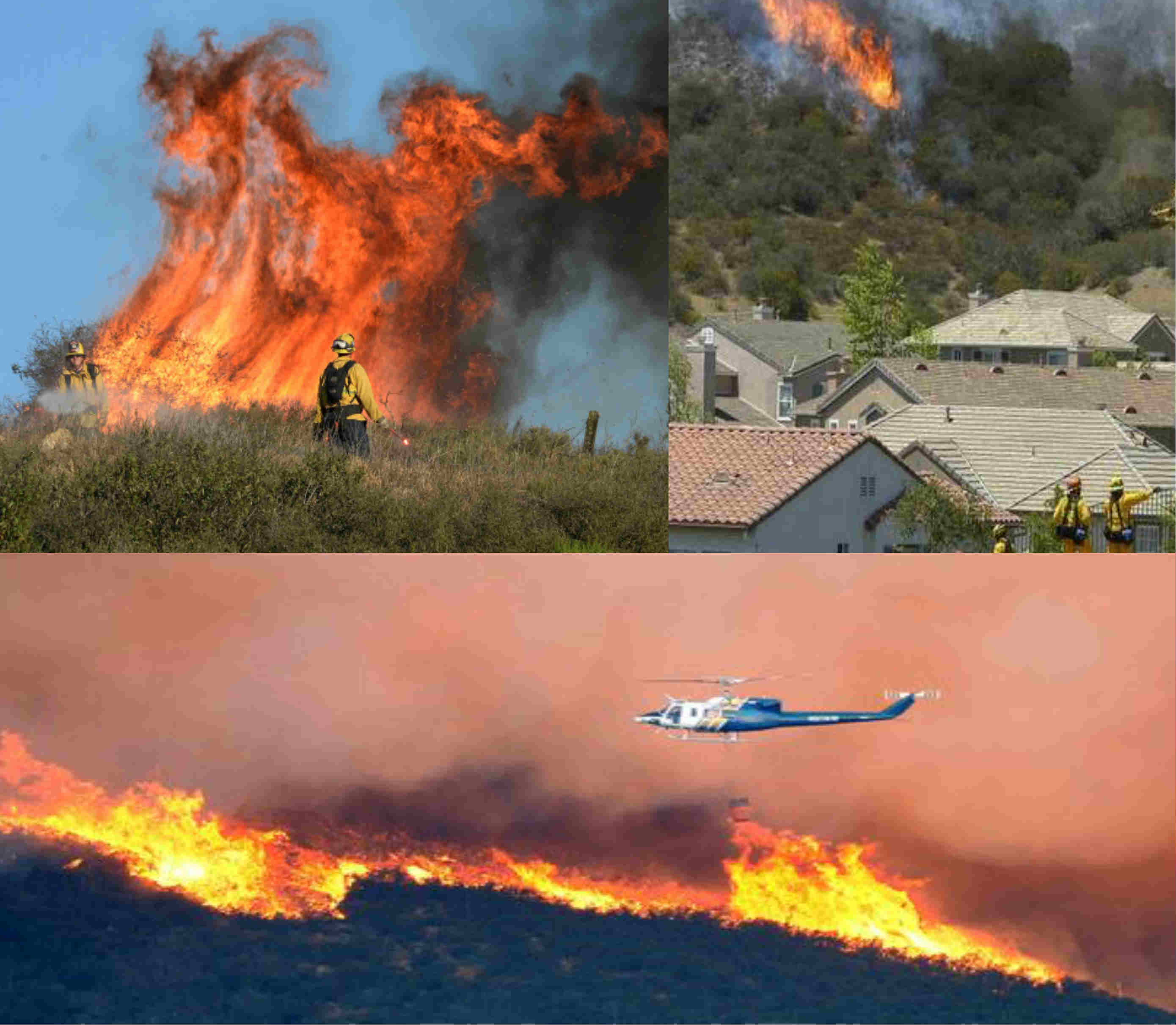 Dangerous wildfires are sweeping parts of Southern California as the Santa Ana winds blow. Fires in Camarillo have scorched over 8,000 acres and is just 10 percent contained according to ABC News.
The blaze has reached as far as the Pacific Coast Highway Friday morning. "Thousands of people have fled the area as the wildfire, which has damaged 15 homes, threatened 2,000 more and 100 businesses in its race toward Malibu," USA Today reported.
A fire more than half the size of New York City has forced the evacuation of 4,900 college students and threatened 4,000 homes northwest of Los Angeles.
While the weather improves dramatically tonight and tomorrow with cooler/damper conditions, hot, dry and windy air persist today.
The National Weather Service extended a red flag warning for today in most of Los Angeles and Ventura counties because of dry Santa Ana winds, which blow desert air toward the Pacific coast. Gusts reached 45 miles per hour yesterday.