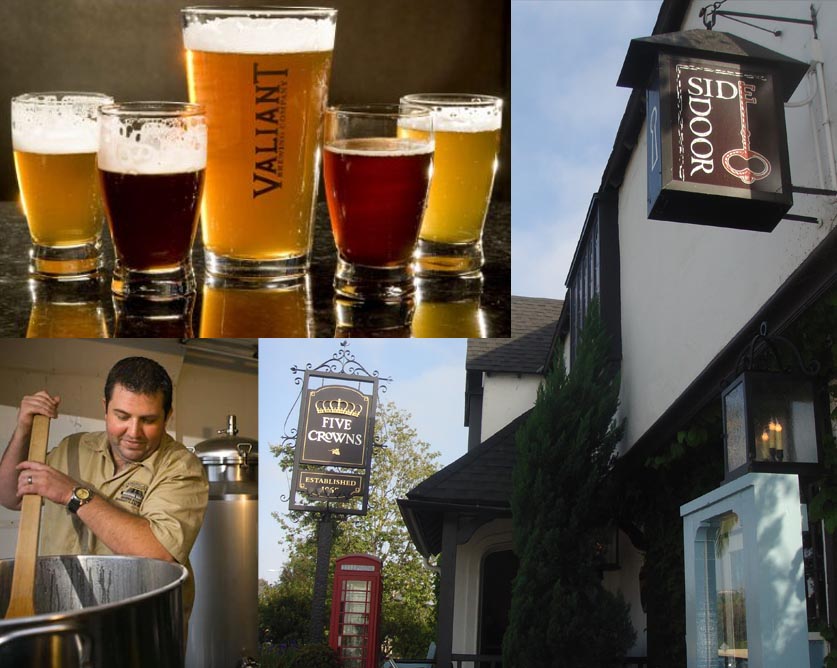 It doesn't take much to satisfy most beer lovers. A palatable, easy to drink taste. A satisfying, crisp finish. And maybe a few chips or french fries to go along with it. But when people wish to drink beyond the norm of the ice cold Rockies, Miller time, or the king of beers, you are reaching into a very different, yet incredibly vibrant sub-section of beer culture. You're entering craft beer territory, and no other state in America knows craft beer better than California.
According to the California Craft Brewers Association (CCBA) the California craft brewing industry currently employs 22,000 Californians accounting for over $500 million in wages annually. In fact, California produces more craft beer than any other state, which in beer terms equates to about 2.2 million barrels or 70.4 million gallons of beer.  Now most craft beer drinkers know about the big dogs in the California beer syndicate. There's Stone in San Diego, and Lost Coast in Eureka, and even Sierra Nevada in Chico. Last weekend, however, I was able to taste the newest beer on the block, Valiant Brewery.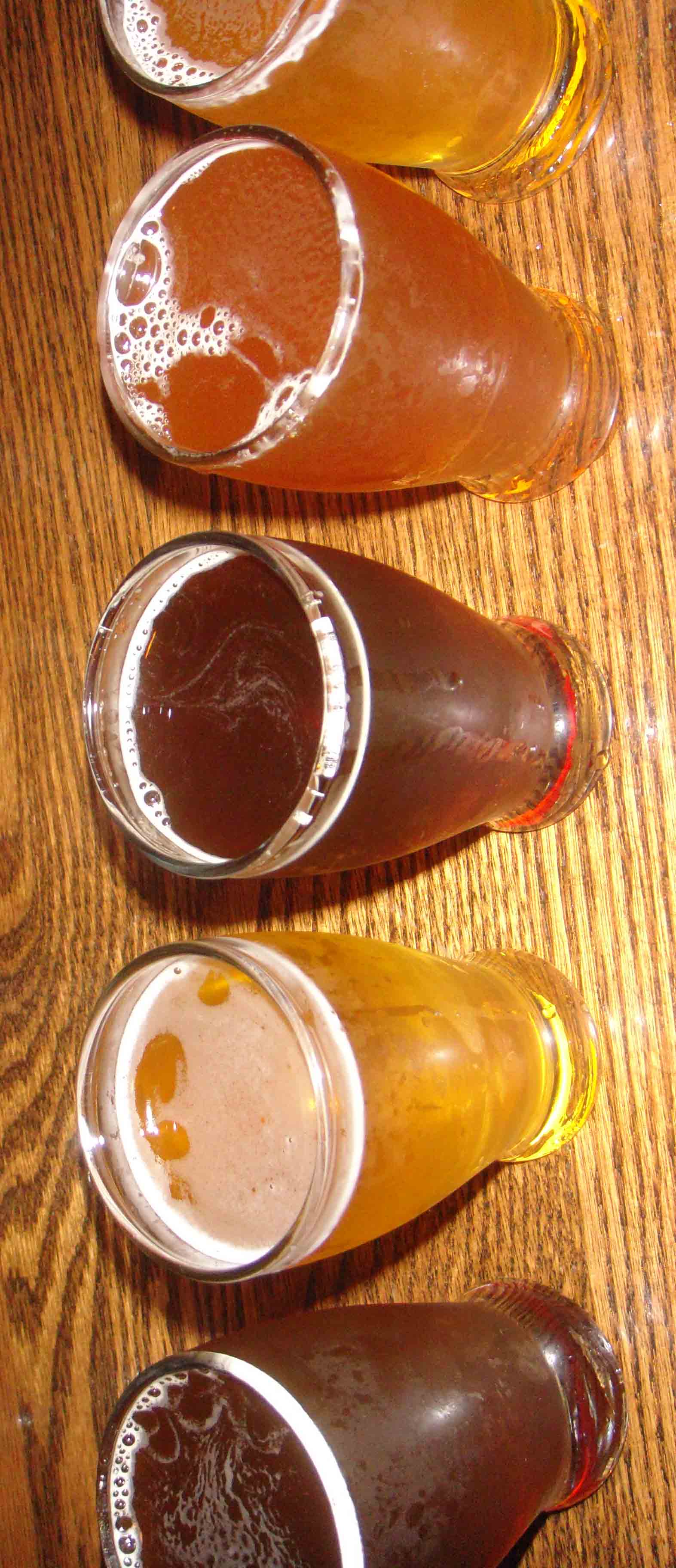 Brian Schroepfer, the Owner and Head Brewer at Valiant Brewery took a few minutes to talk to me about beer, life, love, and race cars while hosting a brewery kick off party this past weekend at SideDoor in Corona Del Mar. I was able to ask Brian a few questions in between Salmon Tarter, house made Avocado Mash, and Prime Rib sandwiches complemented by beer flights consisting of six (yes, Valiant's opening beer list already features six unique beer choices) of the brewery's favorite beer varieties including: Mighty Maximus (special premium ale), Fields Ablaze (saison), Veranda (biere de garde), 31 Kings (India Pale Ale), Jericho (imperial India pale ale), and First Flight (American strong ale).
Tell me a little about your beer story. How did this all get started?
For me, Valiant came about a little more than seven years ago when I was given a Mr. Beer kit as a present. I used that kit once, then threw it out because I knew I could do better. However, at that time, beer wasn't my day job. Racing was. I worked full time on drag-racing our dragster and working on Hot Rods in addition to tinkering with motorcycles and pretty much any other machine I could get my hands on. I even worked in aerospace. These were the things that paid the bills. My wife and I continued to believe that we were going to be racers until about 2007.  At that time, sadly, wildfires hit our canyon and took with them all of our investment into a race car business. Instead of looking at this horrific tragedy as an insurmountable travesty, we saw the fires as being a fresh start. During the aftermath and rebuilding process after the fire, we found out that beer and brewing was our true calling.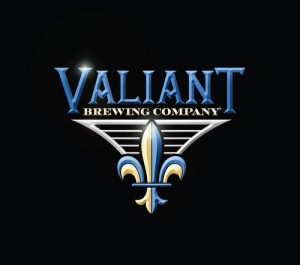 How did you make the jump to beer?
I've always loved beer, but I always thought of it as more of a passion and hobby. After the fires, however, I thought that I should be doing more with beer, so I went out and became a beer judge. I became a fully licensed beer judge, and continued to make my own small batches of beer on the side. 
How does your meticulous engineering tendencies play into beer and beer making?
I've always loved to cook, so I've learned to become creative with food and drinking because of that. I'm also a fan of pairing my beers with what I like to eat, so that helps as well. Engineering plays a big role too though, because making beer is incredibly science oriented. 
Was it a hard decision to make that first big jump from racing to beer?
No. It was pretty instantaneous. Brewing. That's it. Let's go. 
And was it difficult starting out?
We settled here in Orange, and it's been pretty smooth ever since. I get up and go into our brew house every day, and that's where the creative juices start flowing, and from there, it's easy.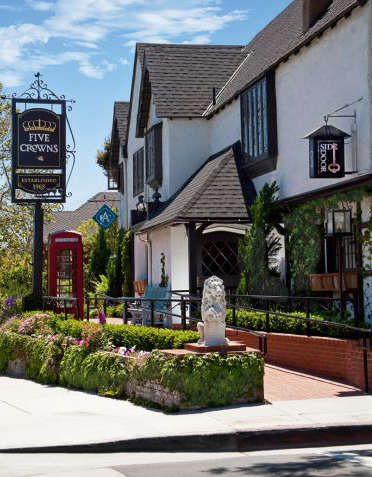 As I look at all the beer offerings you have, I'm kind of amazed that you guys are able to offer so many. Is there one beer that sticks out over the others?
No. I mean, for me, I just want to make sure that each one of the beers I make has a distinct beginning, middle, and end. 31 Kings is a great example of that. On paper, it's the standard American IPA, but its really not. At first, you can taste the flowery, herbal lemon and passion fruit, then the caramel matiness takes over, and finally the rolling bitterness finishes the sip out. This beginning, middle, and end taste story was definitely something I really wanted to bring to all of my beers. 
I've got to ask, do you have a favorite?
[laughing] I like to drink according to what I'm eating, so it fluctuates, but if I had to answer that right now, I'm really happy with First Flight, the American strong ale. It was such a crazy concept and recipe to design. When I started designing the flavor, I told myself that I wanted to combine vanilla and coconut. I didn't know how, and I didn't know why, but I found a way to do that, and I'm pretty happy with the finish. 
Brian should be happy with First Flight, and all of the beers he brews out of his brewery in Orange County. 
For those of you who wish to visit the brewery, it is located at 2294 N. Batavia St., Unit C, Orange Ca 92865 and taproom hours are Thursday and Fridays from 5-9pm and Saturday from 12pm-9pm. For more information about Valiant and its beer, head to http://www.valiantbrewing.com.
Thanks again to SideDoor for hosting the event. It is a delicious English pub located right off the PCH at 3801 E Coast Highway, Corona del Mar, CA. For more information about other events at SideDoor go to http://sidedoorcdm.com. 
By David Morris