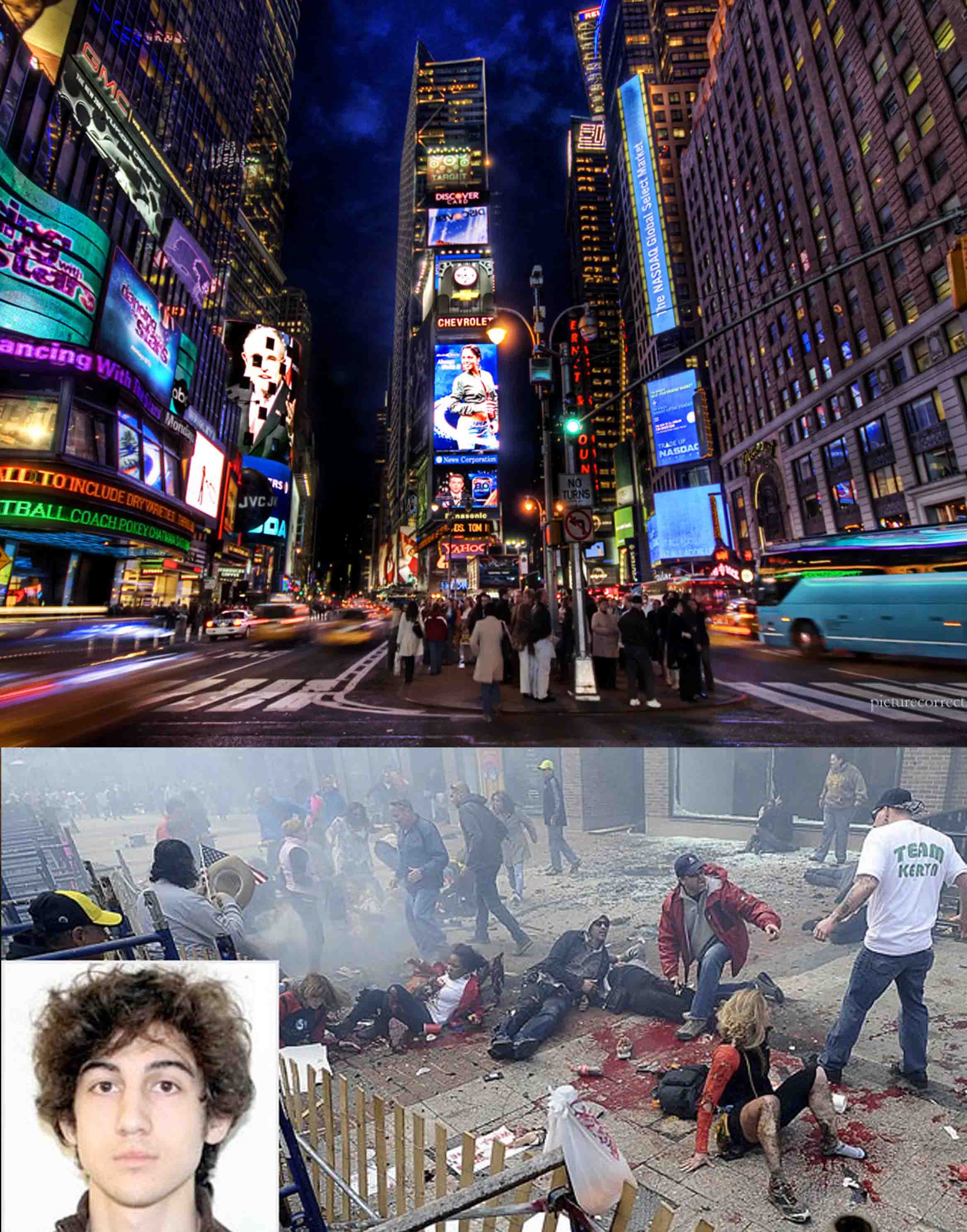 The Tsarnaev brothers had a plan after the Boston Marathon bombings. Their next target was New York's Times Square.
"We don't know whether we would have been able to stop the terrorists had they arrived here from Boston, but we are just thankful that we didn't have to find out the answer," Mayor Michael Bloomberg told reporters. He said the information was based on what the 19-year-old suspect, Dzhokhar Tsarnaev told federal and police investigators from his hospital room in Boston.
The brothers supposedly had "spontaneously" decided to drive to New York's Times Square in a hijacked SUV to explode their remaining bombs. But they were thrown off when the SUV owner escaped at a gas station, triggering a police car chase and shootout, New York City's mayor and police commissioner said Thursday.