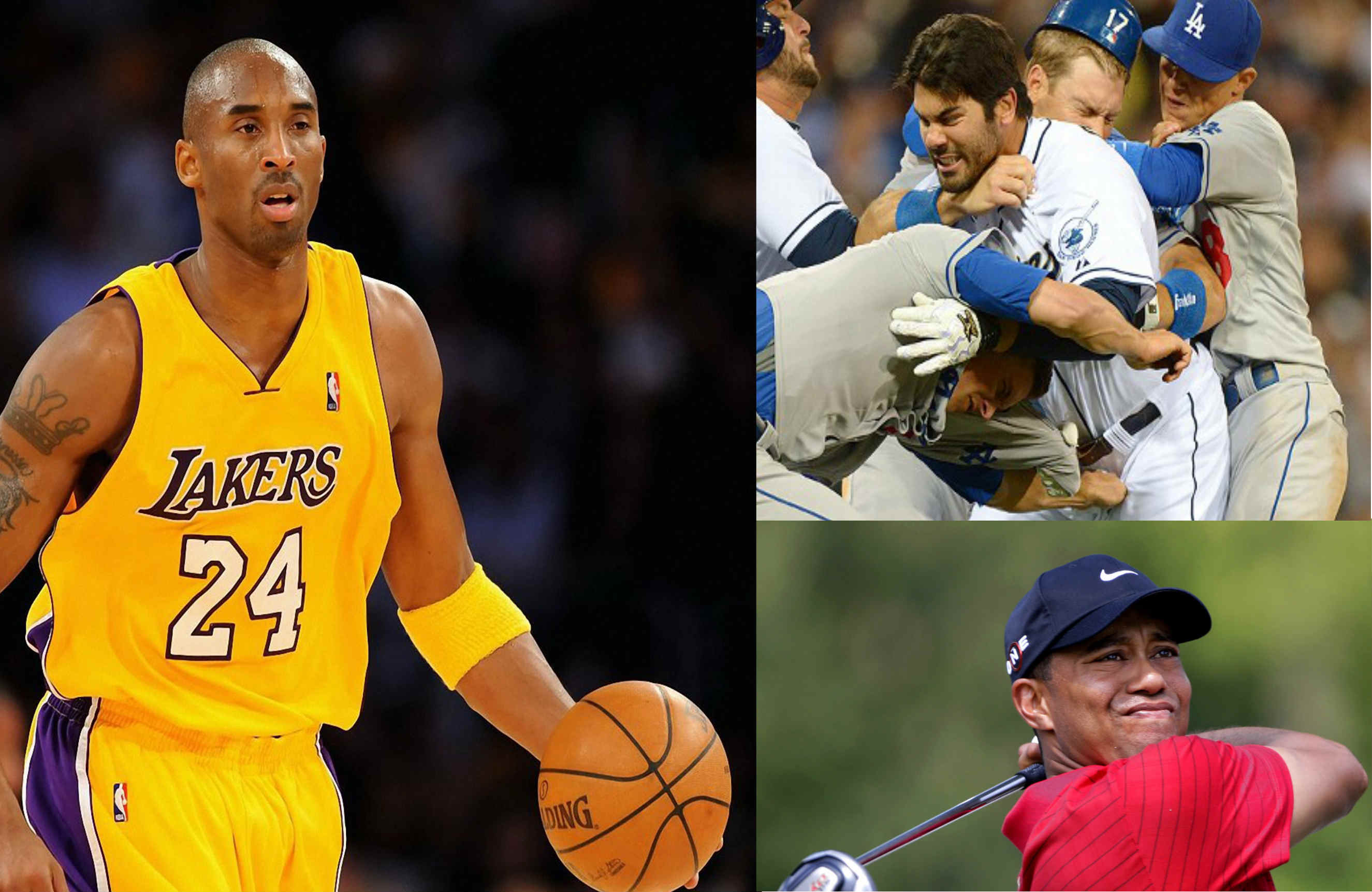 It's been quite a disappointing week in sports. Injuries, fights and penalties… oh my.
BMamba's Misery: Los Angeles Lakers star Kobe Bryant left Friday night's game with a leg injury that could be a ruptured Achilles tendon, which could keep him off the court long enough to run him right into retirement. In a frustrated outpour on Facebook, Kobe said: "Why the hell did this happen ?!? Makes no damn sense. Now I'm supposed to come back from this and be the same player Or better at 35?!? How in the world am I supposed to do that??"
Baseball Brawl: San Diego Padres outfielder Carlos Quentin, who broke the collarbone of Dodgers pitcher Zack Greinke in an on-field fight Thursday night in San Diego, has been suspended for eight games. Greinke is scheduled for surgery Saturday and is expected to miss about two months.
Breaking Rules: Tiger Woods was assessed a two-stroke penalty for an illegal drop he took on the 15th hole Friday evening. In a Twitter post the golf player said, "At hole #15, I took a drop that I thought was correct and in accordance with the rules. I was unaware at that time I had violated any rules."