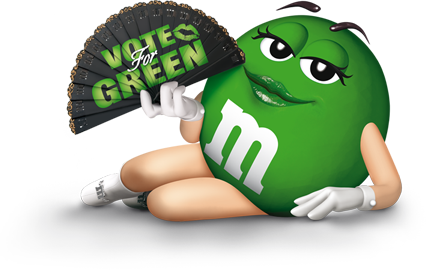 As the green flag dropped at the NASCAR® race at Kansas Speedway on Sunday, Mars Chocolate North America commemorated Earth Day by planting one tree in the Topeka, KS, area for every lap that Kyle Busch and the No. 18 M&M'S Toyota leads during the race.
As the Official Chocolate of NASCAR, Mars Chocolate North America partnered with the sport's governing body on its "NASCAR RACE TO GREEN™" program, which includes a number of activities taking place across the industry during the month of April to highlight the sport's sustainability efforts. The company chose Topeka to be the beneficiary of any tree planting efforts, given the city is the site of a new Mars Chocolate North America production facility that will be completed in late 2013. As part of Mars' commitment to sustainability, the new facility in Topeka will be built to meet leading-edge environmental standards, including a pursuit of LEED Gold Certification from the U.S. Green Building Council upon completion.
To help build interest around its sustainability efforts, NASCAR has launched a month-long green initiative consisting of two programs to help preserve the environment. The "NASCAR RACE TO GREEN™" initiative is a call-to-action for NASCAR teams, tracks, partners and most importantly, fans to pledge trees that will be planted across the country as well as in areas that have been recently damaged by natural disasters. The NASCAR "Green Clean Air Tree Planting Program" will work to plant trees in an effort to absorb carbon emissions equivalent to all racing in NASCAR's three national series for the entire season.
For more information, visit M&M'S Racing on Facebook at www.facebook.com/mmsracing.