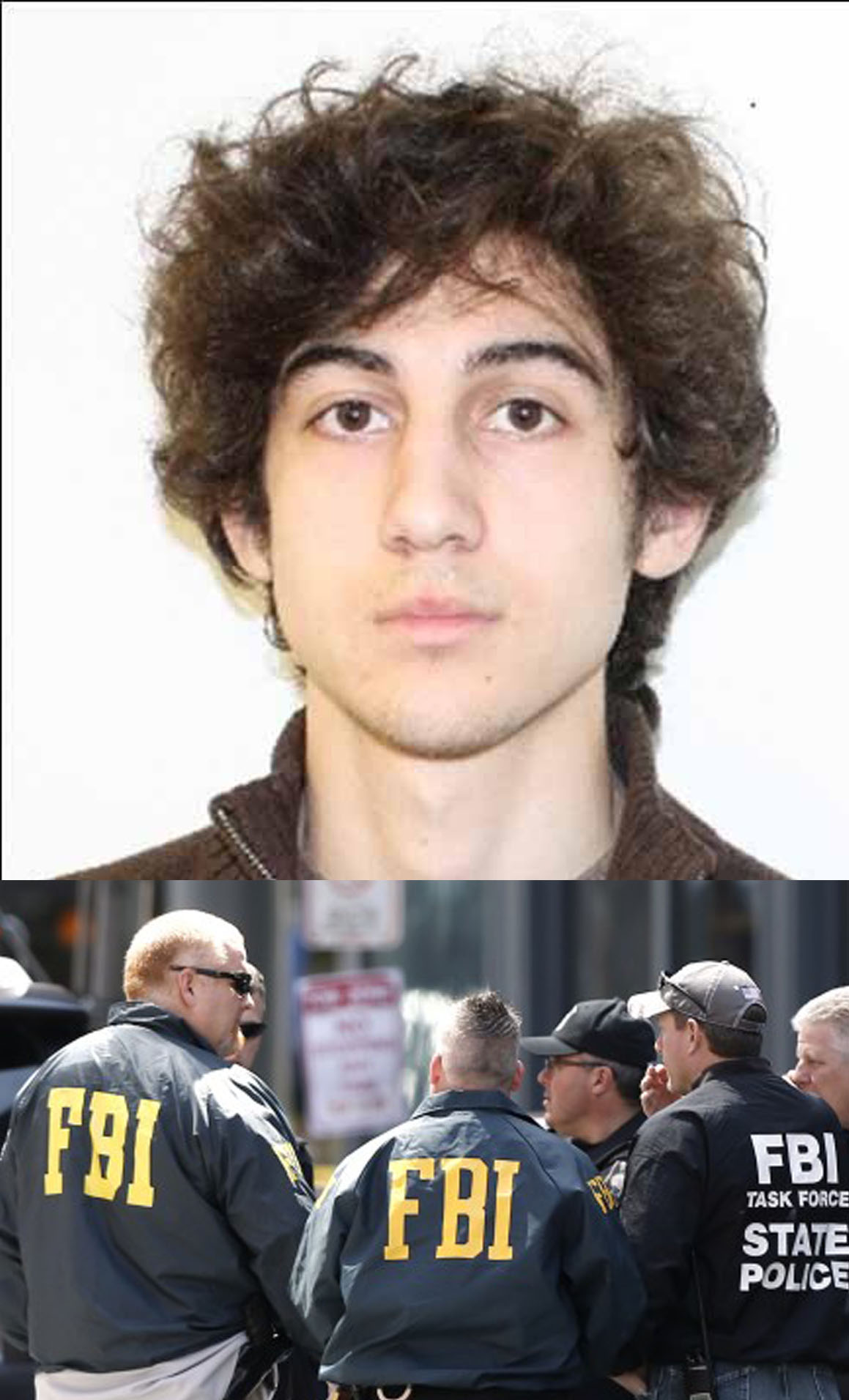 Boston and the city's surrounding suburbs are on total lockdown today as police search for marathon bombing suspect Dzhokhar Tsarnaev. His accomplice older brother, Tamerlan Tsarnaev was killed after a chase and firefight.
One cop was killed and another severely injured, officials said. NBC reports they may have seen police and FBI surrounding a body on the scene but nothing has been confirmed. 
After photos were released by the FBI, the Tsarnaev brothers carjacked a Mercedes SUV and admitted to the driver that they were the men behind Monday's explosion attack at the race and had just killed a campus security officer, a source told NBC News. The driver was not harmed.