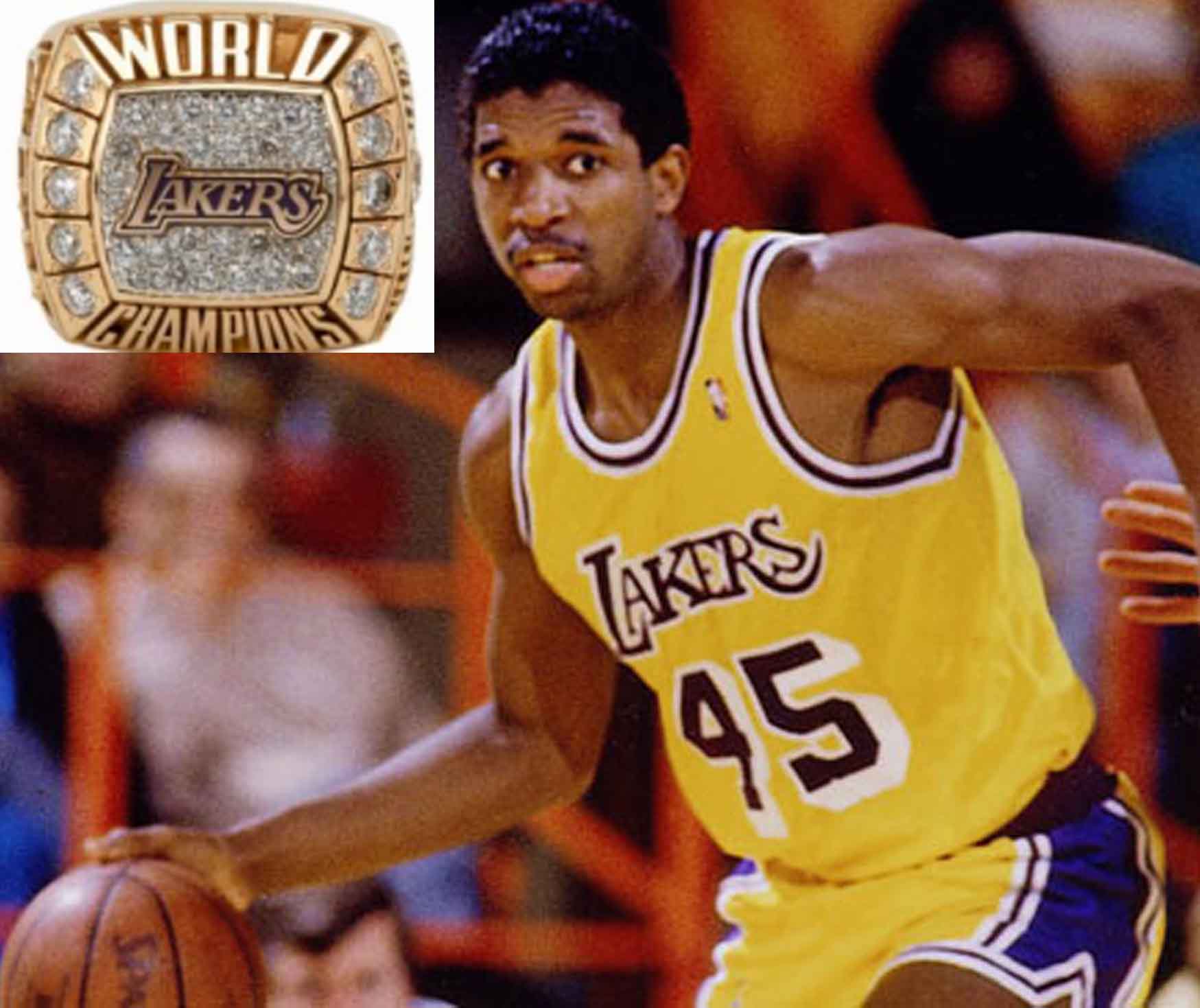 Three NBA championship rings belonging to former Los Angeles Lakers forward A.C. Green have been stolen from his Southern California home, police said Thursday. Green believes the rings were taken by workers he hired to move belongings into storage, Palos Verdes Estates police Sgt. Steve Barber said.
The diamond-encrusted rings with Green's No. 45 on them are worth an estimated $25,000 apiece, but Barber said they're "priceless" to the former player. But he said they would be tough to sell.
"They are worth a lot of money, especially to somebody who is a collector," Barber told the Daily Breeze newspaper. "It's going to be really difficult for somebody to pawn it off."
They include a ring Green won in 1987 over the Boston Celtics alongside Magic Johnson and Kareem Abdul-Jabbar, and another won in 2000 over the Indiana Pacers with Kobe Bryant and Shaquille O'Neal. The third was given to him by the team after it beat the Orlando Magic in 2009.
Green also won a title in 1988, but that ring was not reported stolen.
Green, 49, a power forward who also played for the Phoenix Suns, Dallas Mavericks and Miami Heat, retired in 2001.
The suspects have not been identified and no arrests have been made, but Barber said his department has put the word out to other agencies and attempted to publicize the theft in the hope of getting leads.