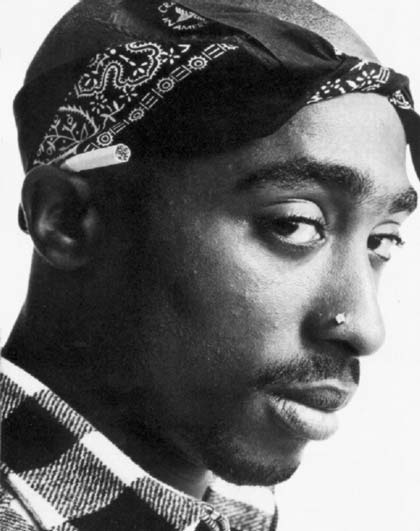 Ever since his untimely death admirers of his music have worked to keep Tupac's memory and legacy alive. They have resuscitated his music by weaving his old tracks into current rappers' songs, and they even trotted out a hologram of the deceased artist to do a "live" performance at last year's Coachella festival with Snoop Dogg and Dr. Dre.
Once again, more than 15 years after his passing, Tupac is continuing to posthumously put out new records. Afeni Shakur, the rapper's mother, has just announced that she plans on releasing his "entire body of work."
"I believe it is our responsibility to make sure that Tupac's entire body of work is made available for his fans," Shakur stated. "My son left many incomplete pieces and even more unfinished ideas. Using the blueprints he gave us, I am committed to fulfilling this duty."
It's hard to say what Tupac would think about the continued use of his work and the reinterpretation of his music, and even his corporeal form, but until he emerges from that elusive island with Elvis and Jim Morrison I suppose we'll just have to take the word of his mother and his estate handlers.
There's no word on when this new anthology will be available to the public.
By: D.D.