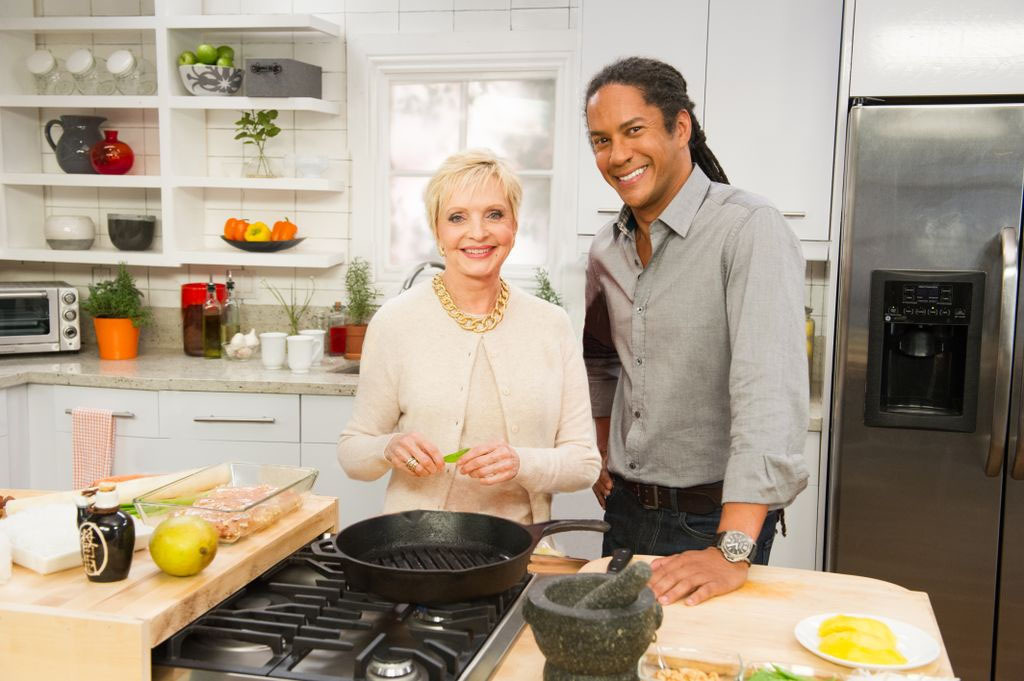 Beloved television icon Florence Henderson is stirring up good times and good food with a parade of celebrities in RLTV's new series, Who's Cooking with Florence Henderson, premiering Wednesday, Feb. 27 at 9 PM ET, To add a healthy and delicious twist, they will work alongside celebrated chef Govind Armstrong to reinvent healthier versions of their favorite culinary classics. Read LATF The Magazine's review of Chef Armstrong's 8oz Burger HERE.
Featured celebrities will whip up their family recipes and share the personal inspirations behind the dishes with Florence and viewers. Chef, author and restaurateur Govind Armstrong sets out to prove that classic food doesn't have to be detrimental to one's health or waistline. Chef Govind resourcefully reinvents healthier renditions of diet-busters such as lasagna, mac and cheese and chocolate cake.  The real question is – will the updated versions pass muster with the stars? It was certainly a hit on LATF's plate.
Some celebrities coming to the kitchen will be: Virginia Madsen (2/27), Marie Osmond (3/6), Joe Mantegna, Robert Wagner and Fran Drescher.