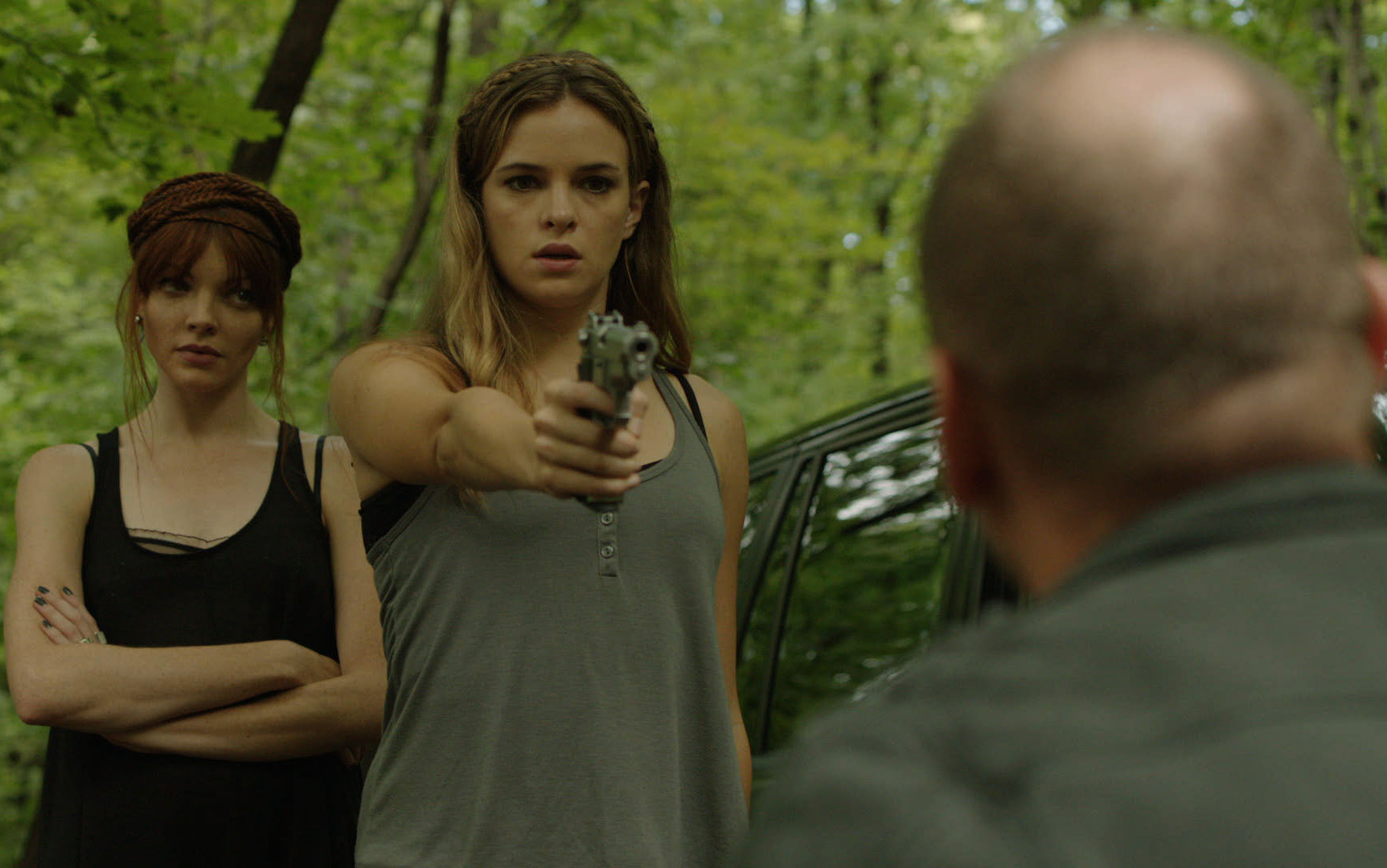 Every so often there are actresses who come along that are especially good at horror and suspense. They scream, shoot, slice, run for their lives and pull these things off – all while looking great and not too cheesy. Danielle Panabaker joins the line of horror talent, alongside Jamie Lee Curtis and Neve Campbell. In her latest film, 'Girls Against Boys,' she had to delve much deeper than in her past 'Friday the 13th' and 'Piranha 3DD' performances. Directed by Austin Chick, Danielle plays a naïve college student who is tormented by several men in a matter of days, she reaches her breaking point, and is drawn into coworker Lu's (Nicole LaLiberte) twisted plan for revenge. Together, the two embark on a gruesome killing spree, terrorizing and brutally murdering not just their attackers, but any man who gets in their way. This was not an 'easy' film to watch, as the dark direction and killing scenes are at times graphic and disturbing. But, as difficult as it was at times to keep your eyes on the screen it wasn't hard to watch Danielle. She gives a strong performance playing eery and innocent. Danielle tells us about the film, what she thinks about being a 'Scream Queen' and more. 'Girls Against Boys' releases in theaters February 1st, 2013 (Rated R)….
The film is not exactly a 'feel good' movie and is at times quite disturbing. What made you say 'yes' to the role of Shae?
When I first read the script, I was really attracted to the character and the journey she goes on. To me, it's always been a coming of age story about a young woman who has to grow up in the city of New York, has this really terrible thing happen to her, and how she copes with it. I have to say I loved the almost fairy tale aspect of it at the end of the movie. Austin [Chick] and I used to debate whether or not it was real.
You mean as if it never really happened?
Yes. I think there are a lot of allusions to Alice in Wonderland like falling down the rabbit hole and that sort of thing.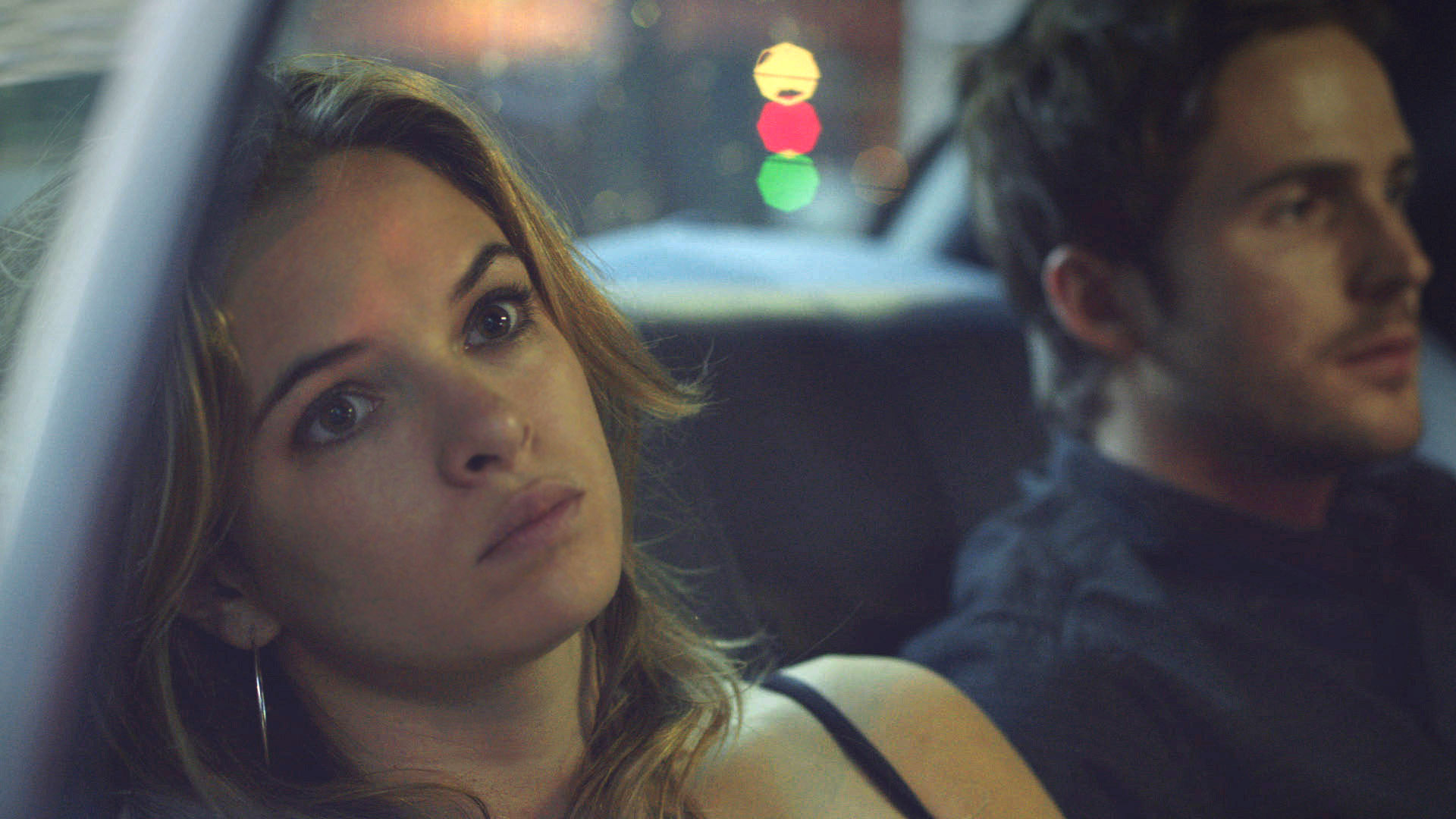 The bizarre obsession Lu has with Shae and her serial killer mentality are similar to the 1992 film 'Single White Female.'
Yes, I've heard that a lot.
Did Austin have you watch the film or were you familiar with it before?
No, that was actually not one of the films Austin had me watch. He has a very European influenced sensibility when it comes to film, so he sent me a list of 'Lilya 4-ever.' The relationship between the two characters was something that was so important to me. When I came onboard, one of the first things I said to Austin was, 'Who's going to be your Lu?' I wanted to meet her and get to know her just because there are so many intimate scenes during the movie—several of which that didn't even make it to the final cut.
What was the audition process like with you and Nicole LaLiberte, the actress who played Lu?
I actually didn't meet her before Austin hired her because Austin hired her out of New York, and I was in L.A., but afterwards she ended up coming out to L.A. for a brief period of time, so we hung out a bit then.
What is it like working with Austin? Does he have a dark personality?
I don't think Austin has a dark personality. I really loved working with him. He definitely has what I would consider more of a New York sensibility in that he has a tough exterior, but we worked incredibly well together and I'm still grateful for the experience. He's definitely a man of few words.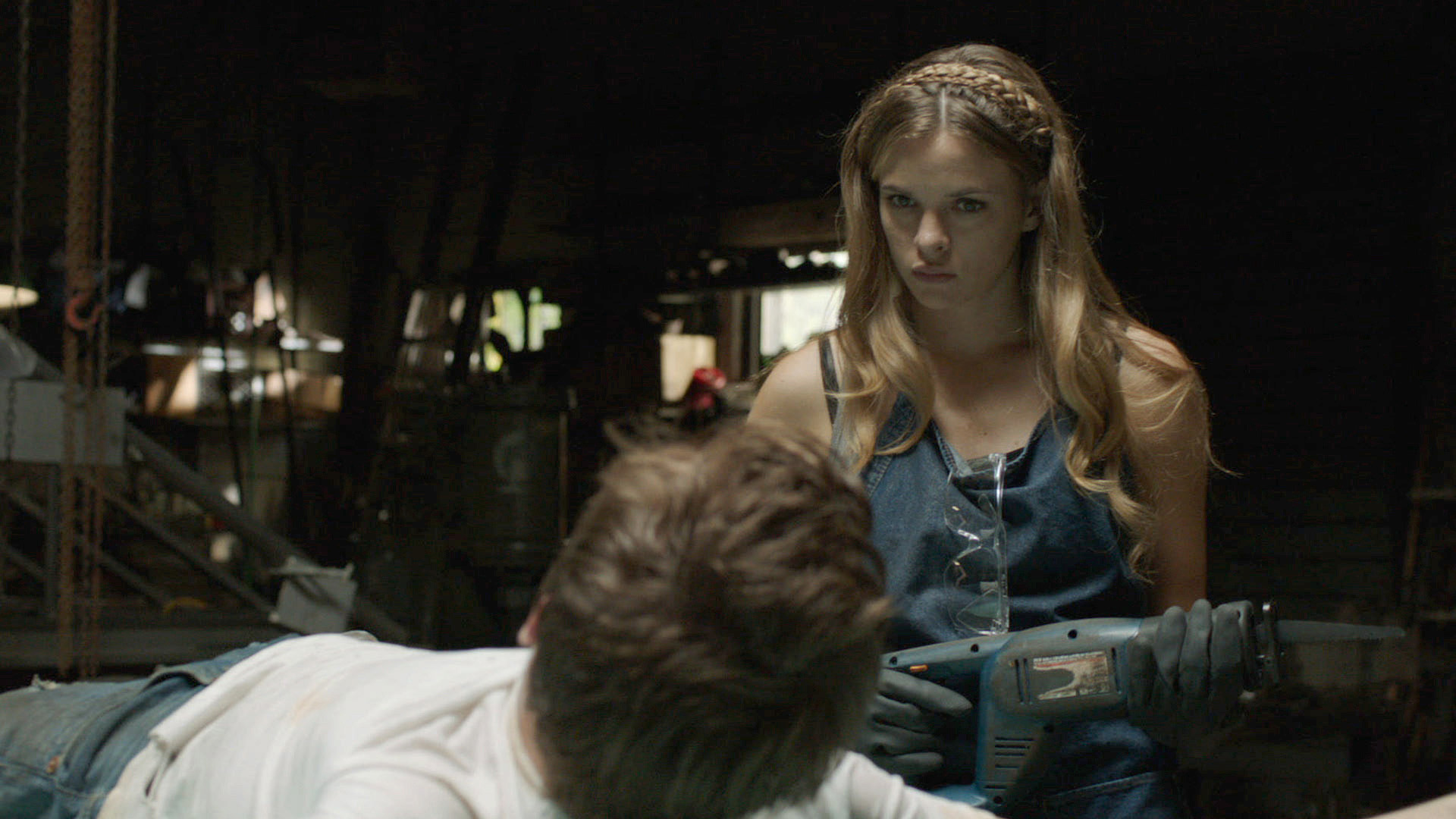 There's a point in the film when Lu shoots the first guy in front of your character, and then you laugh, go to the sink, and throw up. You make a very quick transition. What do you think is going through Shae's mind that makes her accept the murder and play along from that moment on?
I think a lot of things. I think her first instinct is shock and horror, and then she's sort of like, 'Wait, this can't be real. Like, who shoots someone?' But then there's a moment of, 'Well now we're on this journey together, so what's next?'
I was thinking that maybe she's thinking, 'I have to play along with this because this woman is crazy,' but it seems like your character enjoyed it.
She does have a gun. I think everyone can relate to having a moment where they wish they could get revenge on someone,where someone has hurt them in some way and they just wish they could do something to get them back. When that guy wasn't the guy who assaulted her and raped her, but he was a part of it, I think it was relief for her to see her own sort of vengeance come to fruition.
Yeah, that was a tough scene to watch, obviously.
It was a crazy scene. It was a tough scene to shoot. I mean, the location was so open, spacious, and light, and what we were doing was so dark and heavy that I thought it was a really interesting contrast.
You're no stranger to bloody films and have been named a "Scream Queen." What do you think of that title?
I'm flattered. I think Jamie Lee Curtis was the original "Scream Queen," and to have a career like hers is something that I would be really grateful for. I think the truth of the matter is that the films that tend to get made have a genre element to them. Five years ago I don't think I'd ever seen a horror film. I'm so affected by them—I'm so sensitive.  We started to watch 'Les Miserables' the other day, and I had to stop because I couldn't handle it. Prior to doing Friday the 13th, I had never even seen any. Working with Brad [Fuller] and Andrew [Form], the [co-owners] of Platinum Dunes, was a good education. It is a genre of filmmaking and it is highly successful, so I think that's why I continue to work in it. If I get five scripts a week, at least three of them have a genre element to them.
Do you enjoy doing horror films?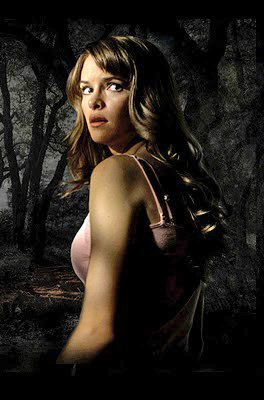 I have come to really respect them. I love acting, I love being on set and it's always an opportunity. It takes some of the mystery away when you see it, and that makes it a little more palatable for me.
I'm sure you've been watching some horror films now that you're working in the genre. Do you have any favorites from your own filmography?
I have to say 'Mr. Brooks.' It was, way back, one of my first introductions to more of the thriller genre. I think it's a great film. I definitely have a supporting role, but I think Kevin Costner and William Hurt are amazing in it.
Sometimes blood and gore films have a cheesy aspect. What do you think is the trick to making it look good?  For instance, like in 'Piranha'—you make it look good.
Oh, thanks. I don't know if that looked good [laughs]. It was really interesting on 'Girls Against Boys' because I called it a little bit of the 'Jaws syndrome.' We were working on a tiny budget—the movie was made for less than a million dollars—but we make it up in a number of ways, and one of them is through the special effects department. I think Austin has spoken about this, so hopefully he won't mind that I share this story, but the feet cutting scene was a shooting nightmare. The feet that arrived that morning were supposed to be a left foot and a right foot, but it was two left feet and they didn't look like feet at all. It looked terrible so they had one of the makeupartists stuff something with lunch meat, and that was what we ended up using. I think the benefit to that is that you don't see much of the foot. You don't see a lot of the foot slicing and it's sort of like 'Jaws'. What made 'Jaws' so scary was that you didn't see the shark because logistically, it wasn't beneficial to the movie. I think that's what great about this film—so much is left to your imagination. Even the assault and the rape is out of focus. It's not gruesome.
But what's interesting is that it still is disturbing. It's still hard to look at, even though they don't really show it to you. What do you want people to take away from this movie?
Again, I really see it as acoming of age story. There's a young woman in New York who's struggling to find her own voice and she falls into this fantasy sequence of, 'When bad things happen, how do you cope with it? How do you handle it?' She obviously has her own method that probably wouldn't be mine [laughs], but it's a good journey.  
Outside of the movie, you've been acting since you were a young girl. Did you ever have any fears of transitioning into older roles outside of the Disney realm?
I definitely did have fears, but I think as a person I've grown a lot and I think that translates to my acting. A lot of the stuff that's starting to air right now is a little bit older.  I have a recurring role on 'Bones' where I play an FBI agent which is awesome, and I have several episodes of 'Necessary Roughness' about to air where I play a Paris Hilton type. I'm very lucky in that I've gotten the opportunity to do a wide variety of roles, and I think that's helped me grow up.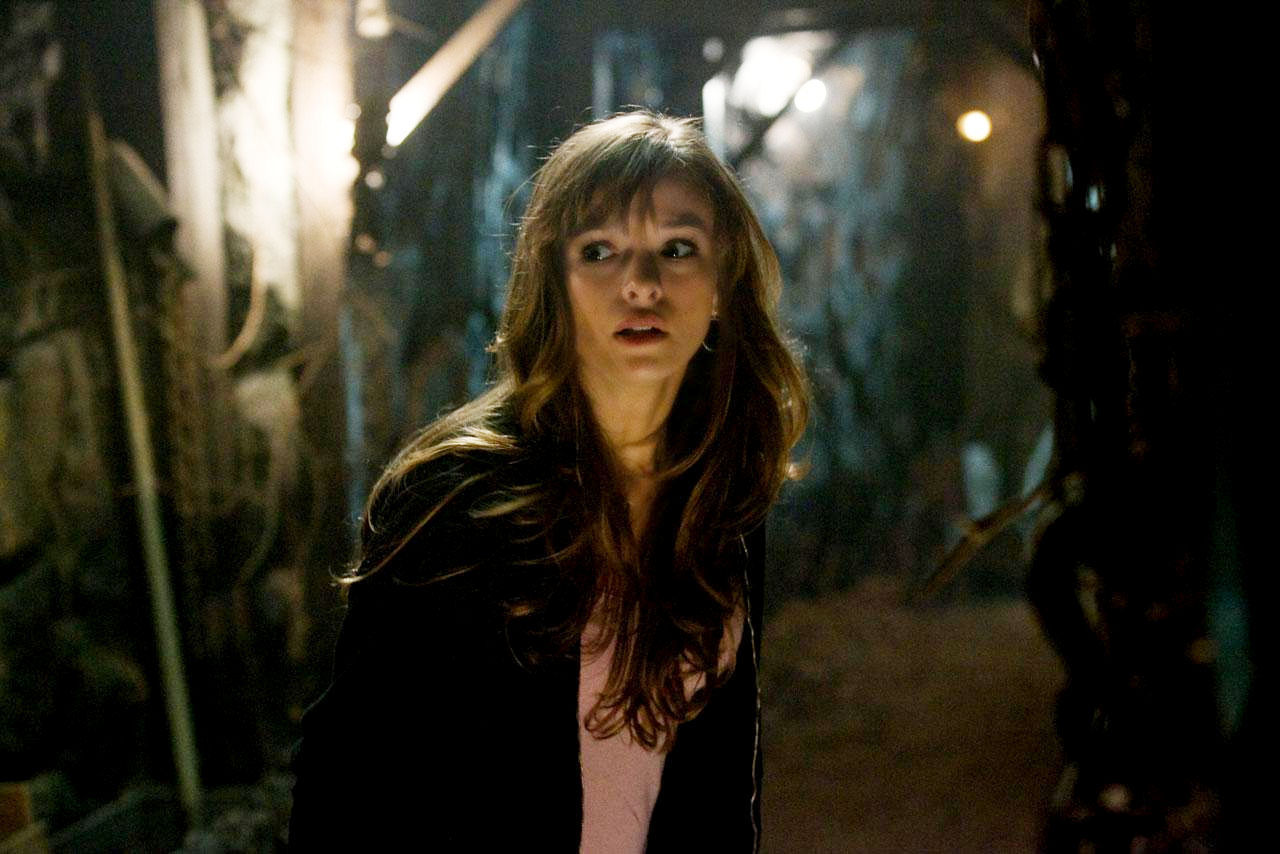 What do you do when you're not on set? Do you have any interest in working behind the camera or any specific hobbies?
I would love to produce someday. Because I love being on sets, I have gained a lot of knowledge from these experiences and being so invested in it. Filmmaking is not brain surgery, but I love it, so being involved in that is something that I absolutely want to do. I'm always trying to find new material. As an actress, you're often playing someone's daughter, someone's sister, or someone's girlfriend, so anytime there are roles that are none of those things then I'm incredibly interested.
How did you and your sister get into acting in the first place?
It was an accident, I think. My parents are the least likely parents to put their kids into the film business. We started doing community theatre because we'd moved around so much and we were actually being home schooled, and it was a great way to stay involved in the community and interact with kids our own age. Then it was about ten years ago that we started coming out to L.A. I'm so grateful that my parents were so supportive. I can't imagine my 15-year-old and 12-year-old daughters wanting to move to a city across the country and just jumping on board with it. We just sort of fell into it, but we've been fortunate enough to continue to work.
So it was meant to be.
By Pamela Price
http://trailers.apple.com/trailers/independent/girlsagainstboys/