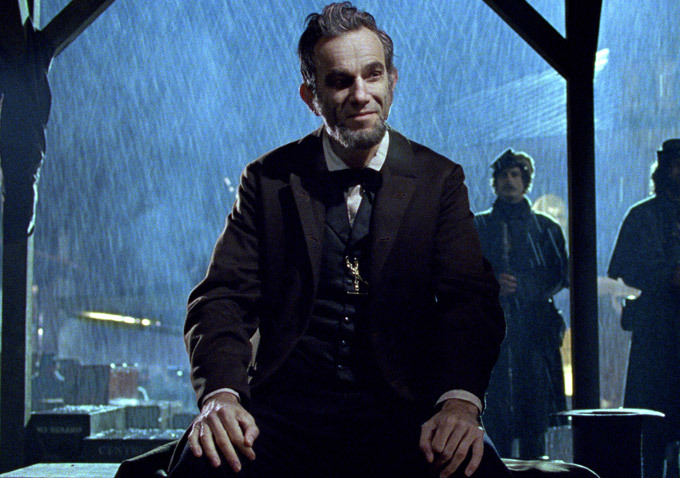 Image Courtesy of Dreamworks Pictures
There are films that entertain and then there are films that entertain and teach. Steven Spielberg's long awaited feature, "LINCOLN" is incontestably the best movie of the year. Not only is it 150 enticing minutes where you can't take your eyes off the screen, but you leave the theater enriched; having had one of the best history lessons of your life.
Daniel Day-Lewis is Abraham Lincoln; all 6 foot 4 inches of him. His performance is one to be remembered as he captures, not only the President, but the man behind the title. Throughout the film, he struggles to end the Civil War and pass the 13th Amendment to abolish slavery. Ending slavery was not only a turning point for the nation, but also a personal precipice for Lincoln as he truly believed "all men are created equal." More importantly, this story allows us a glimpse into what politics is all about: making deals. Politicians do it now and they did it back in 1865. If votes are needed, they can be bought.
Come nomination day for The Golden Globes and Academy Awards, "LINCOLN" will surely be recognized across the board. This is one of Spielberg's best directing feats. Day-Lewis is a strong contender for Best Actor and Sally Field's heart-wrenching rendering of Mary Todd Lincoln will earn her a nomination for Best Supporting Actress. Tommy Lee Jones' portrayal of the hard, yet witty cabinet member, Thaddeus Stevens deserves a ballot for Best Supporting Actor. Everything from the Makeup to the Costumes and Cinematography are award worthy. For many of you who have not had the chance to study the great man that was President Lincoln and what he stood and fought for, you must do yourself this favor and see this film.
Read LATF The Magazine's cover story on THE GREAT EMANCIPATOR AT: www.latfthemagazine.com
By Pamela Price