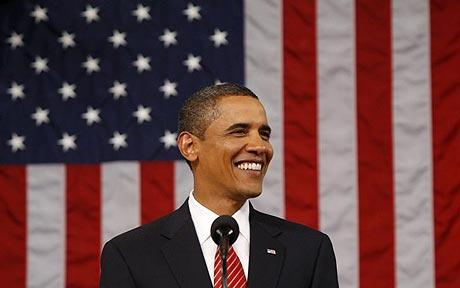 It was 11:18PM ET/8:18PM PT when CNN reported that President Barack Obama won the state of Ohio; re-electing him president for the next four years. With 270 electoral votes needed for the presidency, Obama currently stands (8:58PM PT) with 281 versus Mitt Romney's 201 count.
Tweeting all the way up to the re-election announcement, Obama immediately sent this message to his supporters: "We're all in this together. That's how we campaigned, and that's who we are. Thank you."
Obama will be sworn into office privately at noon on Jan. 20, 2013, in Washington D.C.
Because Inauguration Day falls on a Sunday next year, the public inaugural ceremony will take place the next day, on Jan. 21.