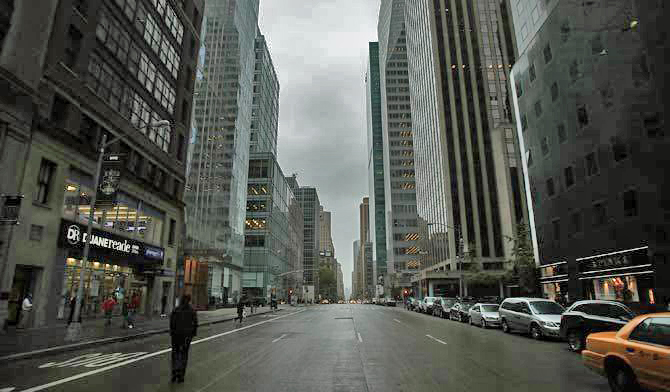 Today, there is little to no street traffic in the streets of Manhattan, and in most of the Northern East Coast for that matter. The threat of Hurricane Sandy's growing strength is looming as it travels through the Atlantic. By 11AM Monday morning, winds were whipping at 90 m.p.h. and the storm was 260 miles south-southeast of NYC. According to the National Hurricane Center, the storm is moving north at 18 m.p.h. and is expected to turn toward the New Jersey Coast, where waves are already towering high. Everyday life is at a standstill with the nation's major airlines cancelling thousands of flights and the NYC subway and mass transit systems are now at a halt. Even the major stock exchange has called off trading for the start of the week; closing for the first time since 1985.
State officials are expecting the worst. Mayor Bloomberg has already ordered the evacuation of over 370,000 people from Coney Island to Battery Park. Evacuation shelters have been opened up up and down the East Coast. Sandy's path is expected to make its way through Connecticut, Delaware, Maryland, New York, New Jersey, North Carolina, Pennsylvania and Virginia. With hurricane-force winds at the center of the storm reaching up to 175 m.p.h., Sandy may go down in storm history.
For evacuation zones, check your local county or state website.