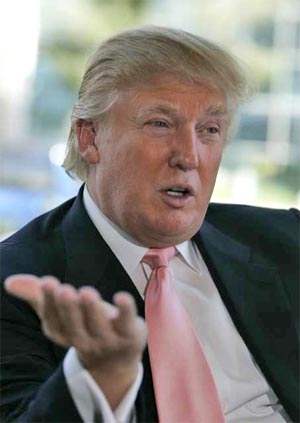 Donald Trump has gone way too far in his desperate attempt for publicity and attention. His big "announcement" on Wednesday was an offer of $5 million for President Barack Obama to reveal his college transcripts and passport application.
Come on, enough with this tired argument that Obama is not a U.S. citizen. He's the most powerful man in the world and your Commander in Chief. Show some respect.
And… as if it was any of his business, he also has personal "advice" for Robert Pattinson regarding his relationship with Kristen Stewart. His tweet read: "She cheated on him like a dog & will do it again–just watch. He can do much better!"
Really, Donald… you're one to talk. I have personally been around you in Vegas during the Miss USA pageant. You are the first one to flirt with all the girls, even though you're married. Is this a move to get your own gossip reality show? Don't you have business to attend to?
M.E.