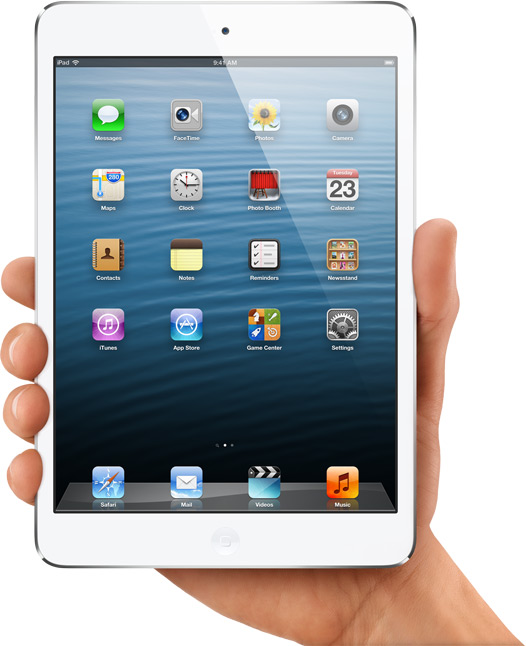 Apple is steering farther away from "quality vs. quantity." In their case, the more product versions they make the longer the consumer lines are. But, is the consumer really that satisfied? When it comes to their latest unveiling, the negative reviews are on the board.
Apple recently presented their 7.9-inch iPad mini, which is basically a smaller version of the last iPad and a larger version of your iPhone. i.e. ridiculous. Compared to the 7-inch, 1280-by-800 displays in the Nexus tablet and 7-inch Kindle Fire HD, the mini's resolution is lower. If you wanted a Kindle competitor, you'll have to wait for the next version because this one doesn't have a Retina Display. On the exterior, it's new aluminum casing is prone to scuffing and scratches.
To quote zdnet.com, "the iPad mini is just a 7.9-inch version of its older, larger, latest-generation sibling. It's not revolutionary, it's not a master of genius or innovation, and it's not even that exciting. It's just cheaper, and smaller."
I'm not sure Steve Jobs would support the path Apple is going down; where "less is more" is not an option. Now it's all about how fast they can create a disguise for your current product, make it sound better and charge you more money?
Perhaps you should think again before you want to "upgrade" your iPad.