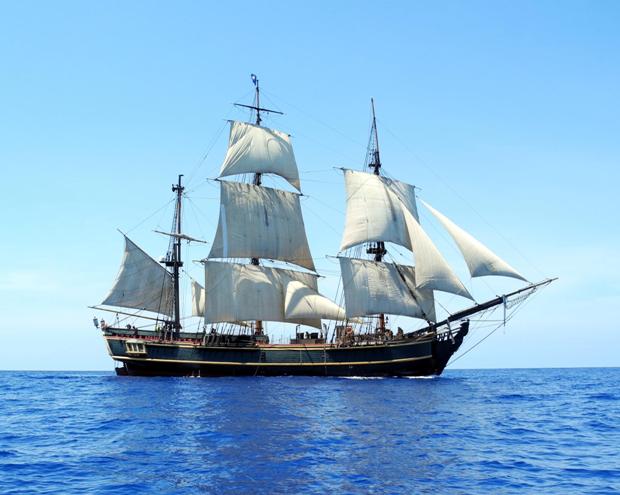 Photo Courtesy of HMS Bounty Facebook Page
The storm has now swept through the East Coast and devastated both on shore and off. Millions are still without power, flooding persists and fatalities were seen in Pennsylvania, New York and Connecticticut. Even before Sandy touched down on land, it sunk a piece of history. The HMS Bounty, which was originally built for the 1962 Marlon Brando film, "Mutiny on the Bounty" did not survive the storm's evergrowing strength. The ship was sailing off the coast of North Carolina heading toward St. Petersburg, FL when it went down Monday; rolling over in 18-ft waves. While the Coast Guard was able to rescue 14 crew members, 42 year-old Claudene Christian was killed. As of now, Captain Robin Walbridge is still missing after the 63 year-old went overboard. 
This replica 18th-century sailing vessel has been a treasure for decades; known also for its appearance in the "Pirates of the Caribbean" films.
Our hearts go out to the families and those who were connected to the ship.