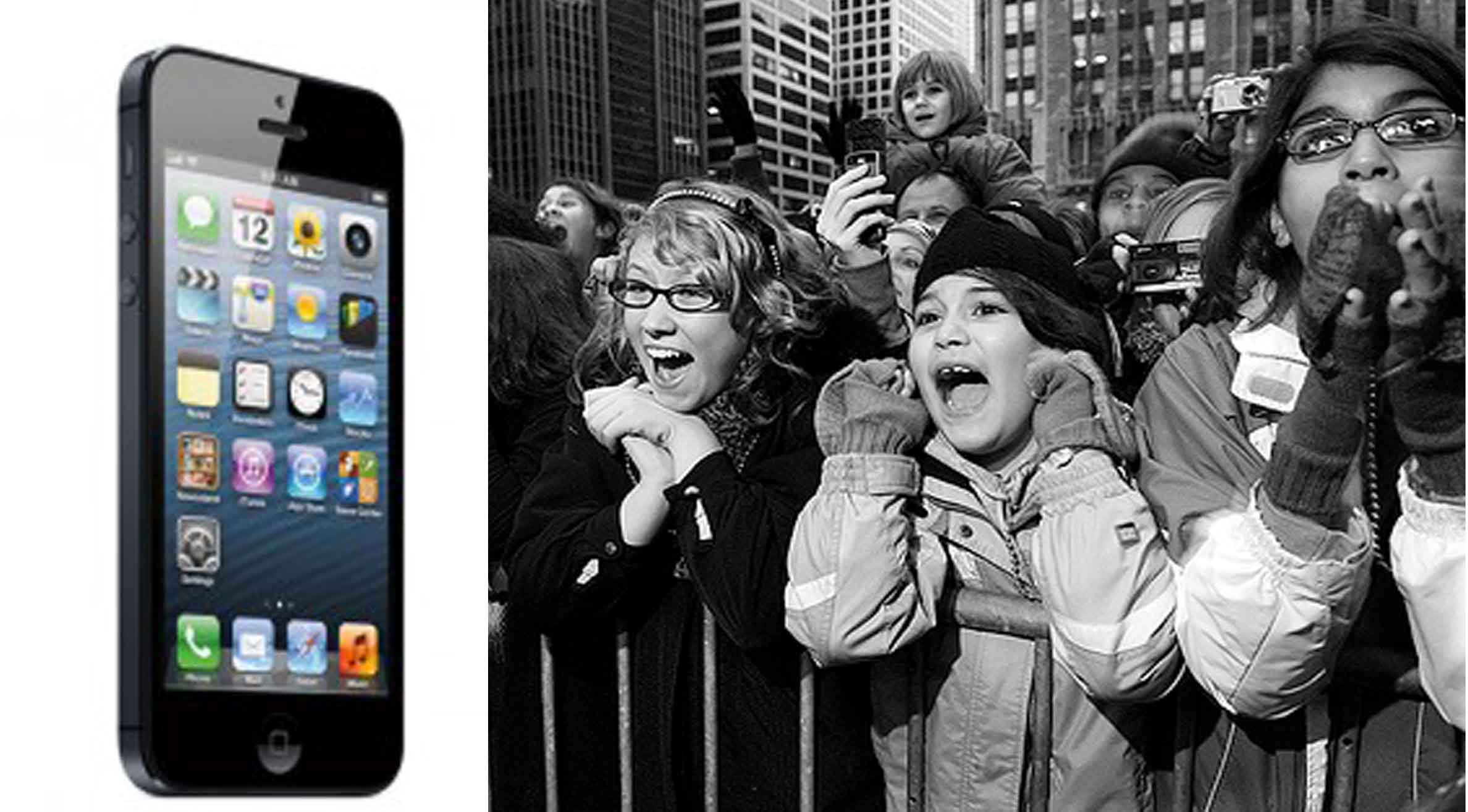 Every year, iPhone owners feel the urge to drop their basically brand new phone for another one that's not all that different from the last. Why? Because Apple feeds the addiction for everchanging technology. People talk about having no money and conserving, yet we're more than happy to spend up to $200 of our valued paycheck so we can keep up with the fad.
Apple Inc. has set aside all rumors and announced the iPhone 5 will be available for ordering this Friday, September 14th. Prices range from $199 for the cheapest 16 gigabyte version to $399 at the top end. Shipments begin on Sept 21, and the smartphone will be sold in 100 countries by the end of the year. According to Reuters, sales of the new iPhone 5 could double those of the previous model in its first week out. Analysts predict up to 33 million iPhones may be sold this quarter.
Sam Grobart and Brad Stone of Businessweek.com say, "although it sports a new design to accommodate a wider and longer screen, the iPhone 5 is not a radical departure from Apple's (AAPL) successful formula." The attraction is the new design, with the phone encased in glass and aluminum.
So, tell us iPhone lovers, why do you feel the need to change your phone every year?