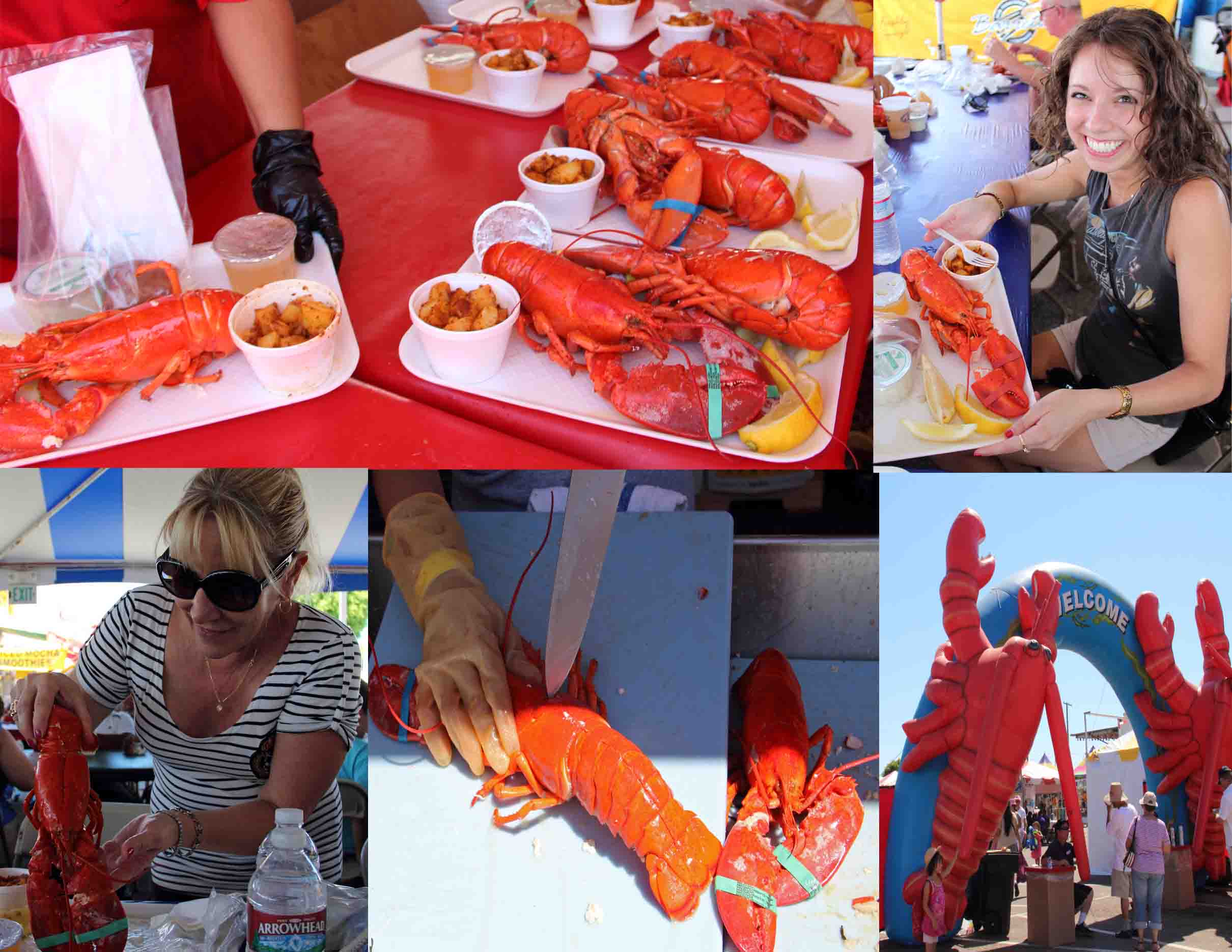 For the 3rd year in a row, LATFUSA set off to San Pedro for the Port of Los Angeles Lobster Festival. The scorching heat at 100 plus degrees didn't keep crowds of people from visiting the Ports O' Call Village this past weekend from September 14th to the 16th. Each year the world's largest lobster festival never fails to disappoint.
How often can you enjoy a full lobster meal for just $19? Once a year, they fly in fresh Maine lobster and serve to the thousands with sides of coleslaw, potatoes, sweet bread, lemon wedges and, of course, melted butter. The amount of shellfish earned the festival a Guinness World Record for "The Most Seafood Prepared at an Outdoor Event." It is a mouth watering experience always leaving your taste buds satisfied. And don't worry about cracking the lobster open, the festival staff will crack it for you in seconds. All you have to do is eat and enjoy!
The PLLF is produced by International Lobster Festivals, Inc., the only company in California who specializes in lobster-themed events. The event always runs smoothly thanks to their partnership with San Pedro Fish Markets, a team who prepares and serves the lobster meals, a street team and a staff who manages the construction of the event site, traffic and parking. No wonder they were named one of "The Greatest Events" on Earth from festivals.com.
After we finished our meal, there is plenty to see while you walk around and digest. KROQ sponsored live musical entertainment, pirate shows, carnival rides, game booths and merchant vendors. In addition to the lobster meals, there is a variety of food from sweet trucks to funnel cake and deep fried brownies for the courageous foodies.
No wonder the festival has been a popular tradition for SoCal residents since 1999. As long as the lobster is fresh, we'll be returning year after year; whether rain or shine!
Admission/Parking: $10 admission, discount admission coupon online, free parking
Information: www.lobsterfest.com