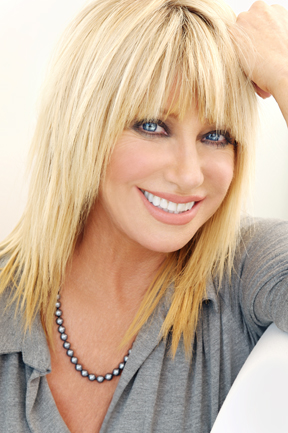 Suzanne Somers, the blonde bombshell who acquired fame on the TV show, "Three's Company," alongside John Ritter then went on to star in "Step By Step" with Patrick Duffy became an inspiration after suriving cancer hollistically. Somers who has always been into health and fitness was equally known as the spokeswoman for Thighmaster. As of today, September 26th, she's back on Lifetime Television in the 7a.m (ET/PT) time slot. The SUZANNE Show is an uncensored peek into the life of one of Hollywood's most passionate personalities, mixing eye-opening health and wellness revelations with glamour and entertainment. 
Her guests this season include Larry King, David Foster, Kathy Griffith, and Fran Drescher.
For more information about the show visit www.suzanneTV.com or http://www.facebook.com/suzanneshow.