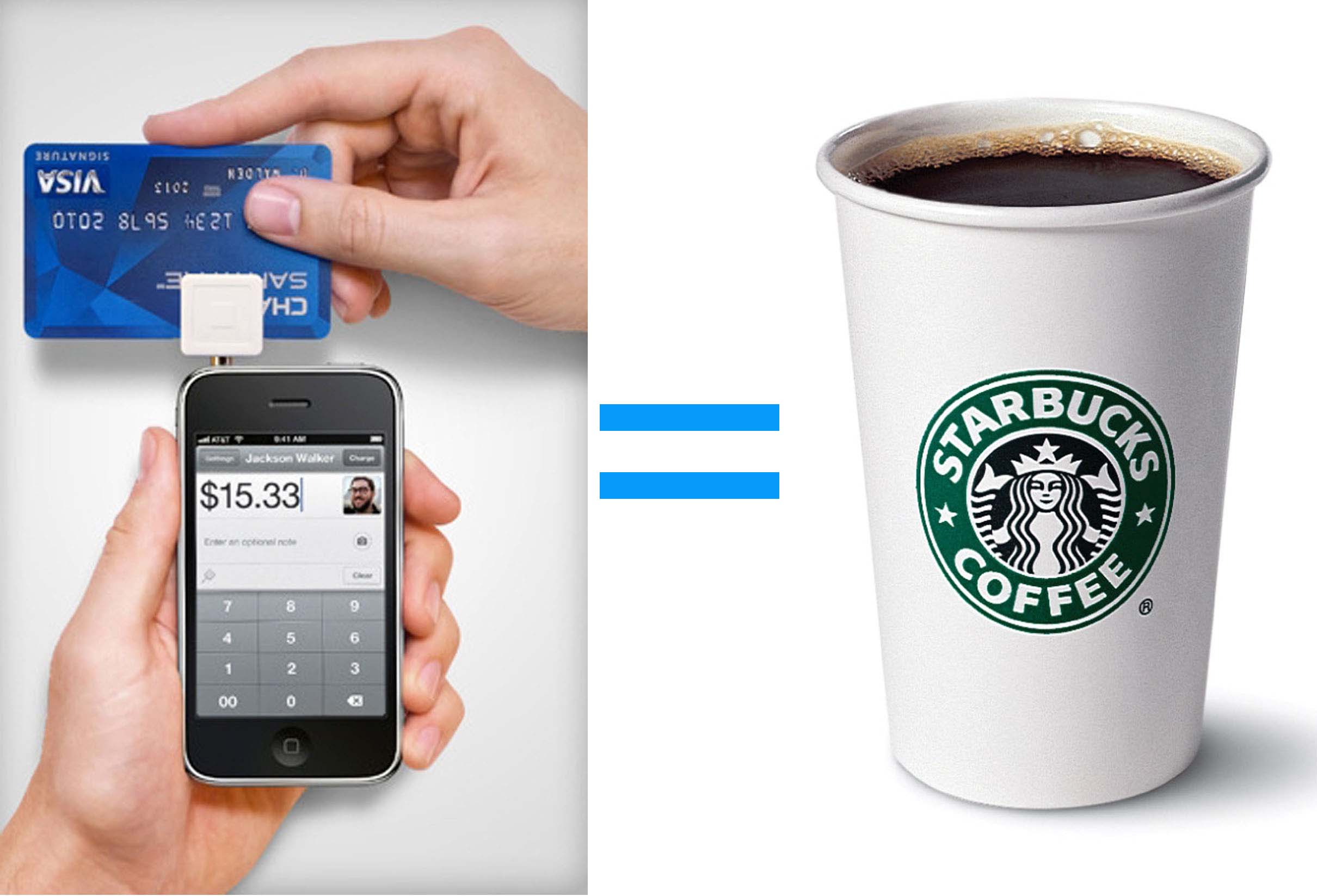 Picture this: You're in a rush to get to work but must have your grande double latte. You run into Starbucks only to find a long line. Now you're late for work and you've got no caffeine fix.
Well, you can say goodbye to that frustrating scenario because Starbucks Coffee Company is about to make your life a whole lot easier. They have joined forces with leading mobile payment platform, Square, which was co-founded by Twitter creator, Jack Dorsey. Today, the two companies announced their partnership in revolutionizing everyday transactions between buyers and sellers. By accepting Pay with Square, Starbucks is giving millions of customers a quick and seamless payment experience at approximately 7,000 Starbucks stores. You can simply Pay with Square on your Smart phone, walk up to the register, say your name and grab your coffee. 

"As the largest retail mobile payment platform in the U.S., we're excited and proud to accept payments with Square," said Howard Schultz, Starbucks chairman, President and CEO . "The evolving social and digital media platforms and highly innovative and relevant payment capabilities are causing seismic changes in consumer behavior and creating equally disruptive opportunities for business. Both Starbucks and Square take a similar approach when building products and running our businesses, and together we can bring the best possible payment experience to Starbucks customers."
Beginning this fall, in addition to the existing iPhone® and Android™ Starbucks mobile payment applications, Starbucks customers will be able to use Pay with Square to pay for their purchases at participating company operated Starbucks locations in the U.S. Customers simply need to download the Pay with Square application and set up an account on their iPhone® or Android™ device. Moreover, Using Square Directory, Starbucks customers will be able to discover local Square businesses — from specialty retailers to crafts businesses — from within a variety of Starbucks digital platforms, including the Starbucks Digital Network and eventually the Starbucks mobile payment application.
More than two-thirds of the 27 million small businesses in the U.S. currently do not accept credit or debit cards, in large part because of the expensive interchange fees associated with payment processing, cumbersome application process and required credit checks. Square enables merchants of any size – from sole proprietors to national retailers – to accept credit and debit cards.
Guess what? This won't only benefit Starbucks and Square, but also Apple and Android.
For more info on Starbucks and Square, visit:
www.starbucks.com and www.squareup.com