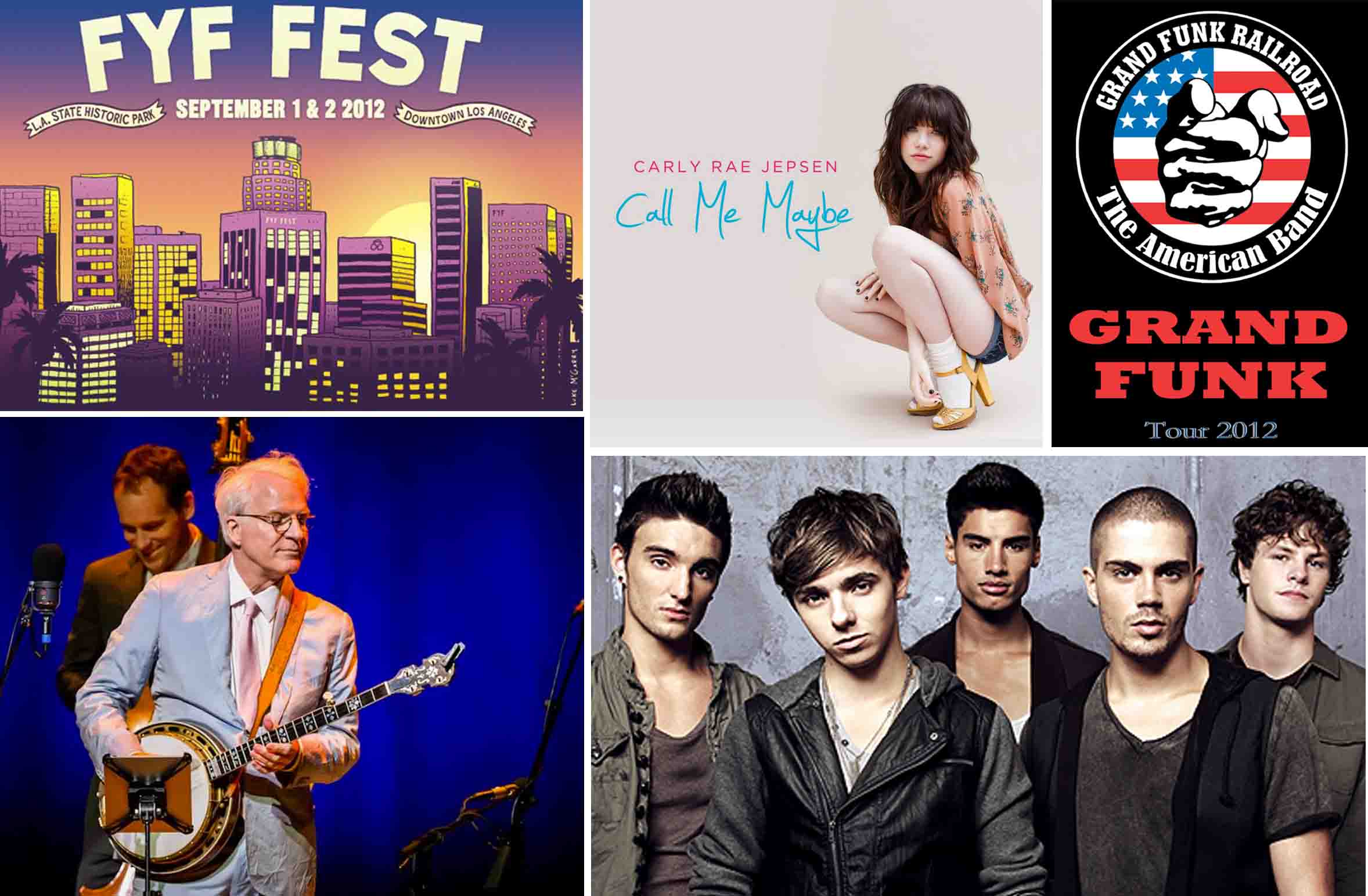 FRIDAY 8/31:
FYF Fest
Where: Downtown Los Angeles
This is a great way to see a slew of different bands this weekend like Refused and M83. Though the music is always the main focus of FYF, don't underestimate this year's featured comedians like David Cross. The festival will also showcase cool clothing companies like Chilli Beans that have brought their hipster chic sunglasses to L.A.'s stores all the way from Brazil.
The Wanted
Where: Pomona Fairplex (L.A. County Fair)
This weekend the L.A. County Fair is hosting a variety of hot and happening bands. Friday, the British-Irish boy band that brought you the hit "Glad You Came" will be doing their thing on the main stage.
SATURDAY 9/1:
Carly Rae Jepsen
Where: Pomona Fairplex (L.A. County Fair)
Certainly one of the highlights of the fair will be Carly Rae Jepsen's performance on Saturday. Don't miss your chance to see the "Call Me Maybe" singer belt out the hit that's been seared into everyone's mind all summer. (Something else not to be missed: LATF The Magazine's September cover story…)
Steve Martin & The Steep Canyon Rangers
Where: Pantages Theater
The Pantages Theater is welcoming one of America's most liked comedians, Steve Martin, to showcase his bluegrass skills with The Steep Canyon Rangers. Watching this funny-man seriously pluck away at a banjo's strings definitely something to see.
SUNDAY 9/2:
Grand Funk Railroad
Where: Pomona Fairplex (L.A. County Fair)
On Sunday, the L.A. County Fair leaves pop behind and gets a little funky instead. Let's see if this celebrated classic rock band from the 70's has what it takes to rock Los Angeles in 2012.