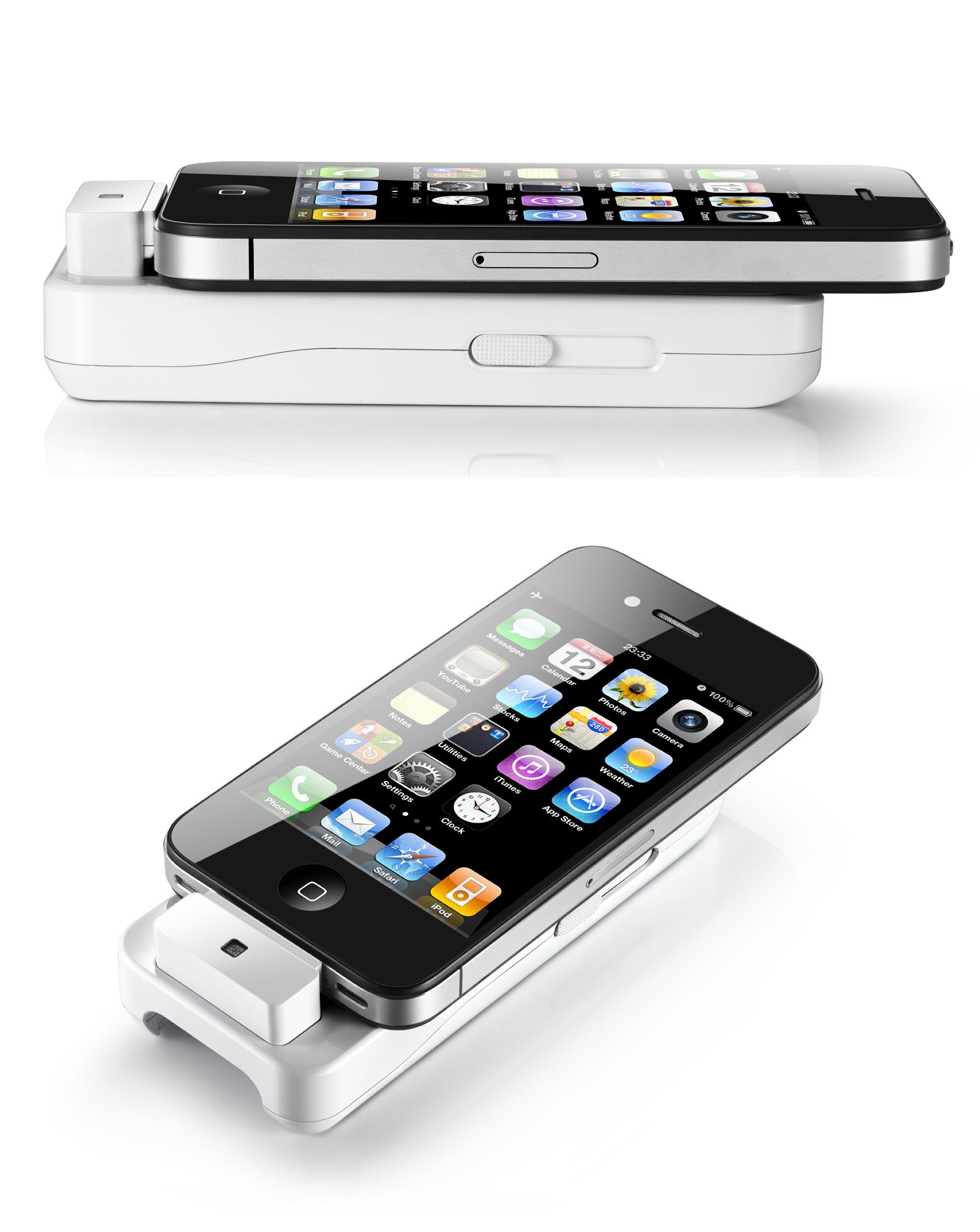 Many iPhone users have experienced the headache of sharing their videos via slow email downloading. Sometimes videos are even too big to send and it's difficult to share a clip with several friends on a 3″ screen. Thankfully, General Imaging has the answer to our video viewing worries. It's called the ipico™. It's a sleek handheld projector with a patented pop-up connector. In all honesty, my first reaction in using the ipico within just 5 minutes was, "WOW, this is fantastic."
I didn't even need to read the directions. It's as easy as connecting your iphone to the dock, downloading the application, selecting the video from your library, switching off the lights and pressing play. Voila, your clip is projecting off the wall like an old-fashioned home video. The projector shot can be viewed up to 50″ diagonal in an optimal dimly lit room. I found it best to find the clearest image by adjusting the phone; move it closer and farther to the wall until you see fit.
This great gadget is portable enough to take anywhere, it only weighs 3.35 ounces and is just over half an inch thick. When you're not using it, the connector slides neatly down into the dock and can slip right into your bag or pocket.
Take it from me, this is a tech toy to get, whether for yourself, friends or family. Come the Holidays, you can share your memories anywhere you go.
Stay tuned for the ipico™ release date. Cost is $129.99 MSRP. It includes a built-in, rechargeable Lithium-ion battery and USB charging cable.
By P.P.