Some Latinos may still be marginalized in the media when it comes to crossing over onto the American chart. Others like Jennifer Lopez reach their goals almost immediately, perhaps because she sang in English. However, for every Enrique Iglesias or Pitbull, there are hundreds of Hispanic artists who might not see their dreams come true. At 22, Prince Royce, an American artist with Dominican roots, has had a very successful first album in Spanish and is slowly but surely starting to make a name for himself.
When I first introduced Prince Royce in LATF, I mentioned his domination on the Latin Billboard Charts with his cover of "Stand by Me" and "Corazón Sin Cara." Today, he just released his second CD entitled "Phase II," encompassing English and Spanish songs. On the first day of release, he broke the iTunes record for highest selling Latin album. Not surprising when hundreds of screaming fans line up to get his autograph or just try to catch a glimpse of their superstar.
During the past couple of years, Royce has been touring with Enrique Iglesias and Pitbull, which gave him the opportunity to cultivate a brand new American audience.
"Phase II" showcases his talent as a songwriter in both languages. He has written nearly all of the material on the CD, which deals with relationships from romance to heartbreak.
"Close to You," one of his new tunes on his current album, deals with love but with a Latin twist, as does "Dale Me Gusta," with the unique Bachata influences.
Royce is not afraid to tackle social dilemmas as he did in "Dulce." The song is about teen pregnancy, and the hardships associated with it.
Recently in L.A., promoting his new album, I got a chance to speak with him personally.
If you had to describe yourself, who is Prince Royce?
I think I'm pretty much a fun guy. I'm shy sometimes, but I like adventure and trying new things. I always try to stay as positive as possible, because I want to give a positive energy to whoever I'm hanging out with. I'm just a kid with a dream. I try to stay focused and follow my goals, and motivate everybody else around me to do the same.
Why did you settle on the name Prince Royce?
My real name is Geoffrey Royce Rojas and I had found out that Royce meant son of a king. Since I was 14 or15, people started calling me Royce. I added the word Prince as a play on words to my name, since Royce implies royalty. It was a way of trying to be unique. All of a sudden girls started calling me their prince, and saying they were my princess. It was never my intention for it to be my artists' name, but then the record label said, hey, I think Prince Royce is catchy. At first I was a little iffy about it because I wasn't sure if people were going to think I was cocky, but it turns out that it worked.
You wrote most of the songs on your first album. What about Phase II?
I mostly wrote all of them on this one as well. When I was writing songs like Corazón Sin Cara on the first album, I didn't know the power that these songs would have. I didn't know if anybody would listen to them, and I didn't know if they'd be on radio. The difference is that the first CD was written at home in New York, as opposed to the second one, which was written during plane rides and in hotel rooms. I was far away from home, and it was a totally different environment. Having still that first album on my mind– knowing that thousands of people would listen to the songs on the radio—it made it a greater challenge to write this album.
When you write a song, what is your process?
Normally I have a little notebook where I write ideas and song topics in. That's where I wrote a song called "Dulce." The song is about teen pregnancy, which is something that goes on a lot nowadays. These women don't know how to tell their parents, they're having trouble, and they feel let down. I wanted to write a song that gives them strength, and motivation to continue working hard. Writing an album is a growing process that can sometimes take months or longer. I have been working on this one for a couple of years. Sometimes it can also actually be a very short process. For this particular album, I collaborated with my producer, Sergio George. Sergio would play something on the piano, while I would create the melody and the story.
Who are some of your collaborators?
There aren't any collaborators on this album. I did a lot of collaborations this year; for example, with Maná and Daddy Yankee, so with this album, I wanted the fans to see more of Prince Royce. I know that they've been waiting two years for this album to come out and they've been waiting for new music, so I really wanted to focus on them, focus on me as an artist, and really find myself even more. I think that this album is super important because it's the album that shows that I'm here to stay and work hard. That first album didn't have collaborators, so I know that the people like that. I wanted to come back and give them certain things that they loved about the first album on the second one.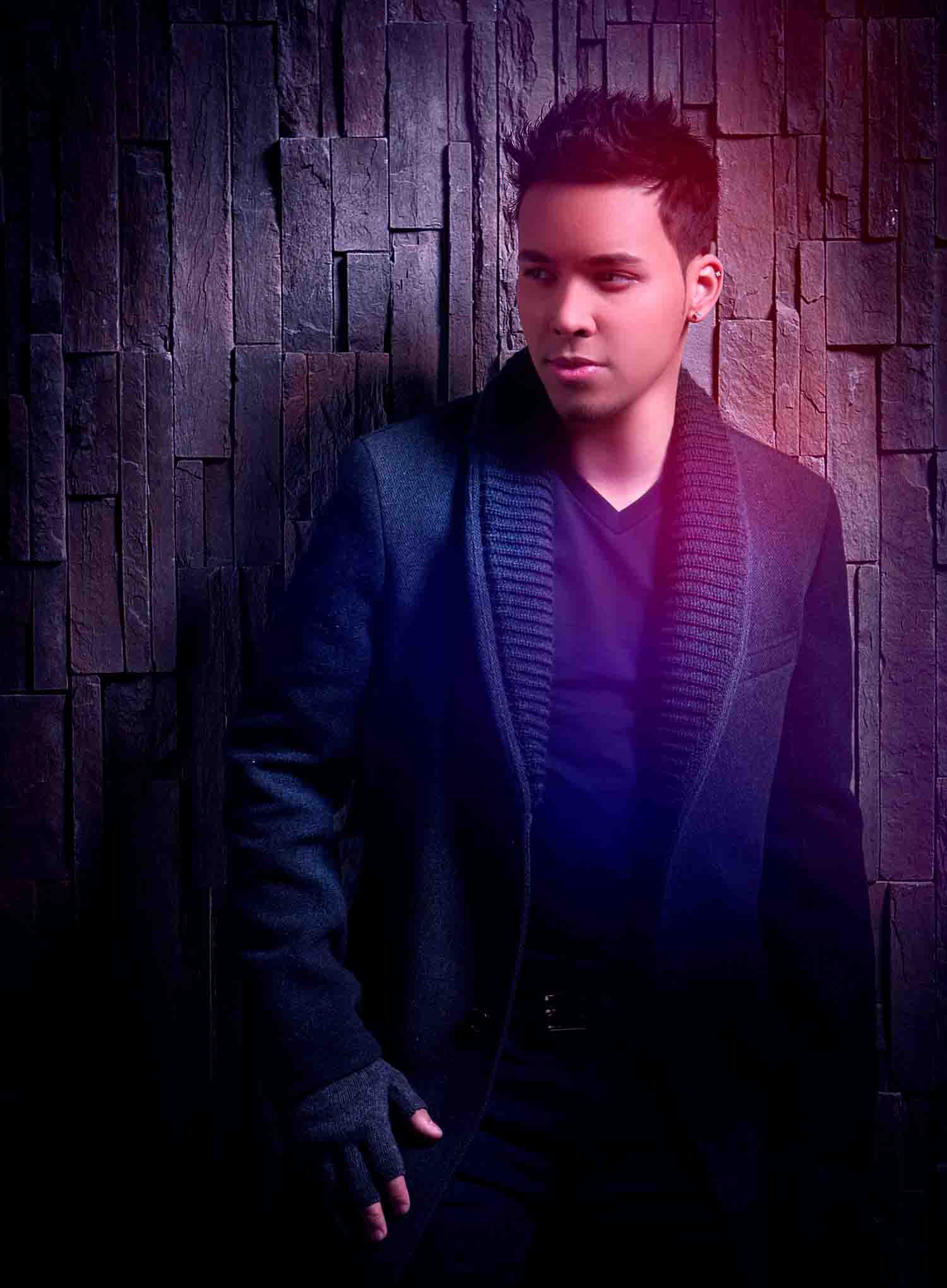 Tell me about your beginnings in the business.
I officially started recording and writing songs at 15. I had a friend whose name was Gino, who helped me to find a studio. He introduced me to many people and producers. By the time I was 16, I was already in clubs. I was auditioning for all of the singing shows, working on my demo, and handing out flyers and CDs during Dominican Day parades. At 18, I had a job selling telephones, which paid for the musicians I hired to make my first Bachata production. Afterwards, I recorded Corazón Sin Cara. Little by little, I kept on meeting more and more people and meeting with record labels. I had a fanbase on Myspace that had been growing. I then met Sergio George, and we began working together. This is when I recorded Stand by Me.
How different is the Latino American public from Latinos born in Latin American countries? Are there any differences that you've noticed between them when touring?
It depends. I think that there's a different audience every time. When I play in the United States, I know that these are kids who know Spanish and English. It's a different show compared to those in Chile or Argentina where I know it's only a Spanish speaking audience. Whenever I stay in the United States, I can talk in English and I can talk to them because I grew up with them. In the Bronx, we would speak Spanglish. In other places, it's a completely different show. I think it's different as far as language, but I don't think there's any difference as far as love. I think that I'll always feel that love from the fans, no matter where I'm at. And I'm always giving the fans 100% of my work. There could be a thousand people in the audience, or just a hundred. I'm always trying to go up there with the same energy.
You recently completed the Euphoria tour with Enrique Iglesias and Pitbull. Tell me about it.
I learned so much going on tour with these guys. Not only are they amazing artists, with so many #1 hits and so much history behind them, but they're great guys. Enrique and Pitbull are hard workers who are focused, yet have a sense of humor. They're always joking around, and they're always having fun while they work. I think that's very important. I think that no matter what you do–whether it's work at a restaurant, being an actor, or working in a hospital—you should always enjoy what you do and what you love. I think that's when you get the best out of your job. I learned so much as far as going on tour. We were performing at arenas with 20,000 people. It was an incredibly different aspect of touring to me. It was a month of just straight shows, back to back. It taught me how to maintain my voice, how to stay healthy, how to go out there and be strong, and perform day by day. So I definitely learned a lot from them. For me, they were an inspiration. I thought, wow, if in 5-10 years I can still be successful, I want to be like these guys. They still have a passion for what they do and what they love.
Have you noticed a difference in the appeal of Hispanic artists in the American public with more and more artists crossing over?
Yeah, I think that this is our time. I think that slowly, Latinos are breaking into the American market. We see Romeo up here doing collaborations with Lil Wayne and Usher, William Levy is on Dancing with the Stars, and Pitbull, J.Lo, Sofia Vergara, Enrique, and Shakira are representing. Latinos keep growing and expanding, and I think that it's really great to see now. Ten years ago, this wasn't happening. Back in the day, I would see Ricky Martin and Marc Anthony really making noise, and now in 2012, I really see that Latin movement coming out and making noise again. It really feels good. I think that tour with Enrique and Pitt showed it all. We were all three Latin guys, and we were selling out arenas. I think that we're making noise, and bringing the attention to American stations and American acts. It's truly an honor for me to be a part of this movement, and I encourage new artists to come out and keep on representing where they're from, and to bring out good music.
What do you think the challenges are of crossing over into the American market?
I haven't really tried to cross over yet. I think we're trying to kind of go through it little by little. I did a song called "Addicted" that's on my new album Phase II, but we haven't really attacked it 100%. We're trying to proceed slowly. We're working on an English album soon, but my main focus is Phase II, which is the Latin album. I started with Bachata, and with the Latin community, so I really want to work this album and make sure that everything goes well. I'm still working on the cross over album, however. I want to try and get the perfect sound. I think it's very important that the cross over—even if it's in English—still has some Spanish and a little bit of that tropical sound to it.
Read the full interview in ISSUE 23 at www.LATFtheMagazine.com