CLICK PLAY TO WATCH
Being a rescue dog, I can't tell you how much I appreciate a good pampering! Luckily, I landed in the best home with my rescue mom Michele and my rescue brother Marley (aka Big Baby). If anyone knows luxury… it's mama Michele! She recently discovered Collar & Comb, the next-generation of luxury dog grooming. It's the ultimate spa experience for dogs and cats of all sizes!
I decided to get myself a little makeover and invited Marley to come along for a cut too! C&C's Chief Executive Officer, Paul, their General Manager, Robert and staff greeted us as soon as we walked in.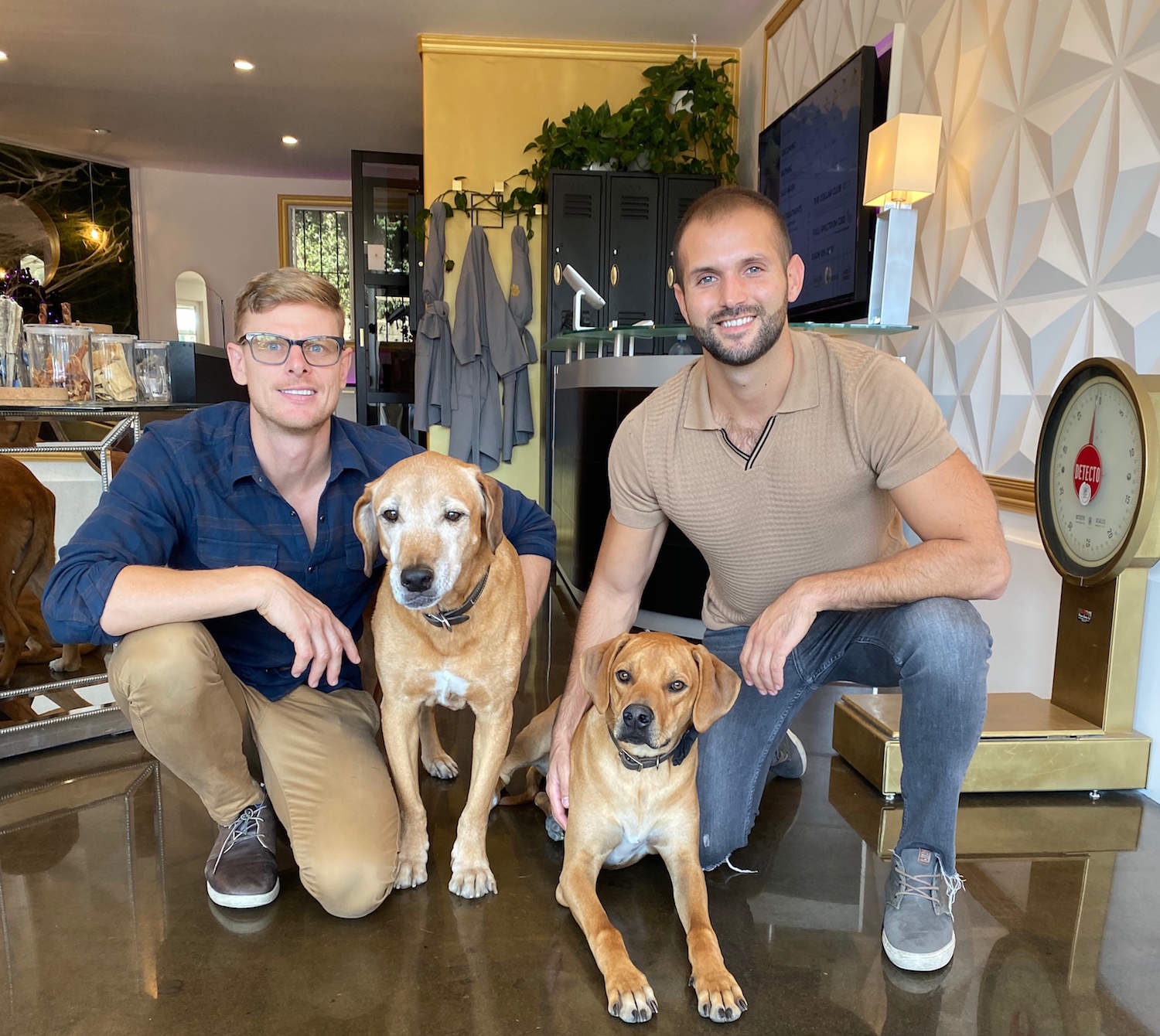 Paul & Robert with their furry family!
In the heart of the City of Angels, Collar & Comb is located on the famous Sunset Boulevard. As you walk in to the super hip atmosphere, there are sparkling clean grooming and self-service facilities, as well as a treat station and doggy merchandise; from CBD treats and tinctures to Swarovski crystal collars and gold leashes. They offer vegan, organic, and infused CBD treats. They even have fresh dehydrated fish fillets flown in from Iceland and Alaska twice a month. Everything is preservative free and responsibly sourced.
After Marley arrived, we hung out on the fancy pink couch for some fun photo opps as the staff offered Michele a choice of complimentary beer, wine, Champagne, coffee, Perrier and tea (offered to all customers)!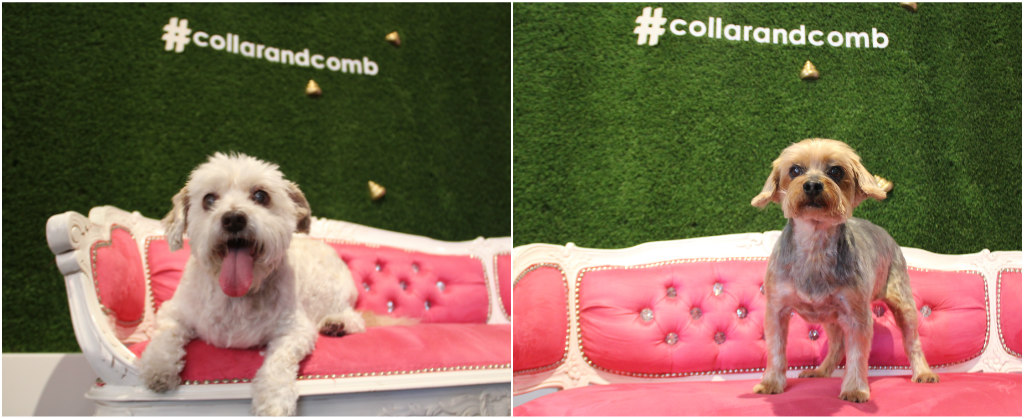 Marley & Elvis relaxing after their grooming session
They offer lovely robes for pet parents who wish to use the self-service wash stations. There's even a private modern glass room for baths and grooming!
Star was our groomer and she was very attentive and kind! She took her time and gave us a clean cut.
On the weekends, they host a unique speakeasy dog-bar with a DJ. Pet parents can enjoy a night out with their furry loved one. Proceeds always benefit an animal foundation!
Grab your furry friends and make an appointment at Collar & Comb!
For appointments and pricing visit: https://collarandcomb.dog
7813 Sunset Blvd. Los Angeles, CA 90046
bark@collarandcomb.dog
(323) 688-BARK (2275)