Hashtag, trending, feed, selfie, handle; the jargon alone of the digital world, makes social media a foreign continent in itself. In order to understand the virtual universe, it's imperative that we approach Facebook, Instagram, Twitter and Snapchat as though they are individual countries with their own culture and language. The digital landscape is growing more and more powerful by the second, so much so that it now dictates the advertising trends and budgets of major corporations and brands worldwide.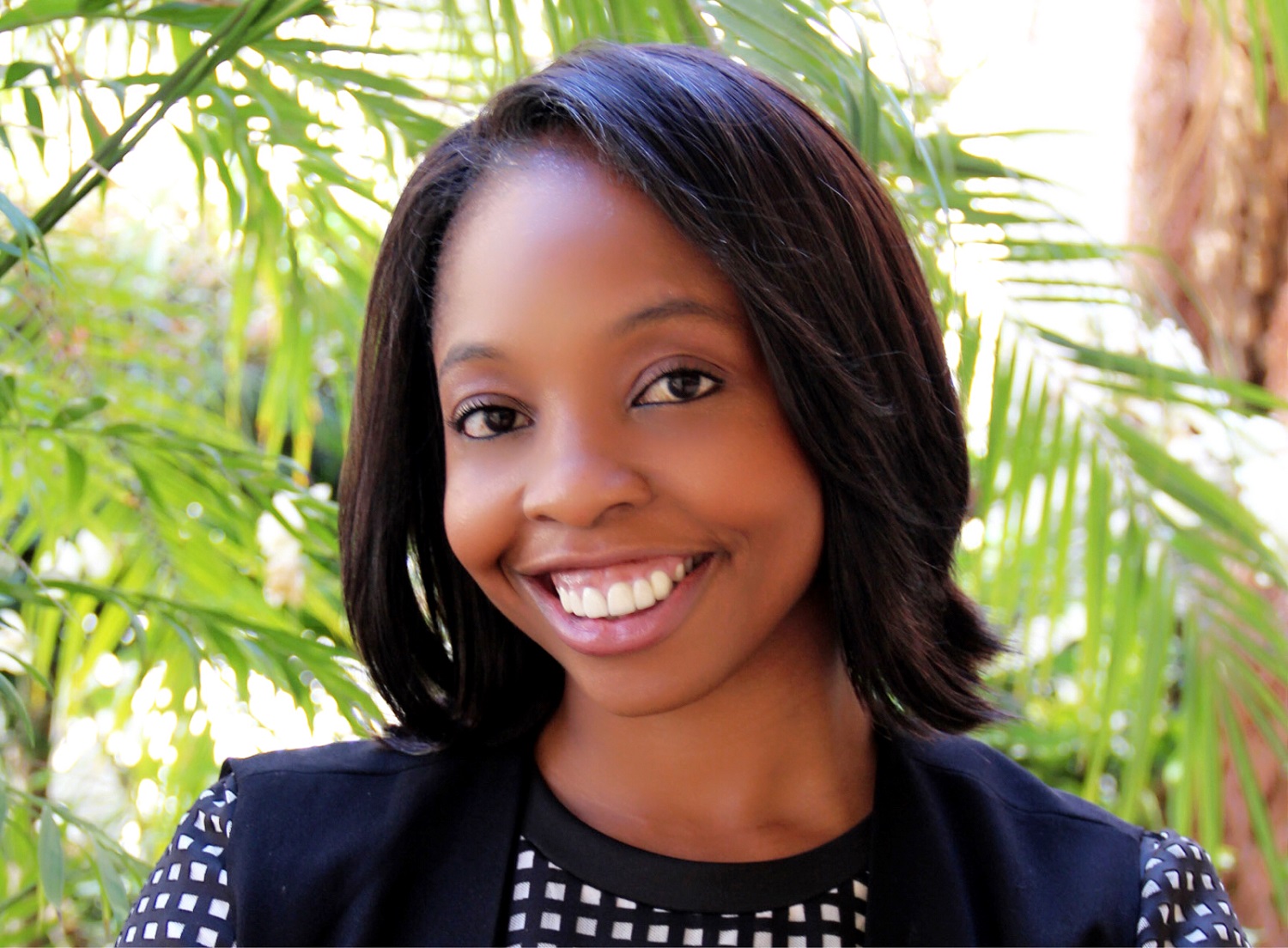 Fortune 500 companies are looking to what is called "the influencers," in order to reach the consumer. Whether you're a celebrity or a business, at the end of the day, it's all about the number of followers, likes and views. If you're not surviving and thriving from these digital platforms, then you might as well not exist. But, according to Global Digital Architect, Kendra Bracken-Ferguson, becoming a successful entity in social media isn't as simple or easy as "taking a beautiful photo, putting a filter on it and posting it on Instagram." In fact, it's a science and Kendra gets it.
Over the years, new positions were created specifically for people like Kendra. I call them "social scientists;" experts who guide public figures and corporations on their journey and growth on Facebook, Instagram, Twitter and Snapchat, or, for the purposes of this article, I'll refer to them as: F.I.T.S.
What sets Kendra apart from the clusters of firms who handle social media accounts, is her vast knowledge and experience that started long before Facebook was a DOT Com.
Kendra stated; "In 2003, we were working on Cingular Wireless, now AT&T. They wanted to increase their share in the youth market space. I raised my hand and said 'MySpace! We need to do a partnership with them!' Nobody at the table knew what I was talking about. I was the youngest person in there. MySpace was one of the first social networking sites where unsigned bands could come together and share their music. We created this mobile music studio… and turned their music into ringtones through Cingular. We enabled everyone on MySpace to download those ringtones. It's kind of the first time that social media was combined with commerce."
Having started out as a publicist at FleishmanHillard Inc., Kendra always had a passion for strategy and brand marketing. When it comes to businesses engaging online, she was in on the ground level.
As the first director of digital media for Ralph Lauren, Kendra launched them across all social platforms.
"I spent a lot of time working with David Lauren and Julie Berman, Head of Corporate Communications, but also the head of marketing, advertising and e-comm. Roger Farah was the CFO at the time, I would have to go to him and show him reports on Facebook; how much money I generated and how much traffic I drove to the site. So I started looking at social as a new form to help brands move forward; a true tool and the evolution of marketing and advertising," she said.
With Facebook's ability to give reports on analytics, Kendra saw the site as a type of focus group for her brands.
"Social gives us the back-end data and the knowledge that we don't have in traditional media." As opposed to a print Ad, a company can now see how many people are clicking on a Facebook Ad and their ROI (return on investment). Is that shopper a man or a woman and how old are they? These questions can be answered in a matter of seconds with analytics.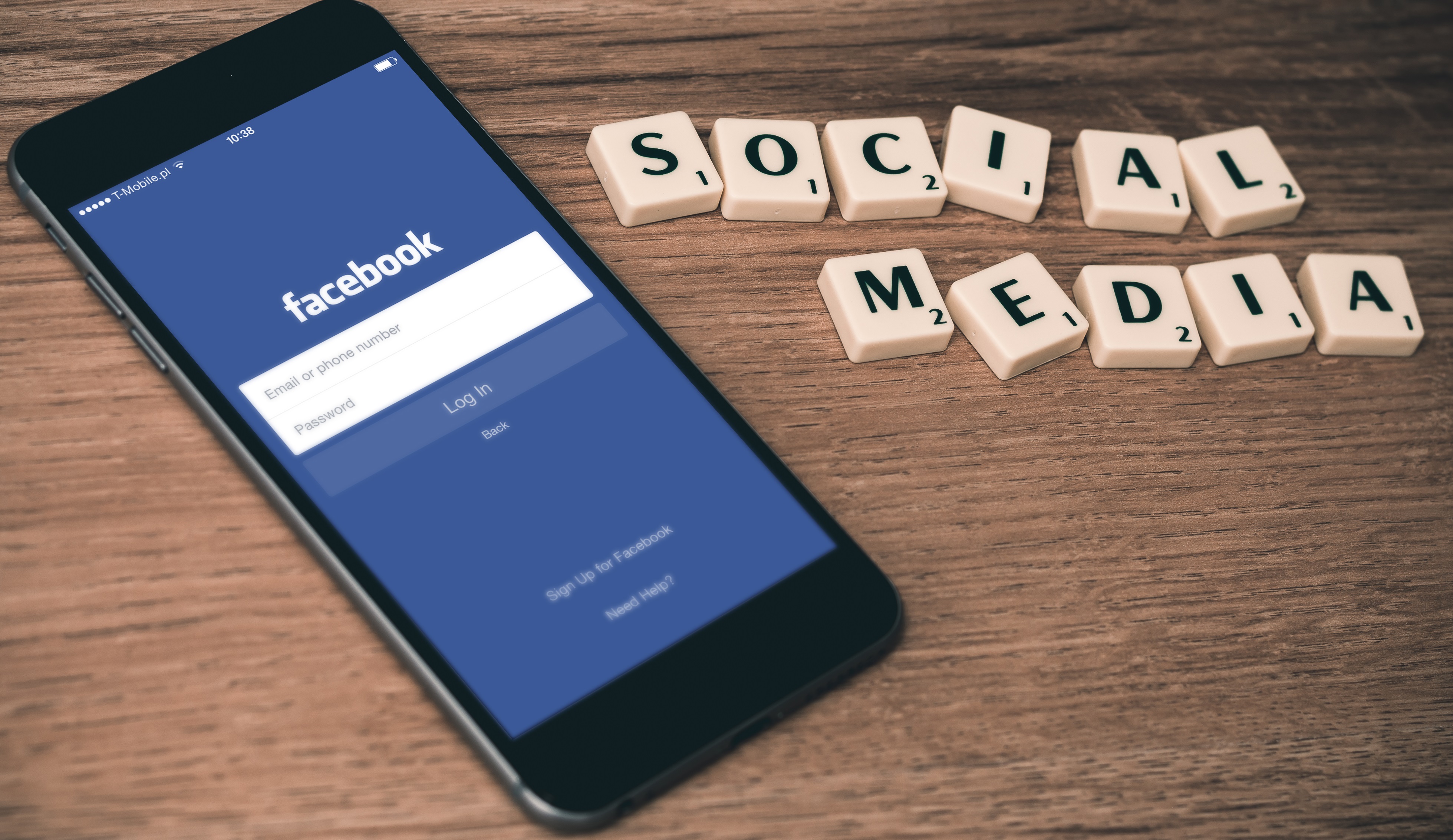 But sponsored ads on F.I.T.S. may not be as valuable to a company as a digital influencer is. With the birth of Youtube in 2005 and photo based apps such as Instagram in 2010, Snapchat in 2011 and the late Vine app in 2013, came the bloggers, vloggers and influencers. Everyday people, sitting in front of their camera, phone or tablet, singing, playing an instrument, trying a product or giving viewers a tour of what's in their purse. These social platforms became a place for talent discovery, i.e. Justin Bieber, as well as a venue to create a new kind of "celebrity," if you will.
As far back as twelve years ago, public figures like YouTube personality and makeup demonstrator, Michelle Phan had the eyes and ears of huge companies such as Lancome and L'Oreal. But who was going to represent and handle business deals for these influencers?
Kendra and her first business partner, Karen Robinovitz saw the need for an influencer agency.
According to Kendra; "We had an idea to manager bloggers, we put a website up that day, Sunday we got together for brunch, Monday we filed for an LLC. We called all of our blogger friends. And that was almost seven years ago. We were the first agency to actually manage bloggers as talent."
Her company, Digital Brand Architects, was eventually acquired by entertainment mogul Irving Azoff, who saw the growth and potential for blogger management. But just as the company and the digital world were evolving, so was Kendra's need for creativity. She wanted to combine her passion for collaboration, digital marketing and branding in the social media world.
"I started thinking about what I loved and what I was good at. I love having smart people around me and those who I trust."
Kendra's current company, The BrainTrust was formed out of her desire to surround herself with a team of intelligent people who she trusts, hence the name; Brain Trust.
"Roosevelt had the first "Brain Trust" and it was about bringing collective people together. If you're doing something, everyone needs to pull their own weight. And I only want to work with people who are smart, that I trust and who can do great things together."
The BrainTrust is a social media and brand representation agency that works with heavy-hitters in the world of lifestyle, celebrity and beauty. Kenneth Cole, Cosmoprof North America, Black Opal and Sally Beauty, the largest retailer of professional beauty supplies, are just a few of the accounts that Kendra's company guides on social platforms.
As Kendra mentioned before, it's not about just about posting a beautiful photo. She and her company look at and approach F.I.T.S. as a business for their clients.
"You have to understand marketing and you have to be able to use social to do awareness, to do acquisition, to do conversion and then to sustain. When it comes to marketing: the core is to figure out who you're talking to, what's the theme that connects the audience; then what's the most modern way to communicate that message," she explained.
Many corporations choose influencers to communicate to the consumer. Fashion and Beauty Monitor reported that 57 percent of beauty and fashion companies use influencers as part of their marketing strategies. An additional 21 percent planned to add this strategy to their 2017 campaigns.
But how do companies know what influencer they should put their product in the hands of? That's where Kendra and The BrainTrust come in.
"Influencers are a tactic, they're not the strategy," Kendra stressed.
"With Sally Beauty, when we look at working with influencers, the first thing we do is an audit. Is this influencer right for your brand? We broke it up based upon one of their core components, which is: natural hair and African-American women. We looked at hundreds and hundreds of influences, breaking them down into natural hair, curly, kinky, coily, wave. Then we asked: do they have relaxed hair? Chemical hair? Do they have a texturizer? Then we looked at whether the influencer was talking about Sephora, Ulta? If so, we put them in a different category. We wanted influencers talking about Walmart, Target, CVS and Walgreens. For Sally Beauty, it's easier to convert someone shopping at those stores."
Needless to say, it's a long process to find the right influencer for the brand. And while these public figures may be helping sales, there is still no exact formula in finding out a company's ROI from an influencer post.
Kendra further explained that the audience and influencer's followers are, in a way, more important than the influencer themselves. There is a difference between someone who follows an influencer because they're aspirational, and the ones who will actually convert and buy what the influencer or public figure is selling.
She described the difference between influencers who can help a brand with a great post to simply create awareness, as opposed to a brand that needs to make a sale. With her clients who want a sale, they need to be able to show that an "action has taken" or if it "drove traffic to the website."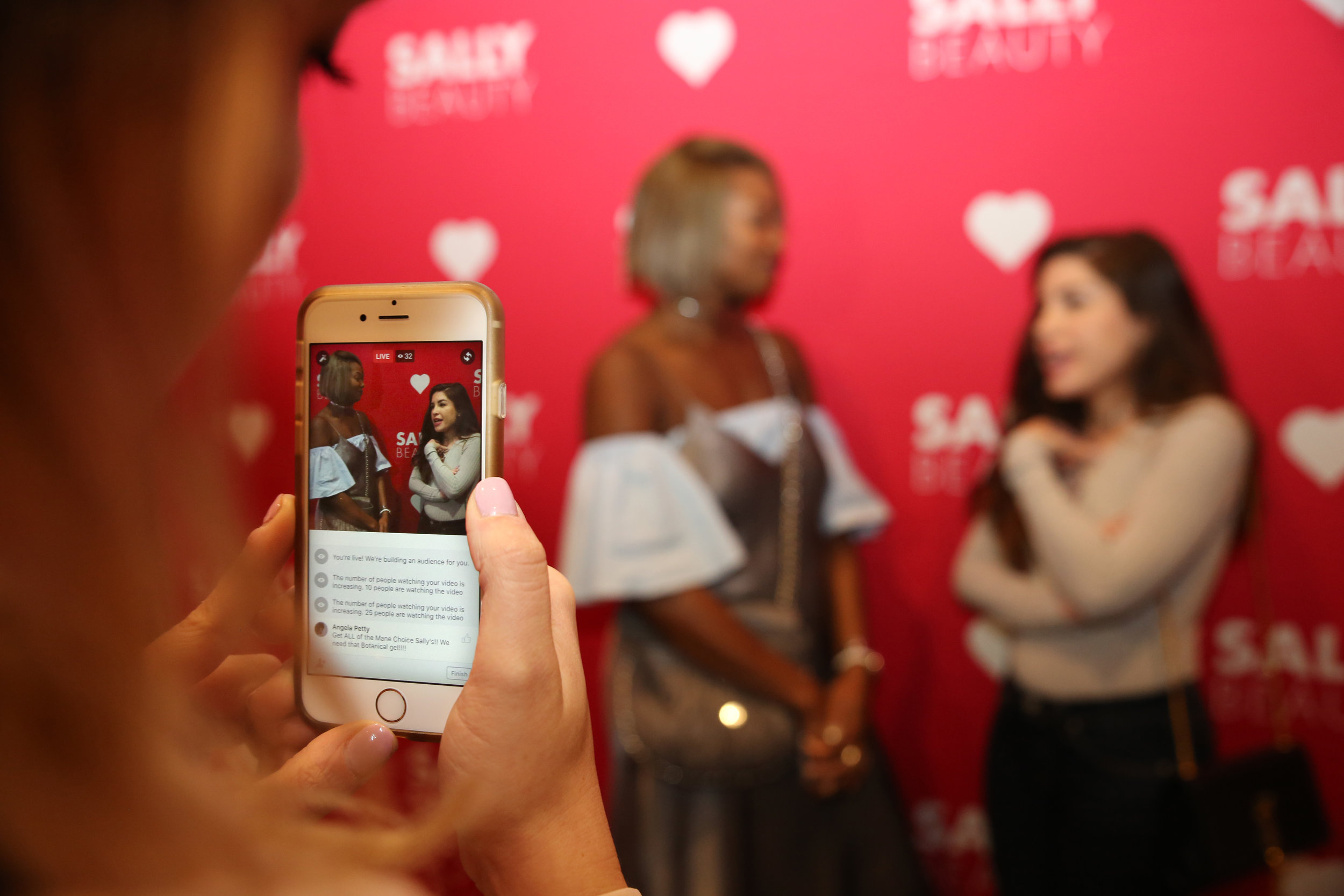 Kendra has watched the social media world evolve and continues to watch it grow for businesses and even celebrities. She saw the potential for branding and marketing, when others just saw F.I.T.S. as an easier way to chat with friends and family.
"I've seen the space change the same way I've seen influencers change, the same way that I've seen a traditional celebrity have to kind of reclaim their 'celebrity' because they have to be on social," she said.
Whether it's a billion dollar corporation, a digital influencer or a celebrity like Halle Berry (a BT client), they must all have a constant social media presence in order to stay in business and remain relevant. But it's a Catch 22: you have to understand how to use social media in order to use it to your advantage, yet few comprehend how it actually operates.
As Kendra said, "it's not cookie cutter." The BrainTrust is always finding new ways to create engaging content for their clients. They even recently launched an in-house BTStudio space specifically for online video content.
With $35.98 billion in social network ad spending so far, the internet, F.I.T.S. and beyond are the future and we must look to social pioneers like Kendra to lead the way.
By Pamela Price