Out of over 500 structures built from Frank Lloyd Wright's designs, there are residential homes, museums, churches, commercial buildings, mausoleums and more stretching from the United States around the world. During his career, Wright created four design styles: Prairie, Textile, Organic and Usonian.
In celebrating the designer and architects' 150th Birthday, we're taking a look at five of the most interesting Frank Lloyd Wright houses that are currently or recently on the market.
Frank Lloyd Wright's Running Water Home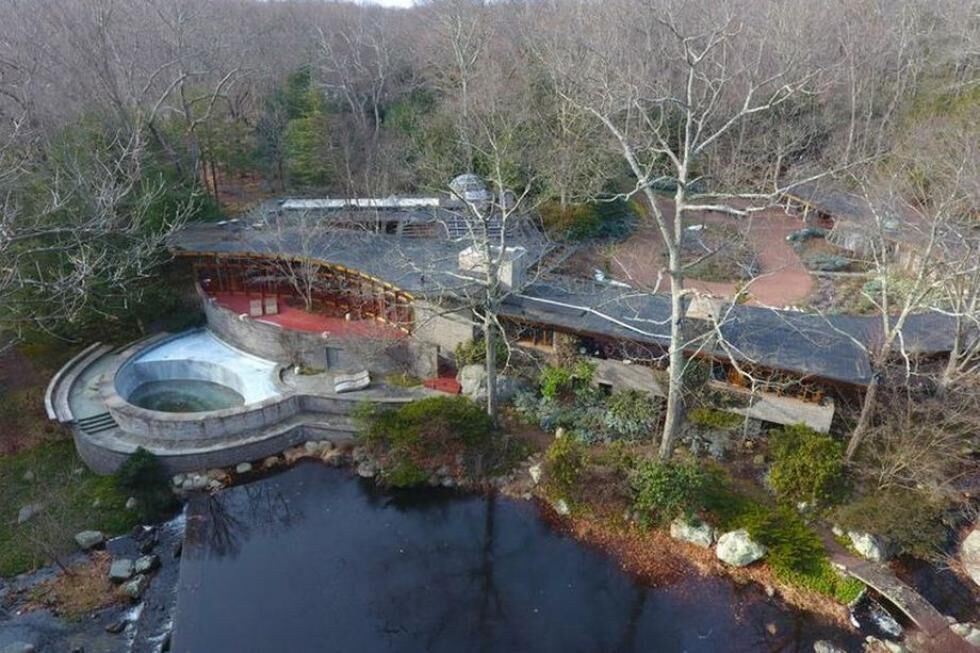 One of Wright's most interesting homes and a stunning location was built in 1955 in New Canaan, Connecticut in the hemicycle, or horseshoe shape. Tirranna, the native American word for running water, encompasses 7,000 square feet of living space on the Noroton River and a waterfall along with 15 heavily wooded acres.
Originally priced at $8 million, Tirranna has been reduced to $7.2 million.
Homes for Michigan Scientists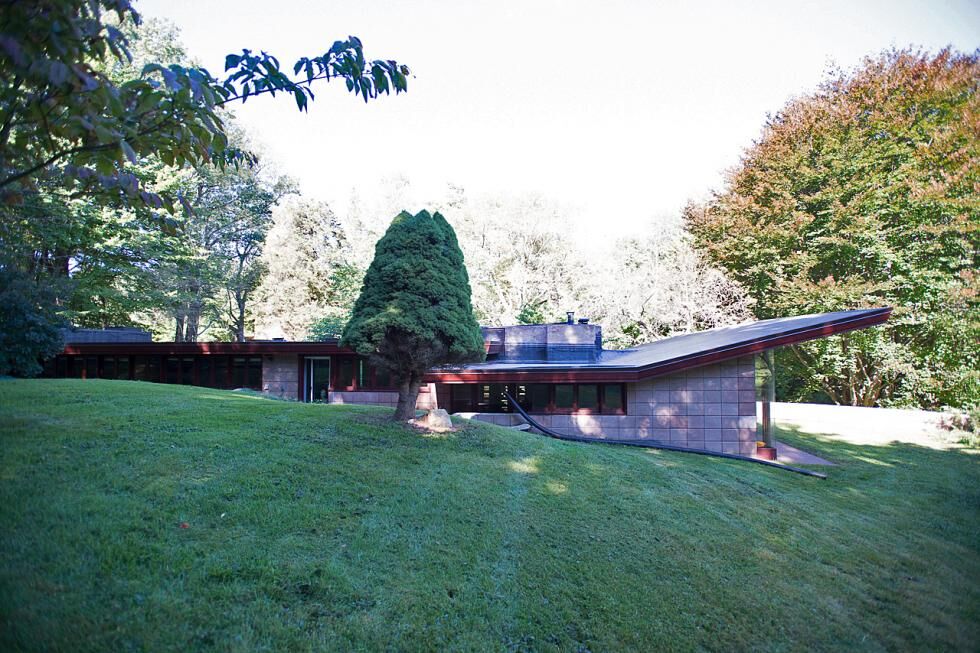 The 2,250-square-foot Usonian includes three bedrooms, two baths, two fireplaces, and a large general purpose room. Though the kitchen has been rebuilt by a local craftsman in the Wright style, the home has all of Wright's built-ins including two tables that were reconstructed to exact specifications. Ten-foot walls of glass are positioned to capture idyllic views of valley and meadows. There is also a swimming pool that was added in later years.
The home sold last July for $368,000, setting a record for the highest sale in The Acres.
The Virginia Beach Cooke House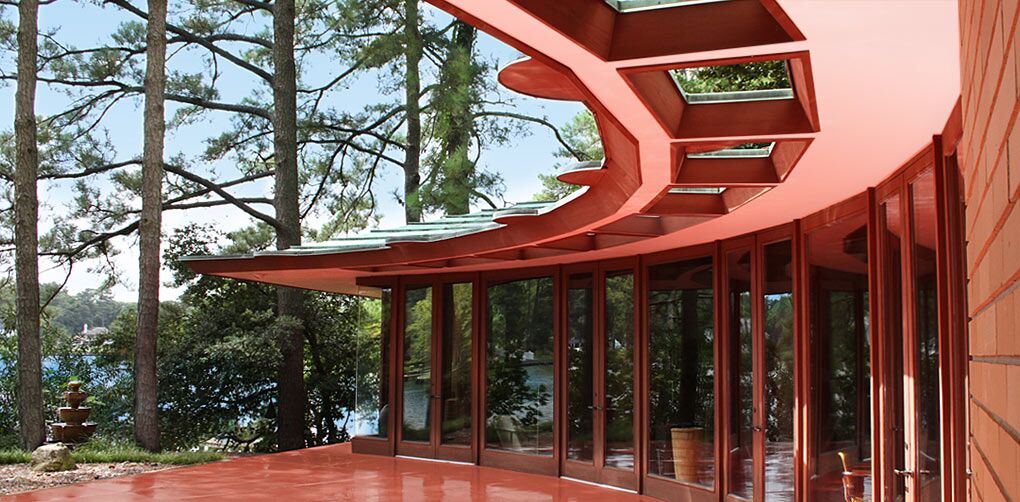 Andrew and Maude Cooke of Hampton Roads, Virginia, started writing to Frank Lloyd Wright in 1951 asking if he would design the house they had always dreamed about. It was a long process with stops and starts and redesigns, but the Cookes finally received the completed home plans in 1957. Wright's Usonian design incorporated his passive solar hemicycle aesthetic of a sweeping half circular design leading the eye to the dunes and lake.
The beach house in Virginia Beach was originally for sale at $3.75 million in 2014, reduced to $2.75 million and sold to a local businessman who had wanted it for over 30 years. The final sale price was $2.2 million in 2016.
Wright Home Preserved With Original Furniture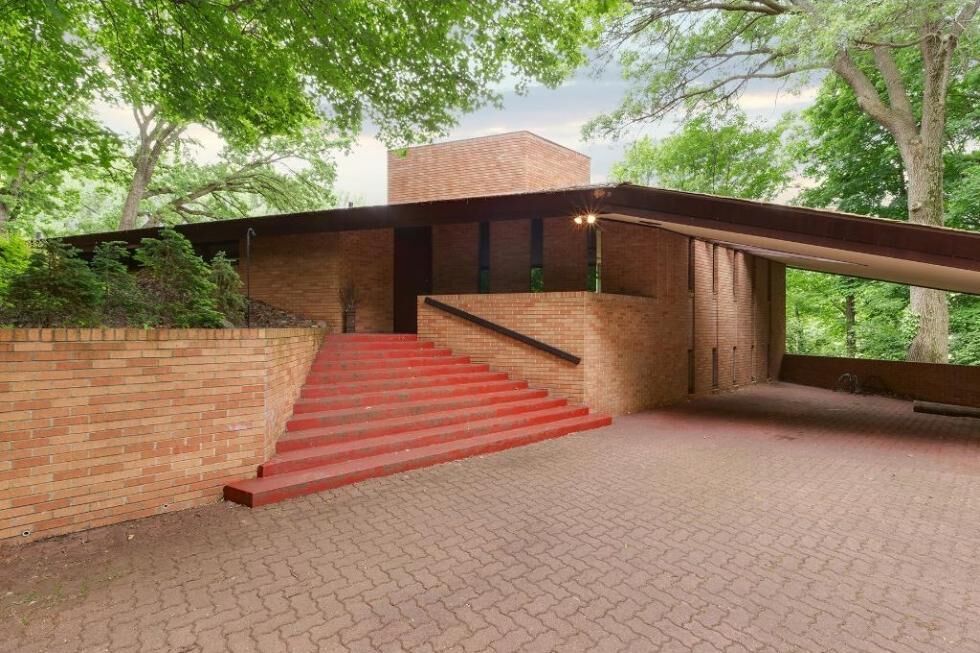 The Olfelt House in Minnesota is one of the last Wright houses to be sold by the original owners, designed in 1958 with construction completed in 1960. At 2,647 square feet, the three-bedroom, two-bath home has an open feel with the Wright signature vaulted ceilings and large living room fireplace.
Originally priced at $1.495 million, the home has recently been reduced to $1.295 million. The original Wright-designed, museum-quality furniture and lighting are included in the sale price.
Frank Lloyd Wright's Last House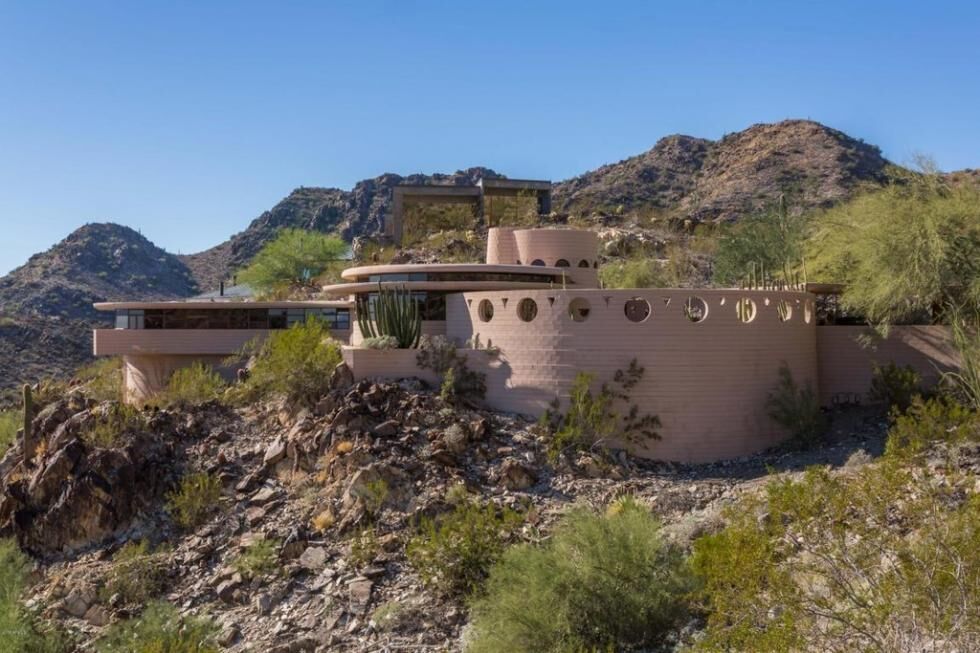 Frank Lloyd Wright's final design was the Norman Lykes House in Phoenix in 1959, just a short time before he died at age 91.
The 2,849-square-foot home on one acre of desert plateau has three bedrooms, three bathrooms, the signature large living room fireplace intended to bring families and friends together, a lower-level media room, two home offices with built-ins of desk, cabinet storage and walls of shelving, a distinctive curved kitchen with Wright-designed island and unique under-cabinet windows and timeless stainless-steel counters, contemporary tiled large baths, and a privacy walled crescent pool patio viewed from inside through glass walls.
There is also a separate large office in the round with all built-in furnishings encircled by half-moon windows.
Views of valley and mountains can be seen from almost every room.
The Lykes House was for sale in 2016 priced at $3.6 million and is currently off the market.