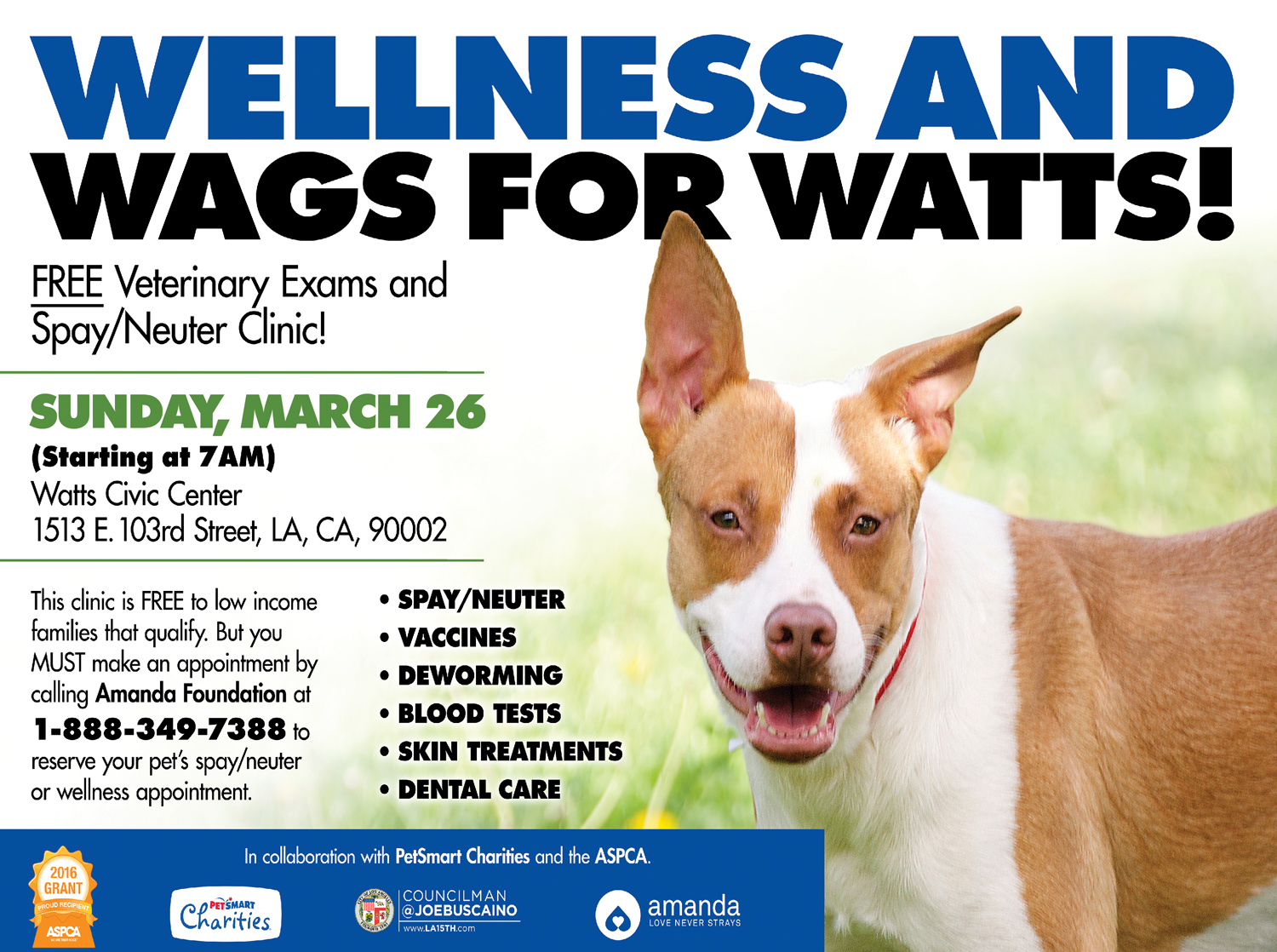 For years, the Amanda Foundation has been bringing pet health services to the Watts Community. As we know, being a pet owner is the most rewarding for our hearts, but sometimes difficult for our wallets. The foundation brings free check-ups, etc. to low income families so that they can properly take care of their pets.
Their next event will take place on Sunday, March 26th, 2017 starting at 7AM.
To make an appointment call: 1-888-349-7388. You must live within the Watts community and show proof of income/address.
Pets can receive health services including:
Spay/Neuter
Vaccines
Deworming
Blood Tests
Skin treatments
Dental Care
To volunteer visit: