X
SIWY, also known as the 'Denim Kingdom,' kickstarted LA Fashion Week at The Beverly Hilton on Thursday night.
Pop singer Ashley Brinton sported some stand-out pieces from the SIWY collection: black jeans with elastic red race stripes and a contemporary cut varsity jacket worn loose over the shoulder.
The rich colors stood out amongst the vintage cars on display.
SIWY's runway show was certainly geared towards the hip and trendy millenial generation with models holding iPhones down the catwalk.
The denim company recently made headlines after launching a special Mickey Mouse capsule collection for Disney. Mixing some of their Mickey designs with shredded cut-off denim pieces, SIWY continues to deliver unique and edgy clothing.
From two-piece royal blue striped pajamas to jeans with open side zippers, the line's "Zip Me Up 80's Style" theme was perfectly titled.
In the past, paparazzi have photographed SIWY on style icons, including Kate Moss and Nicole Richie.
To spice up the runway, SIWY's CEO Kris Park collaborated with MOIRA for makeup looks, SOHO Style for hair accessories and the popular Steve Madden for shoe styling.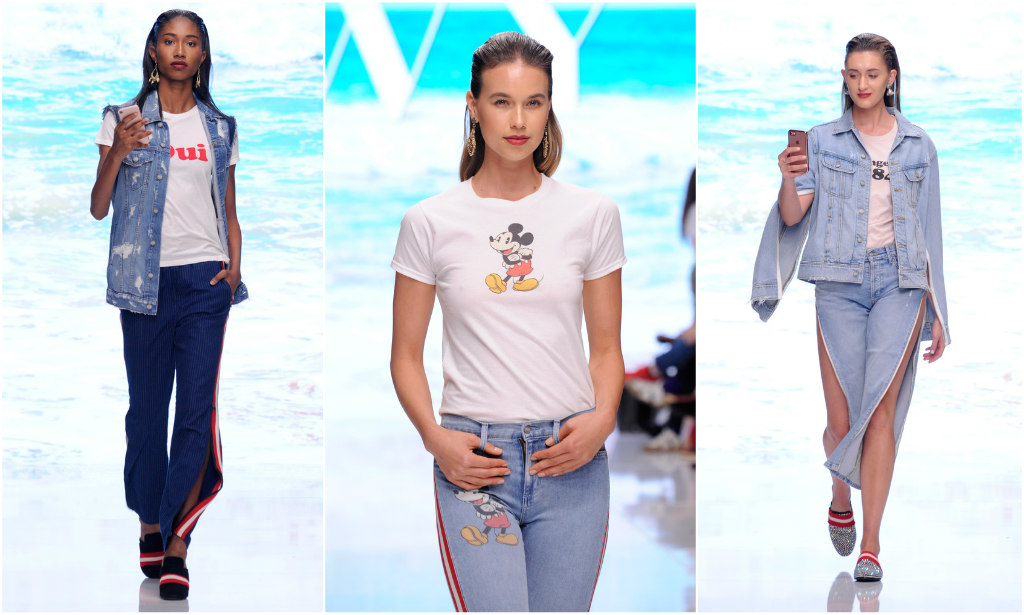 Getty Images
By Pamela Price