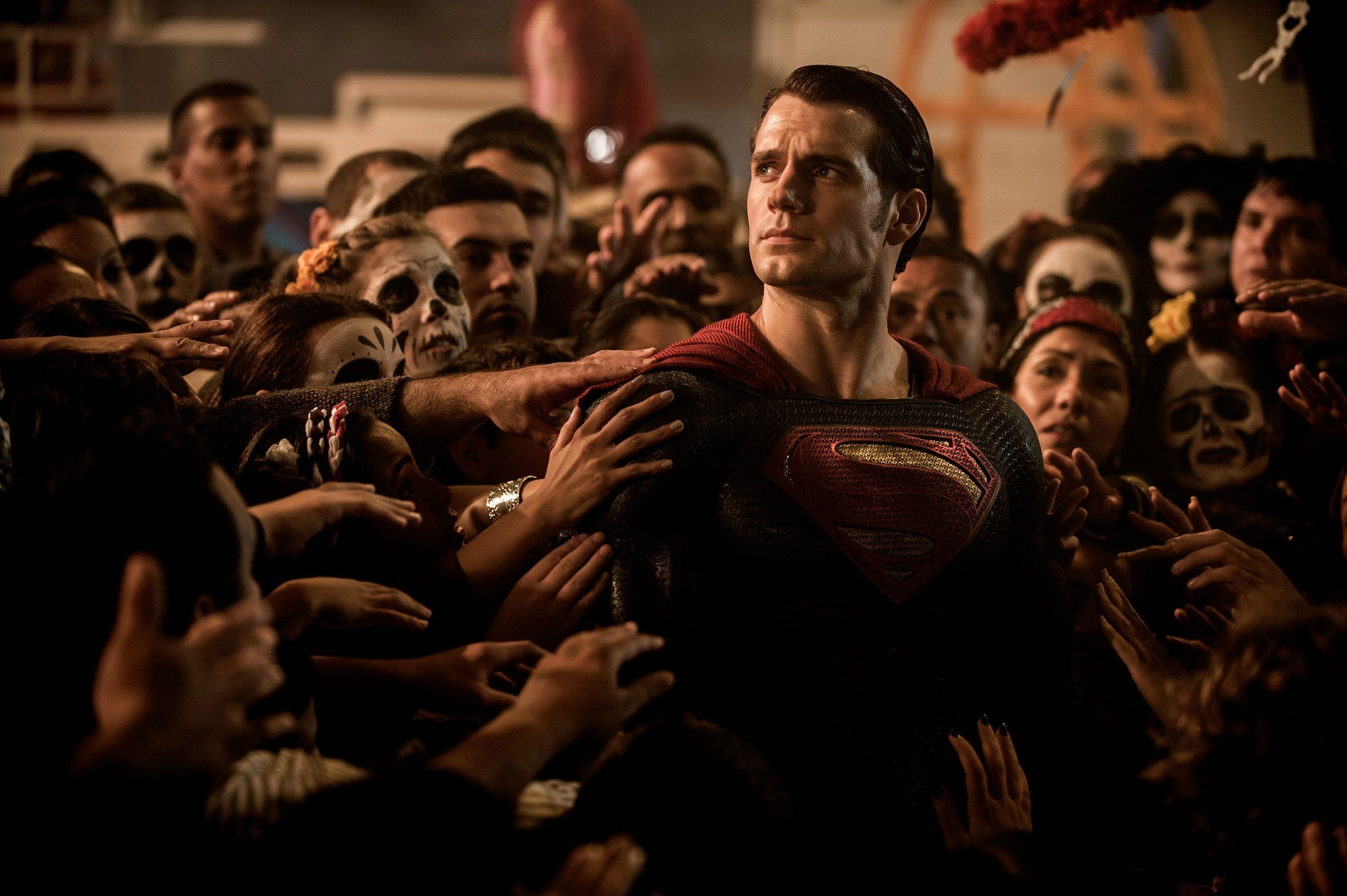 Fanboys rejoice, for the battle between two DC Comics legends has finally arrived in the form of "Batman v Superman: Dawn of Justice," a superhero spectacle starring Ben Affleck, Henry Cavill and Jesse Eisenberg that is sure to send devotees into a rapture.
Although the extended running time of two and a half hours will rub audiences outside the comic book contingent the wrong way, this captivating mash-up by returning director Zack Snyder ("Man of Steel") and scribes David Goyer ("Man of Steel," "The Dark Knight" trilogy) and Chris Terrio ("Argo") is a mayhem-filled marvel that soars above its gimmicky premise. With blockbuster worthy special effects, appropriately exaggerated acting given the superhero storyline, and an intriguing screenplay that may falter a bit but mostly maintains momentum, "Batman v Superman" has enough virtues to justify the $300 million box office its projected to earn over opening weekend.
"Dawn of Justice" begins where "Man of Steel" left off, with a citywide slugfest between Superman (Henry Cavill) and Kryptonian commander General Zod (Michael Shannon) through the streets of Metropolis, only this time around from the perspective of Bruce Wayne (Ben Affleck). Seeing the level of destruction caused by the scuffle, especially with respect to his employees at Wayne Enterprises, Bruce is devastated and begins to question whether Superman causes more harm than good. This eye-catching opener sets the stage for the Caped Crusader's hostility towards the Man of Steel, seeing him as more of a self-serving, headline grabbing narcissist than a true savior of the people as he's presented, most notably by Lois Lane (Amy Adams) at The Daily Planet.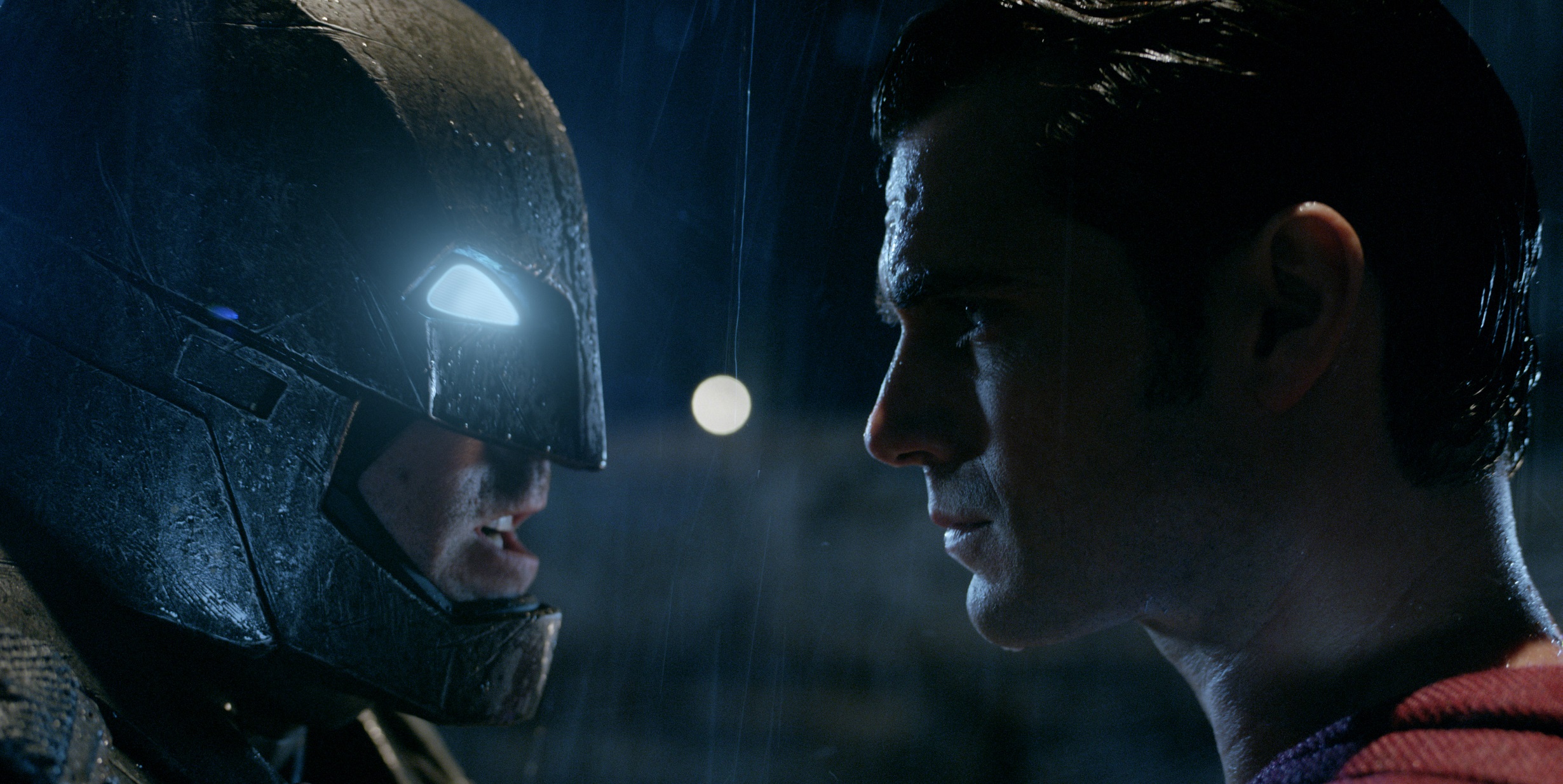 However, it's not just Bruce Wayne beginning to question Superman's motives. While rescuing Lois from an African terrorist crisis, Superman inadvertently causes the death of innocent villagers, which earns him the ire of a state senator (Holly Hunter) and prompts a congressional hearing on the matter. Also, there's a neurotic young entrepreneur named Lex Luthor (Jesse Eisenberg) who brownnoses the senator in order to acquire a mysterious, glowing material found overseas.
As the tension escalates between the caped heroes, Lex uses some of his trademark villainy to increase the animosity that already exists between the two. Along the way, while attending a philanthropic event as their alter egos, Clark and Bruce have a chance encounter with an enigmatic beauty (Gal Gadot) who is much more than meets the eye.
With a storyline that not only alternates between past and present but Gotham and Metropolis, all the while tying together the two different worlds in a way that warrants the main event, screenwriters David S. Goyer and Chris Terrio were certainly presented with a daunting challenge. Thankfully, despite slipping a bit in the second act with a very protracted lead-up to the fight, the screenplay does an excellent job managing the many narrative elements at work. And while the highly anticipated faceoff may come up short of expectations, there are plenty of other amazingly choreographed fight sequences to make up for it. Between these scenes and some exciting teasers that point viewers toward the future of the DC Extended Universe, not to mention Larry Fong's ace camera work and David Brenner's vital editing, "Dawn of Justice" delivers on its premise.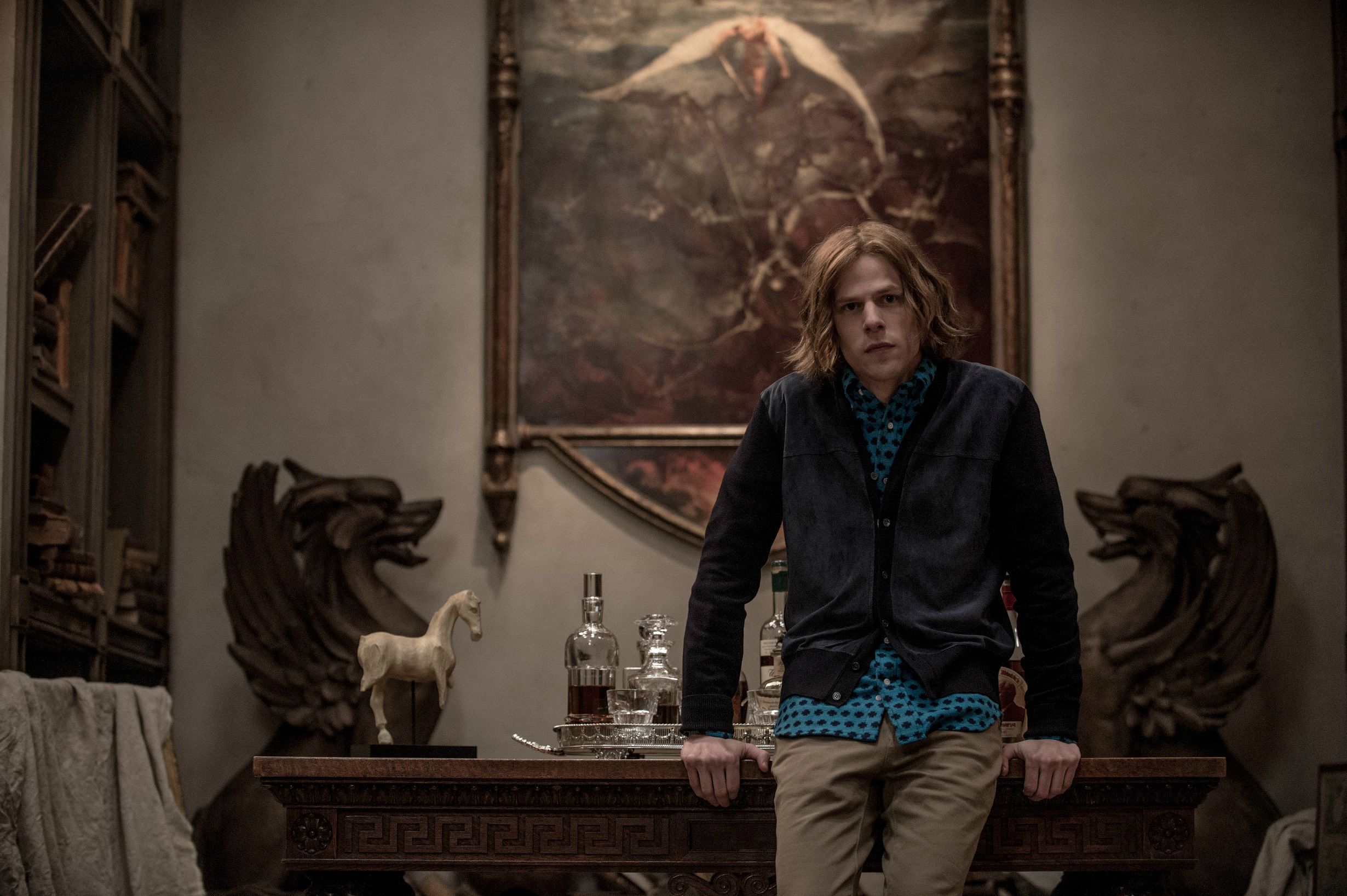 As he demonstrated in "Man of Steel," Henry Cavill is a worthy successor to former big screen supermen Christopher Reeve and Brandon Routh, and here he brings that same level of screen presence to this installment. The real question is, does Ben Affleck don the Batsuit as well as Michael Keaton and Christian Bale? The answer, in short is; for the most part. While perhaps no future Batman will ever supersede Michael Keaton, Affleck's Batman is a tortured soul with a magnetism and broodiness that lights up the screen. As for Lex Luthor, although Jesse Eisenberg may not strike most as a suitable fit for a supervillain, he imbues his Luthor with a sort of hilariously deranged energy that would make previous portrayers' Gene Hackman and Kevin Spacey proud.
On the Daily Planet side, neither Amy Adams nor Laurence Fishburne are given many memorable moments as intrepid journalist Lois Lane and her demanding editor, but Diane Lane shines once again as Clark Kent's adoptive mother and Jeremy Irons proves a reliable replacement for Michael Caine as Alfred the butler. Finally, in her long awaited big screen debut, Wonder Woman is, well, wonderfully realized by Israeli actress and former model Gal Gadot.
Given the high expectations for this superhero showdown, some degree of disappointment is unavoidable, but for most, "Dawn of Justice" will live up to the hype.
Rated PG-13 for intense sequences of violence and action throughout, and some sensuality.
Running Time: 152 minutes