I love treats! Every morning, after my breakfast… my Mom shakes the treat bag and I run downstairs with my sister, Blanche to grab as many as I can! But this week… I didn't hear any bag shaking.
Instead of our usual treats, Mom introduced Vitakraft Lick 'n' Lap treats. She simply tore off the top of the wrapper and this delicious pate squeezed right out. I shared a tube of the Salmon Lick 'n' Lap with my sister Blanche and gave some to my friend Simba. They both gave it 4 Paws Up!
Unlike other treats, Lick 'n' Lap is low calorie and can be a treat right from the tube or a snack in the bowl. It also works as a great food topping for flavor enhancement.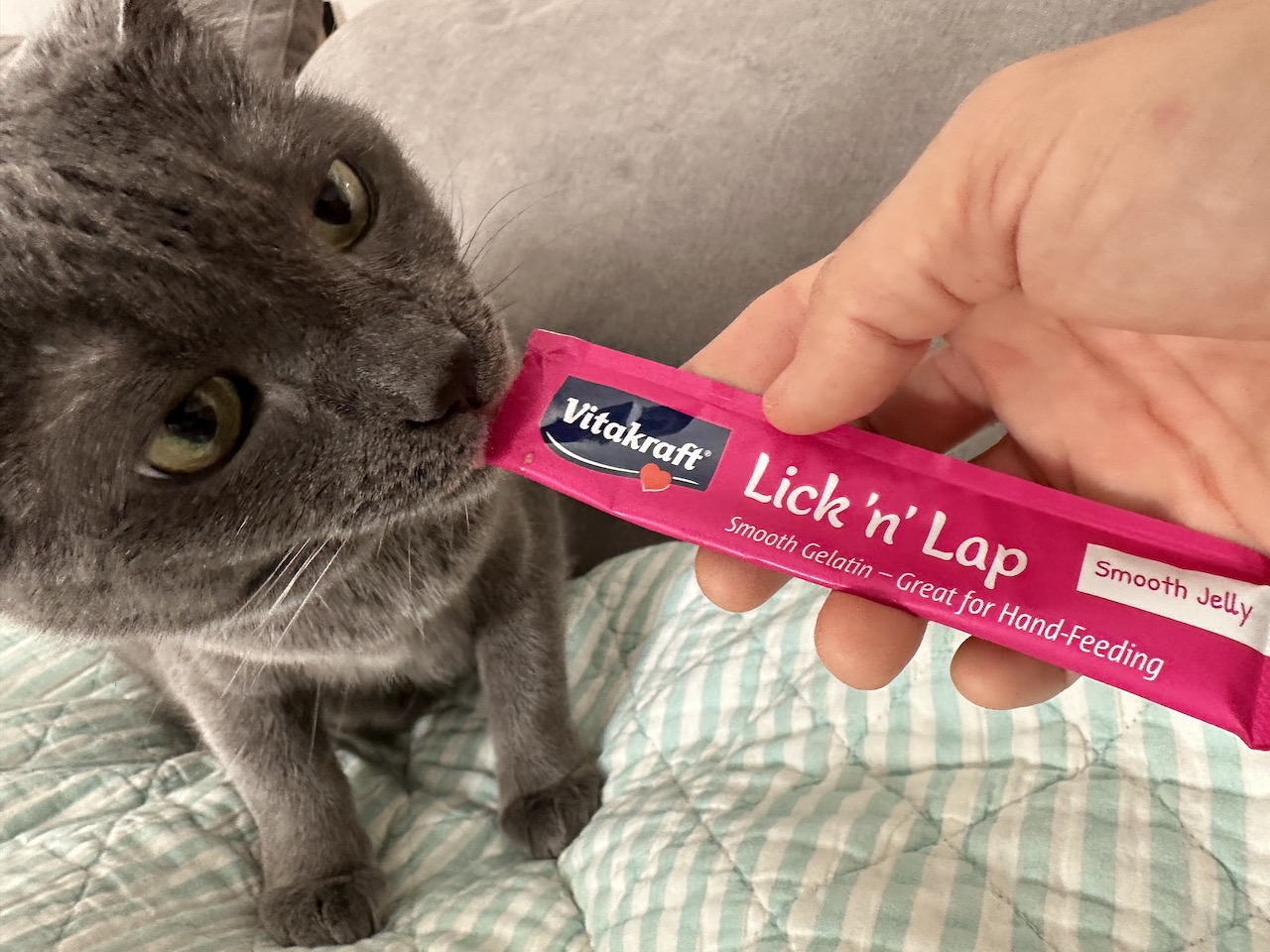 Made with premium ingredients, the salmon flavor includes Omega 3's which support your cat's healthy skin and coat. Five individual tube servings in each package.
The salmon meat comes from Certified Sustainable Seafood (msc.org) assuring that fish stocks are not in threat of extinction.
Supports:
healthy skin and coat
No artificial colors
No artificial flavors
No preservatives
Feeding Suggestion Feed as a treat or food topper. Feed 2–3 sachets per day for adult cats. When feeding, please reduce the complete food. Serve at room temperature.
View this post on Instagram
Ingredients Salmon Broth, Salmon, Chicken By-Products, Chicken, Chicken Liver, Pork Liver, Vegetable Oil, Dried Milk Protein, Glycine, Corn Starch, Xanthan Gum, Sodium Carboxymethylcellulose, Guar Gum, Cysteine.
Vitakraft Lick 'n' Lap was even voted the Best Cat Treat by People Magazine's Pet Product Awards.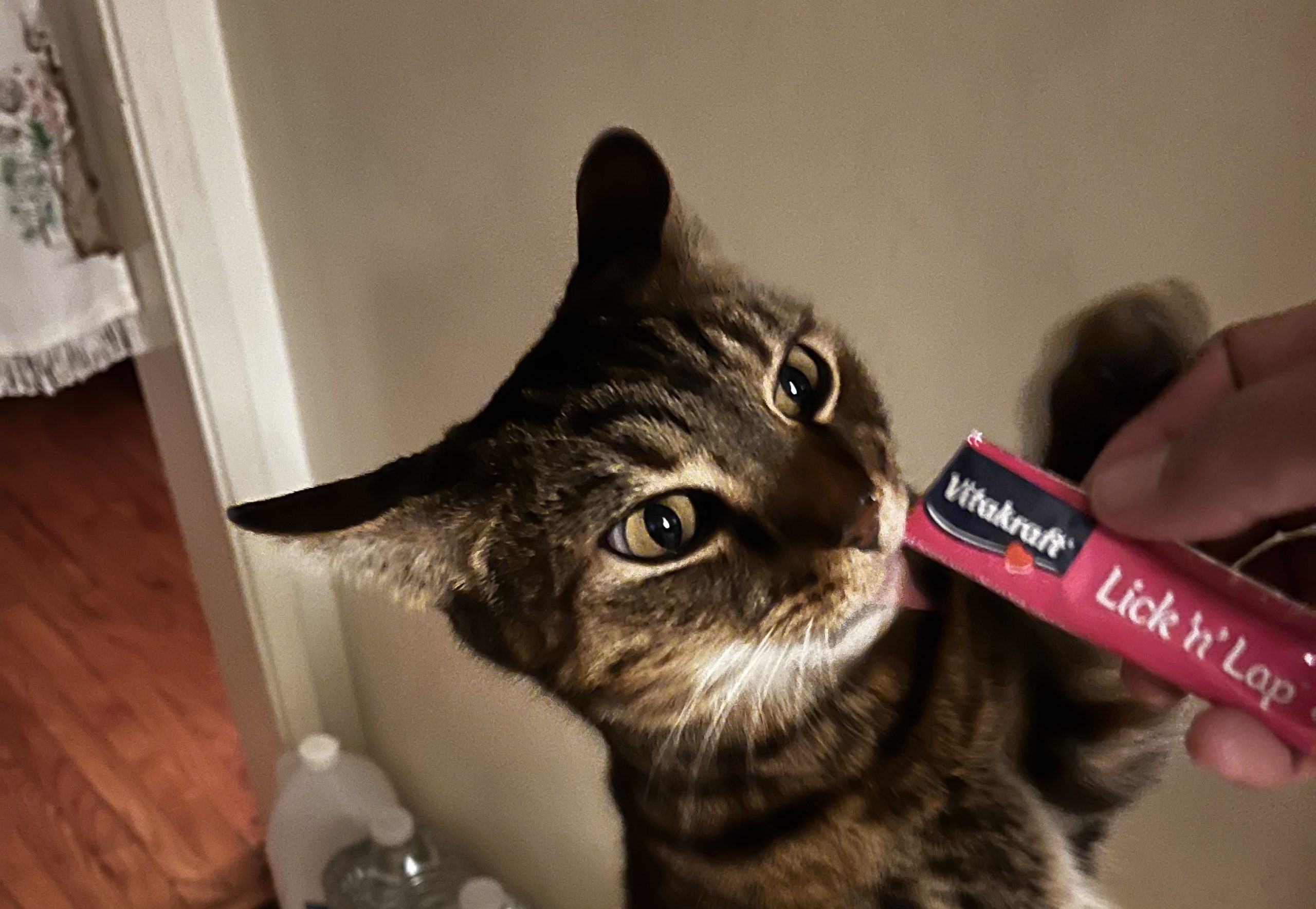 "We are elated to be recognized for the hard work we put into developing a truly unique cat treat that is loved by our Cats, literally they can't resist" says Miguel Gonzalez, Chief Marketing Officer at Vitakraft. "Whenever a new treat is being added to our lineup, it always undergoes rigorous testing and reviewing from Vitakraft's panel of cats. To date, the Lick 'n' Lap treats have had the highest approval rating and are also the treats we receive the most positive feedback about."
I can't wait to try more of Vitakraft's  products!
All Lick 'n' Lap varieties, including Snacks, Smooth Jelly, and Meaty Gravy, are available in 5-packs of Chicken and Salmon flavors at an SRP of $3.49. Vitakraft cat treats can be found in-store at Walmart, Petco, PetSmart, Pet Supplies Plus, other major pet supply stores, and across the US in neighborhood pet shops. Online retailers include Amazon and Chewy.