For as long as I can remember, I've had huge spaces in both of my eyebrows. Honestly, I thought it was hereditary since my Dad had a slight space on one side (It was actually a scar). But, it turns out I was just born that way. If I forget to draw the two spaces in where no hair grows, people comment "Oh my gosh, what happened to your eyebrows!" It's embarrassing to say the least.
Sure, I could get them tattooed or try micro-blading, but I just grew used to drawing them in with a black brow pencil. I never thought that hair could grow in these two bald spots on my eyebrows. UNTIL… I discovered WEN by Chaz Dean's Botanical Brow Enhancing Serum.
All you really need to know is: IT WORKS.
But, I'll go into detail. I took a Before image of both of my eyebrow spaces. As you can see in the images, there are zero hair follicles to speak of on both side spaces. The After image is about two months after I started using Chaz Dean's product.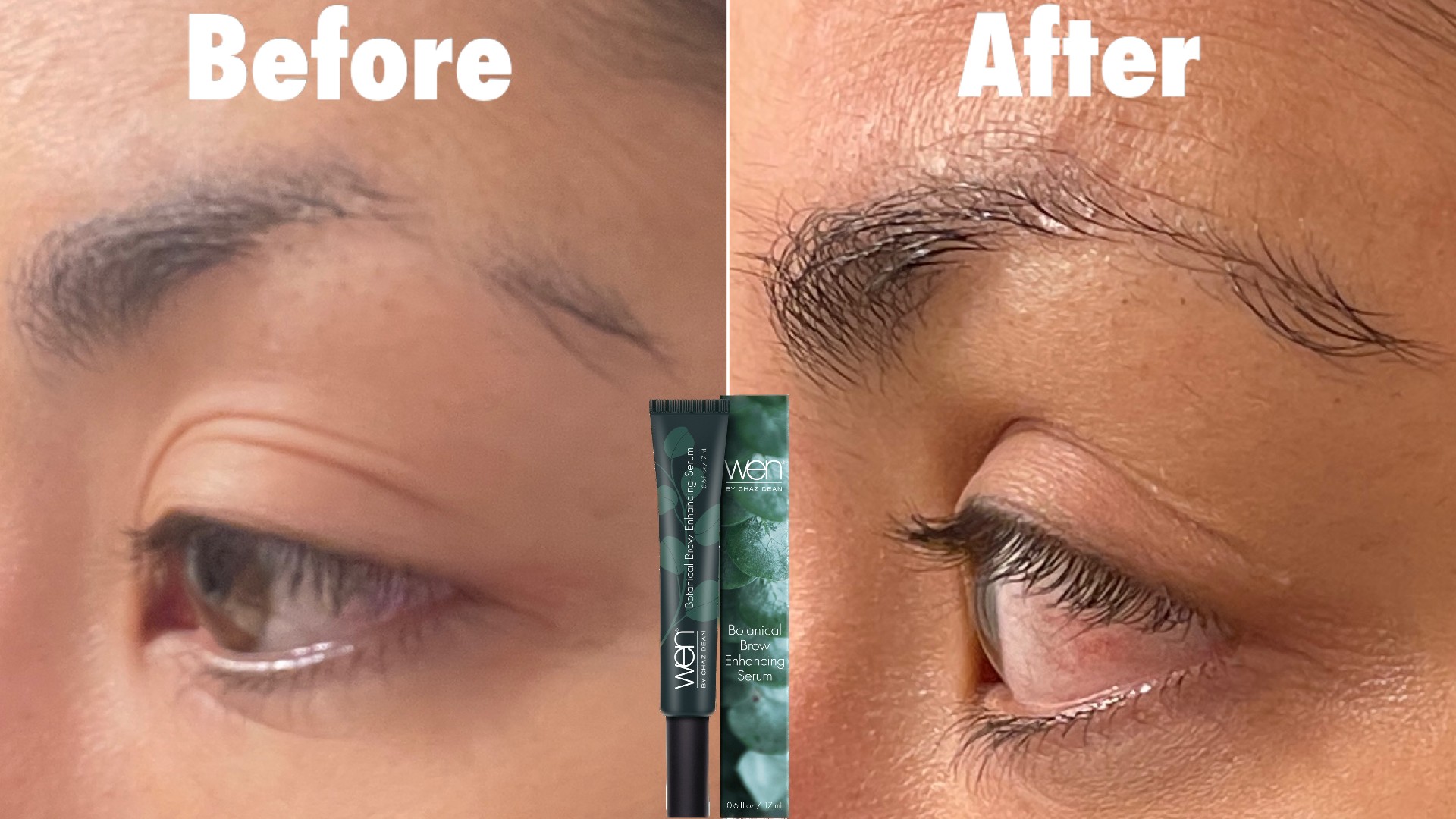 For best results:
Use the product in the morning and at night.
Apply a small amount onto the desired area and use the built in brush grooves to massage the serum into the skin.
Don't wash it off! Let it seep in and dry itself.
What's in it? 
Lavender Oil
Eucalyptus Oil
Tea Tree Oil
If your New Year's resolution is to get thicker eyebrows… look no further. Stock up on WEN by Chaz Dean's Botanical Brow Enhancing Serum NOW!