From silent films to talking pictures, and romantic comedies to action thrillers, movies have always been a medium that allows an audience to escape into another world. Many have called it "movie magic" over the years. The way in which Tinsel Town has created silver screen stories, has evolved significantly since the early 20th century. 
In "Babylon," writer-director Damien Chazelle delivers three hours and nine minutes of escapism into a tragicomic epic surrounding the first major evolution in the art of filmmaking. It's equivalent to the silent film era on speed. The lengthy film will have your brain in a frenzy from start to finish. It's equal parts raunchy and profound, disgusting and beautiful. Each of Chazelle's colorful and quirky characters are brought to life with a star-heavy cast and stand-out performances specifically from Diego Calva, Jean Smart, Jovan Adepo and Brad Pitt.
Chazelle, who brought us "La La Land" and "Whiplash," sets the stage in the late 1920's, when Los Angeles was still a developing rural desert town. Surprisingly, the industry was a hodgepodge of eccentric characters and rowdy behavior.
"You remember they were called the Roaring Twenties for a reason," said actress Jean Smart, who brilliantly portrays gossip columnist Elinor St. John.
"We often look at the time period as though maybe the most 'extreme' thing that happened was having a few too many martinis," said Chazelle. "The reality is that these people were operating in a no-holds barred kind of world where an entire industry and city were being built from the ground up, and that takes a certain kind of madness."
And madness this movie is. At the heart of it all, "Babylon" is about the disruption of silent movies and the challenges that actors, producers, sound editors and even camera operators faced in attempting to make films with spoken dialogue. But Chazelle layers the plot with an overall theme that change is inevitable in life and change comes with fear.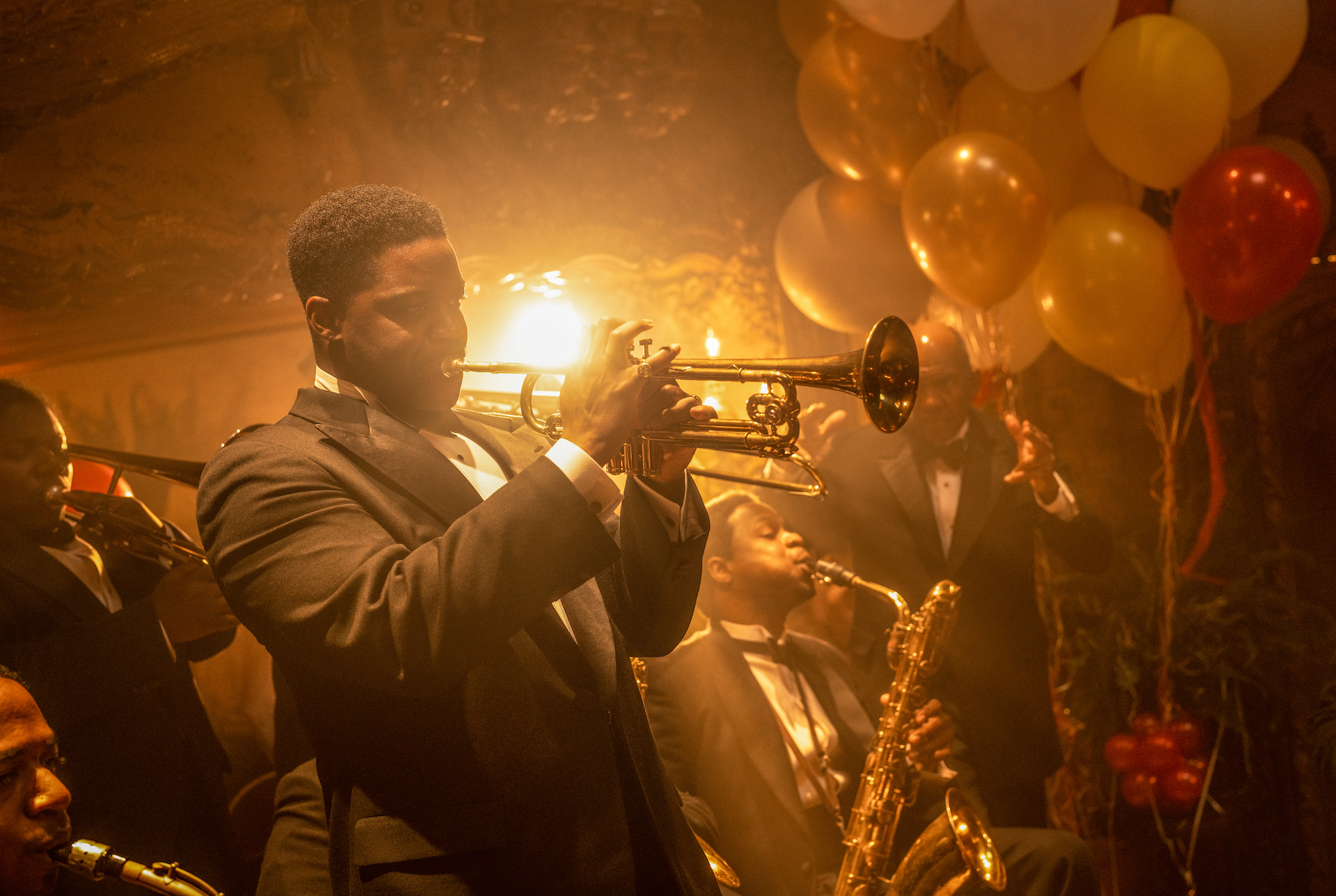 Brad Pitt plays the silent movie star Jack Conrad who's at the top of his game, until he's not. What seemed to start out as Pitt's usual playful character-type, eventually turns into a much deeper persona. Pitt delivers an impassioned performance. And although Margot Robbie takes top billing as the hyper misfit actress Nellie LaRoy, her on-screen presence is overshadowed by the surrounding cast.
Chazelle pulled out all of the stops with cameo performances from the likes of Olivia Wilde and Tobey Maguire. Virtuoso trumpeter Sidney Palmer is portrayed by Jovan Adepo who delivers a powerful and bittersweet performance. Li Jun Li is Lady Fay Zhu, a character seemingly inspired by Anna May Wong, the first Chinese-American actress to gain international recognition as a Hollywood star.
But the true star of the film is Diego Calva, who steps into the shoes of Manny Torres; production assistant turned studio executive. His on-screen presence is captivating. We'll be seeing a lot more of Calva in the future, including in Apple+ series "Midnight Family" and "A Ciegas," the Spanish-language adaptation of Netflix's "Birdbox."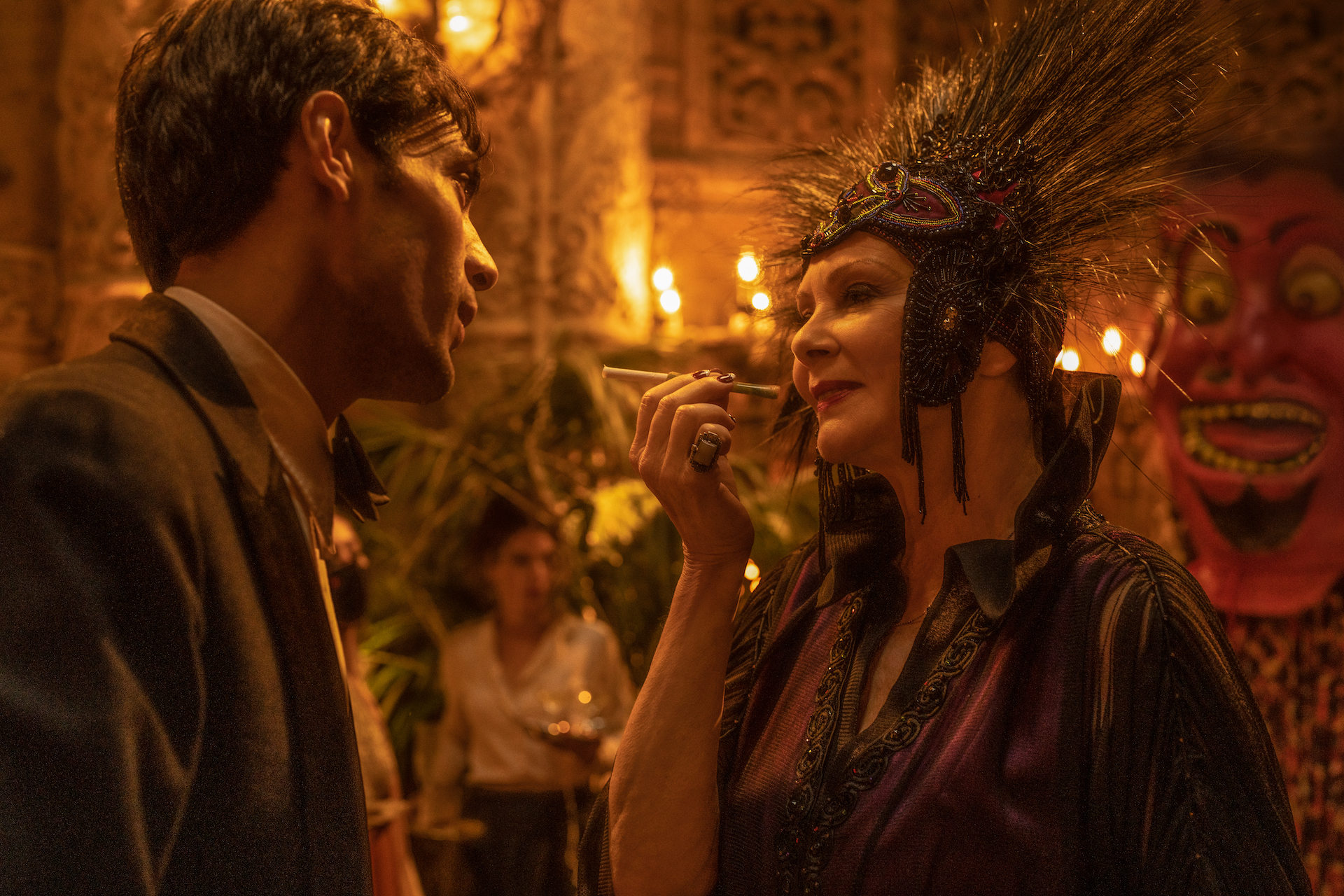 Kudos to Supervising Sound Editor Mildred Iatrou Morgan, who made the sound itself into a character. Her editing made you feel as if you were in the room, hearing the embers burn with every drag of a cigarette.
Almost 15 years in the making, "Babylon" is a tale of outsized ambition and outrageous excess. Chazelle successfully delivers a movie about making movies, a "tour de force" featuring a wildly talented cast. The running time might be unnecessarily long, but you'll be so entranced by the bizarreness of the film, you won't even notice the time.
In theaters December 23rd