I love fragrances, so when I found out that The Harmonist was offering what they call a luxurious Discovery Set, I simply had to have it.
With high perfume concentrations and created with a carte blanche approach, all of the fragrances from The Harmonist contain more than 50% of natural raw materials, from organic and ethical sources, respecting both humans and nature.
Inspired by the ancient bottles of Chinese medicine, the Five Elements are found in each bottle: fire, earth, metal, water and wood.
To discover your element, you can take their quick online quiz here: https://www.theharmonist.com/pages/find-your-element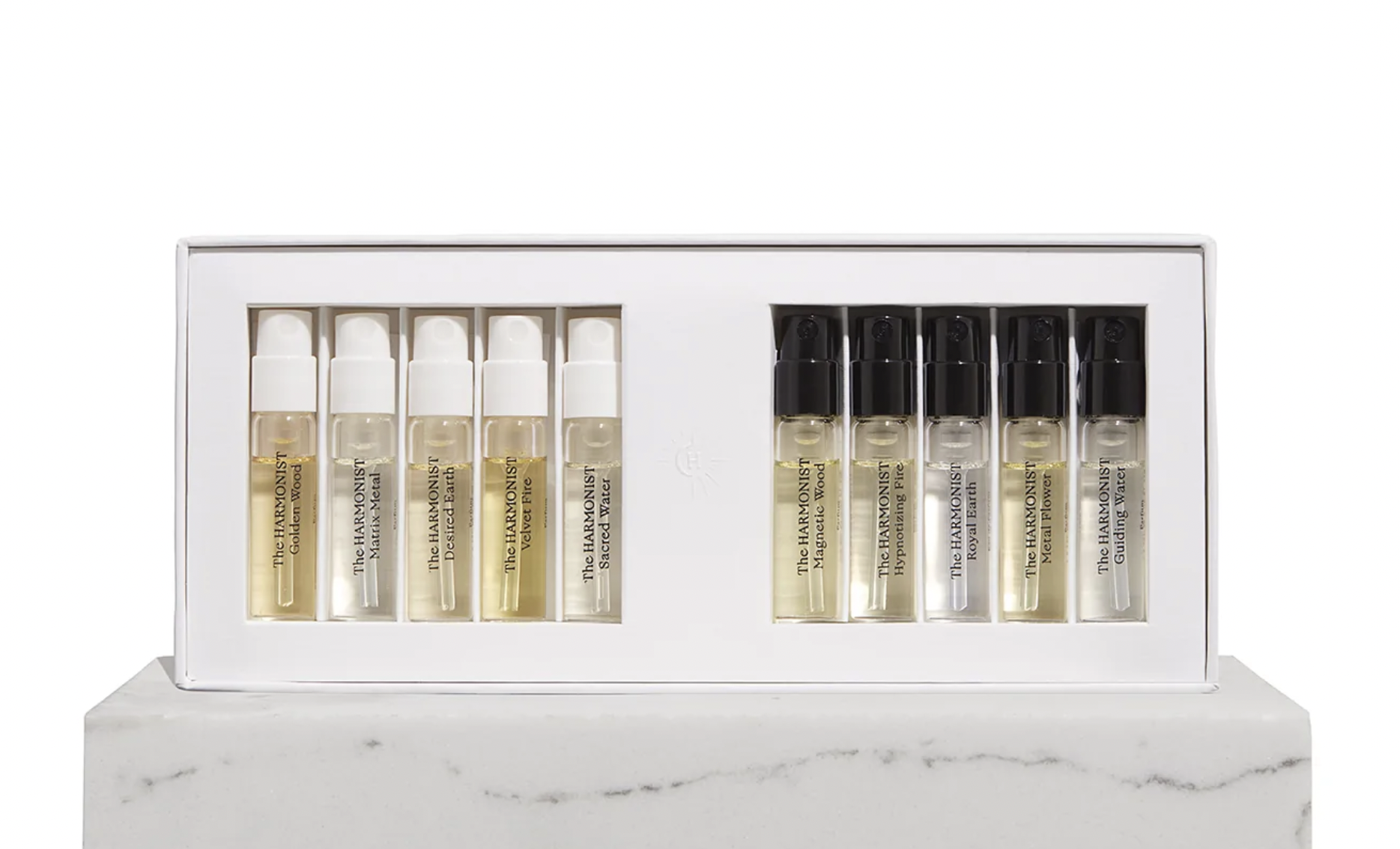 It's fun to do… or be like me and try them all.
The Discovery Set ($78) is comprised of ten unisex fragrances in The Element Collection. You may choose to wear each scent individually or, if you prefer, create your own by layering different scents together.
The Harmonist is the perfect stocking stuffer for this holiday.
You can order now online at www.TheHarmonist.com or visit your  favorite department stores.
The set can be found at Neiman Marcus, Bergdorf Goodman, Saks Fifth Avenue, Bloomingdales, and more.