Taking care of my skin has always been a priority for me since I was a young woman. I have been diligent in getting regular facials since the age of 18. There are no secrets, your skin is like a plant and it needs hydration.
By sticking to a regular program, you will be able to slow down the aging process. November is National Healthy Skin Month, therefore there is no better time than now to start your new regimen. Any aesthetician will tell you that your skin changes as the seasons change. I recently visited with Deisy Suarez, who just opened her second spa in Hollywood on Sunset Blvd. She shared her skin health knowledge with me.
Does everyone's skin goes through changes in the fall?
It's a known fact that all skin goes through seasonal changes. Our natural skin barrier, also known as the Acid Mantle, is agitated and triggered by the changes in weather conditions. More so when the skin is transitioning from summer season to cooler fall season with lower levels of moisture in the air, people find themselves using too many house heaters. Being exposed to circulated hot, dry air will leave any skin feeling dry, or itchy.
What do you recommend doing if you do not have an aesthetician near where you live?
One of my recommendations is to use a moisturizer paired with a hydrating mist. Additionally, sleeping cream masks are an amazing way to help keep the skin hydrated. Also, investing in a humidifier will be great to help with the air moisture.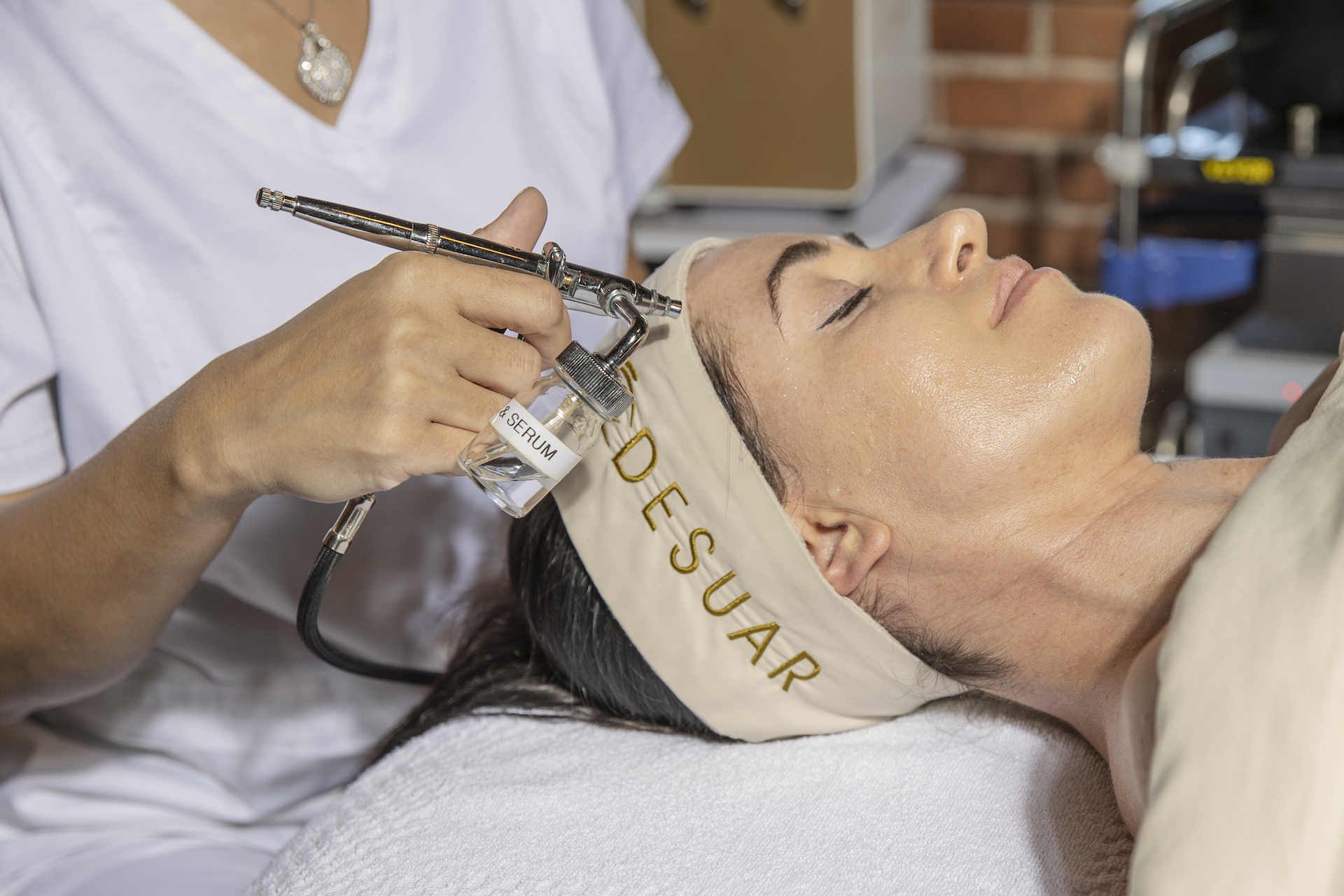 What is the most effective facial that you do at Desuar Spa?
Our most effective, and popular facial is our Seaside Renewal Deep Cleansing Facial. It's the go-to facial when you are not sure what you need. It's customizable and suitable for all skin types. It includes: a double cleanse, double exfoliation, physical and chemical, mask, lymphatic massage to help de-puff and remove toxins. Massages also help oxygenate the skin cells. A customized serum and mask to target any skin concerns, and for finishing products HA serum+ moisturizing + hydrating mist + spf products. This facial can also get enhancements for a deeper targeted treatment, for example, eye and lip treatments, or microdermabrasion to have a deeper exfoliation.
This facial can address acne, dullness, aging skin, clogged pores and hyperpigmentation.
How often do you recommend having a facial?
Facials are like a workout for the skin. Monthly facials are beneficial for skin health to help decongest and clear our pores and get rid of dead skin cells. Because the skin renewal cycle is an average of 28 days it's recommended to do it monthly to help detach those dead skin cells. Monthly facials will deeply clean the pores that will allow for serums, masks, and ampoules to penetrate deeper into the subdermis. Also, a good professional chemical exfoliation will help with the cell renewal process to allow space for new healthy cells and clear skin.
At what age would you say you should think about having regular facials
The best, and recommended time to start getting facials is during puberty. This is the time that the body is having a lot of hormonal changes. Causing the skin to start producing more oil, dead skin cells and blackheads. Too much of this will cause blockage of the pores, which is a perfect environment for acne bacteria to live. Causing acne on the skin.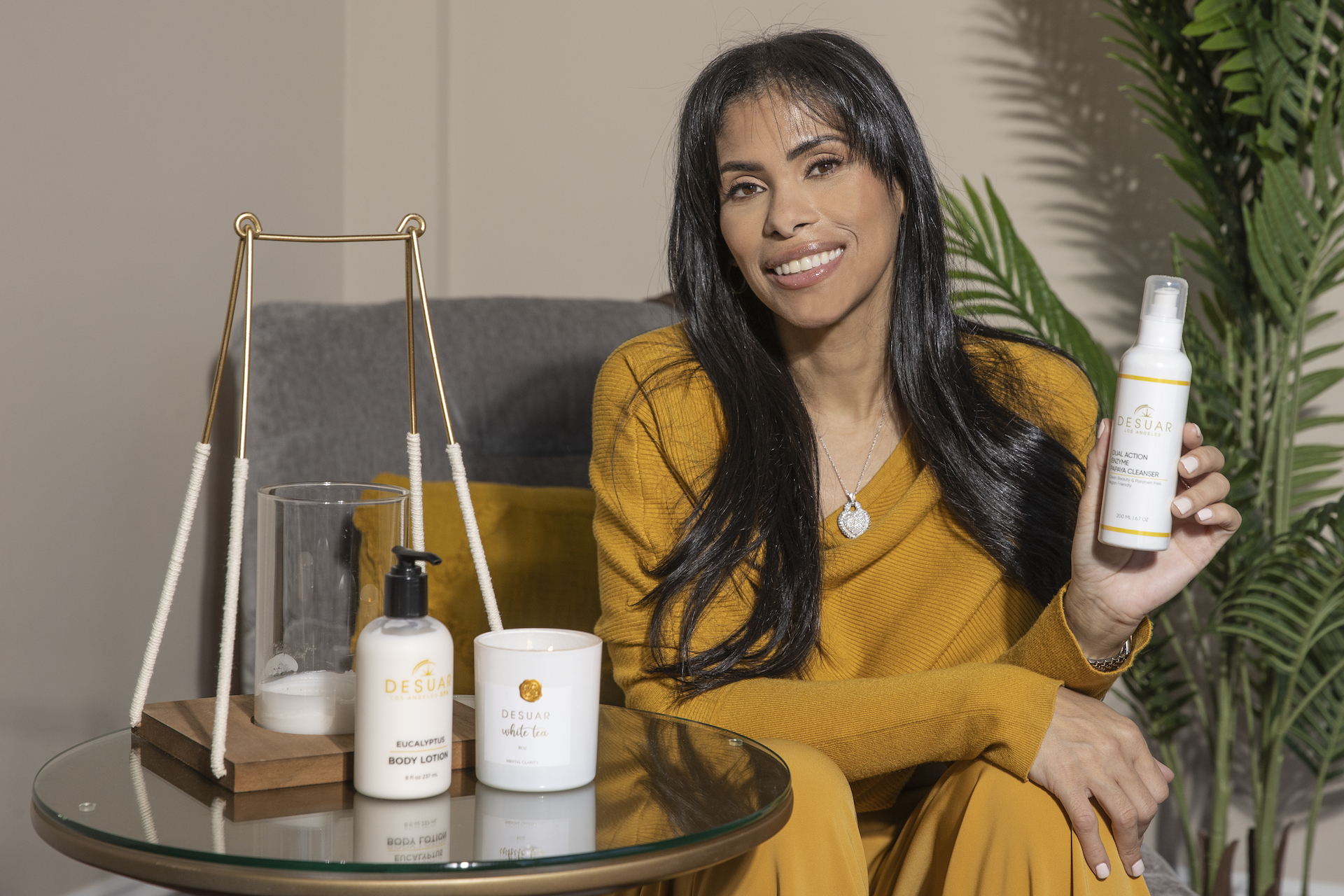 Is there a difference between men and women's skin?
The difference is COLLAGEN!! Men's skin produces more collagen than women. Additionally men's skin is more resilient and thicker, around 20% so. Male facial hair also serves as a protector/filter from environmental aggressors. Helping and favoring men to age slower and preserve their youthfulness for more years.
What should men do?
For men, I keep their skin regimen very simple. 3 steps to not over complicate things, since men generally don't want to invest as much time as women in skin care.
Step 1- Wash their skin daily, possibly with a 2-in-1 cleanser exfoliant,
Step 2 – 2 in 1 Moisturizer + Eye cream to help keep the skin hydrated throughout the day.
Step 3- SPF to protect from harmful uv radiation.
I always recommend using a shaving cream, and toner right after shaving.  Avoid over exfoliating by using too many strong AHA / BHA products, since shaving does have exfoliation benefits to the skin.
Do you have special recommendations for people working outside?
Using a daily moisturizer and carrying a facial hydrating mist will be very beneficial to assist with hydration and moisture loss. I also advise using SPF 35 or higher and reapplying every two hours, even when the sun isn't visible.
It is important that they use Sunscreen that will protect against harmful UVB rays, which cause sunburns, premature aging, hyperpigmentation, and can lead to skin cancer.  There are many SPFs that are now available in mist form and are easy to carry.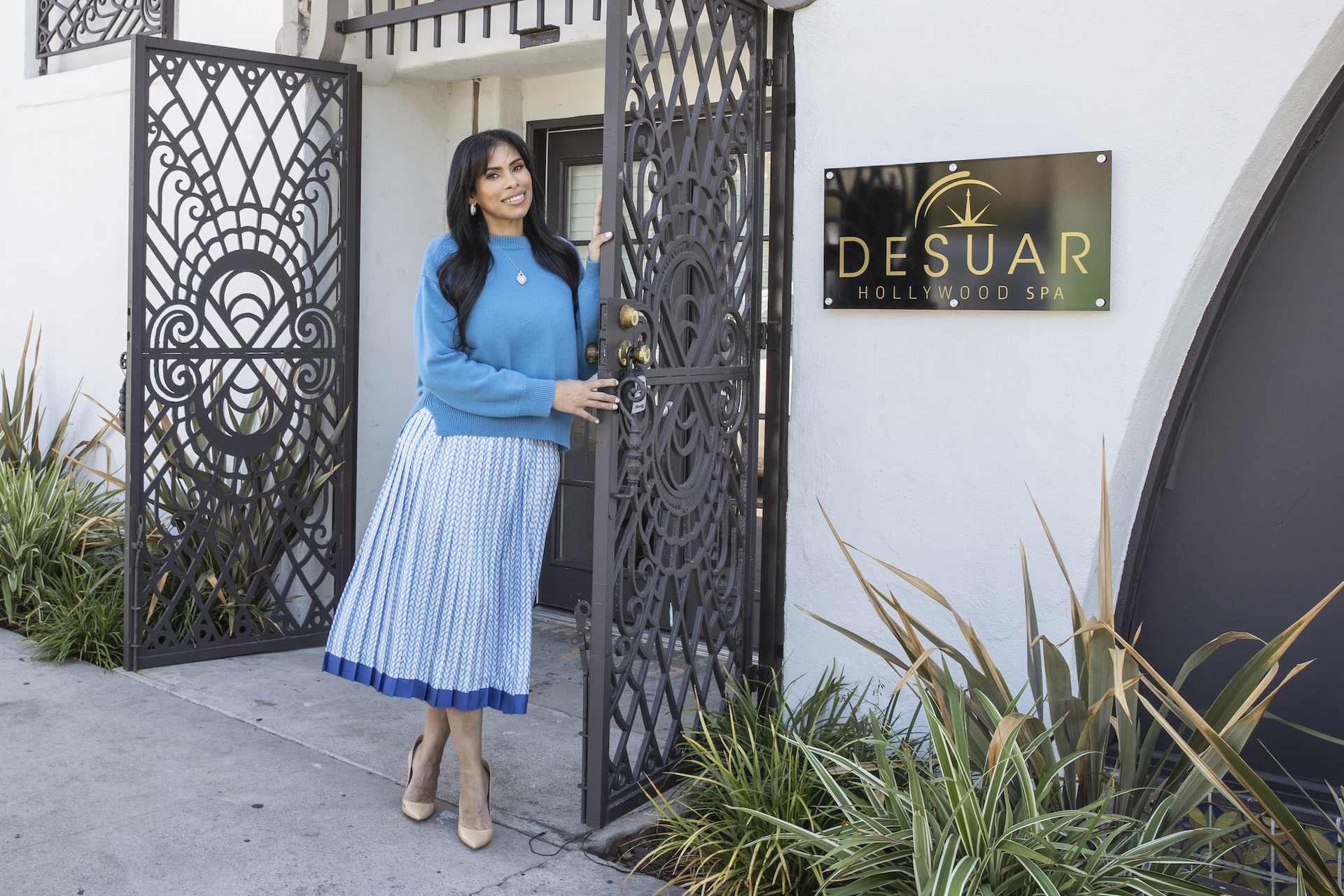 ---
I highly recommend a visit to Desuar Spa. There are three locations in Hollywood, Downtown Los Angeles and in Monterey. Deisy has an extended menu of services for face and body and top aestheticians and technicians who do an amazing job.
For more info, please go to www.desuar.com