Pay attention to your skin. Like plants, your skin needs hydration. The body's largest organ is thirsty! I recommend that you hydrate immediately after taking a bath or shower; you will notice how fast your dry body oil or body cream penetrate into the epidermis. This is how you can keep your skin smooth and reduce wrinkles as you age.
I just tried the CBDMD Botanicals Body Butter Deep Sea
This creamy, vitamin-rich formula includes the topical benefits of CBD. Made with coconut oil, shea butter, and argan oil, this deep moisturizer promote softer, healthier skin while the botanical power of the CBD body butter is crafted with cbdMD Superior Broad Spectrum formula of cannabinoids and terpenes. It comes in three natural scents: Pure Coconut, Deep Sea, and Lavender Chamomile. Can be used by both women and men as well.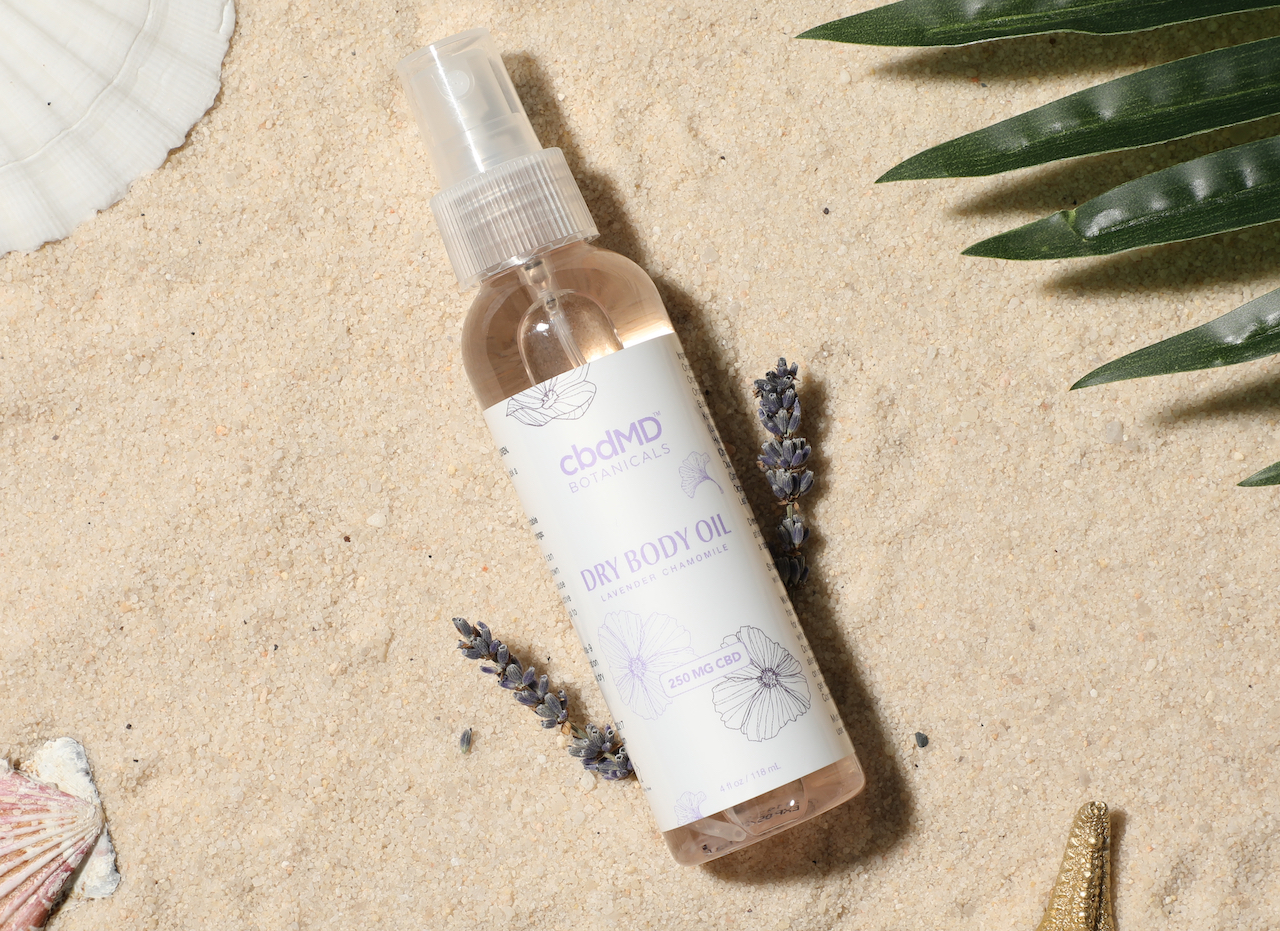 CBDMD Dry Body Oil Lavender Chamomile
The light spray provides deep, rapid hydration for your skin with no greasy residue. This special blend combines their Superior Broad Spectrum hemp extract formula with unique botanical oils – all without any artificial perfumes or dyes! Choose from Pure Coconut, Lavender Chamomile, or Deep Sea scents and enjoy an easy-to-use product that's simple and supportive.
The Superior Broad Spectrum hemp extracts are enriched with extra cannabinoids and terpenes. It also includes Coconut Oil, Argan Oil, and Shea Butter for deep moisturizing. It is crafted with organic rosemary Leaf Extract to help soothe skin.
The spray absorbs quickly and leaves no residue.