Switzerland is the cradle of many caviar skincare lines, including La Prairie + Caviar of Switzerland
The day I discovered caviar, I discovered gold. For me, there is nothing closer to a natural product than a caviar based product.
My first encounter with caviar skincare was with Ingrid Millet. She was the first who had discovered the benefits of caviar and encapsulated it in a jar. Since then, there have been many companies that have followed suit; some are more performant than others depending on the percentage of caviar extract used in the formula. Caviar extract is an emollient which boosts hydration. It is one of the best moisturizers that you can use. It reduces fine lines and protects against inflammation, as well as against oxidative damage thanks to its antioxidant properties.
Although I try a lot of fantastic skincare lines throughout the year, I seem to always revert back to caviar. After my cleansing nightly routine, I always finish with my night cream. Here are the 5 companies I put to the test.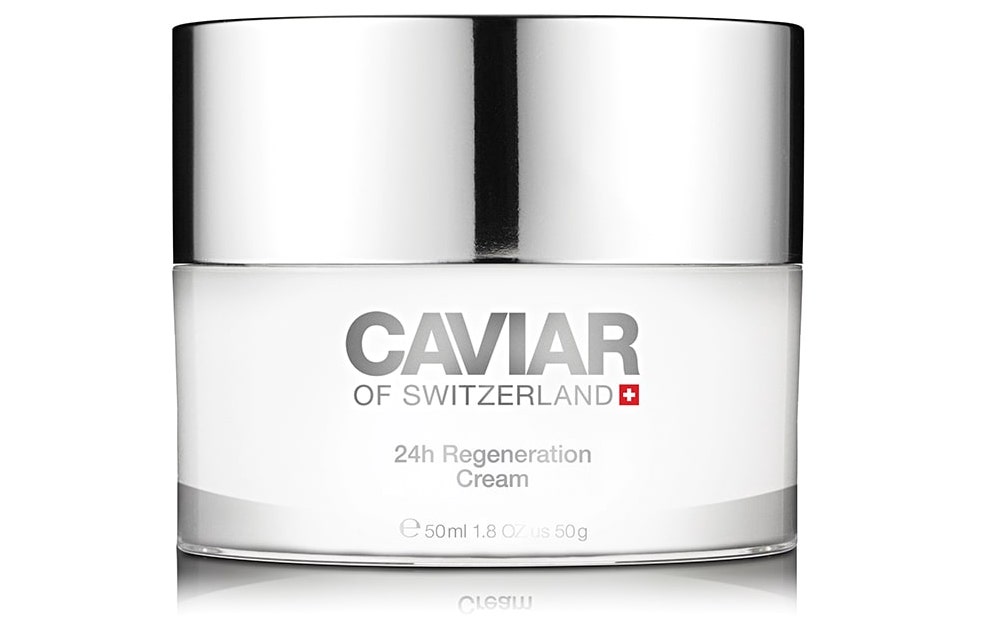 Caviar of Switzerland
Earlier this year I tried CAVIAR OF SWITZERLAND. Their 24H Regeneration Cream is a day and night anti-aging moisturizer. It is a concentrated, lightweight, silky caviar face cream that regenerates, nourishes and moisturizes your skin around the clock. The caviar is sourced from The Aquitaine region of France near Bordeaux, with a sustainable manner and with respect to the environment, high-quality precious extract is obtained and refined by our laboratory in Lausanne. It is a very nice product which performs well. What I liked the most about this cream is its lightweight texture.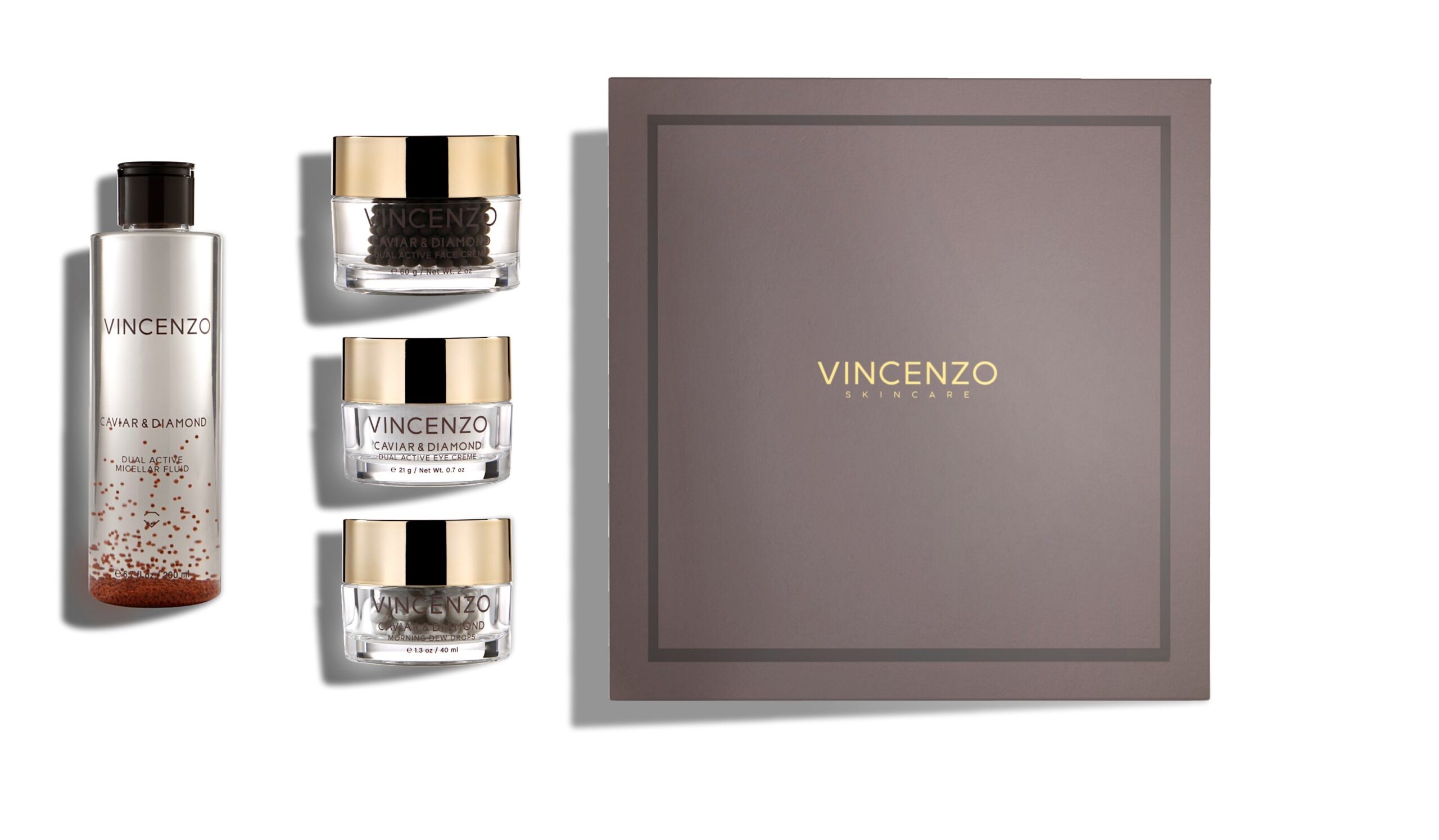 Vincenzo Skincare
VINCENZO SKINCARE
Recently, I tried Caviar and Diamond created by Vince Spinnato. The four-product line includes the day and night Caviar & Diamond Dual Active Face Crème.  It contains Vincenzo's proprietary Caviar & Diamond complex packed with life supporting proteins, vitamins and minerals which are the building blocks of the skin. In addition, Hyaluronic Acid deeply moisturizes and reduces fine lines, wrinkles, and feathering while Caffeine helps to reduce puffiness while providing antioxidant benefits.
I enjoyed using the product which is different from others due to the combination of caviar and Diamond Sirt, a compound made of Siliceous dioxide microspheres covered by Diamond aggregate which binds a Sirtuin-like peptide for its use in anti-aging treatments. Definitely something to try.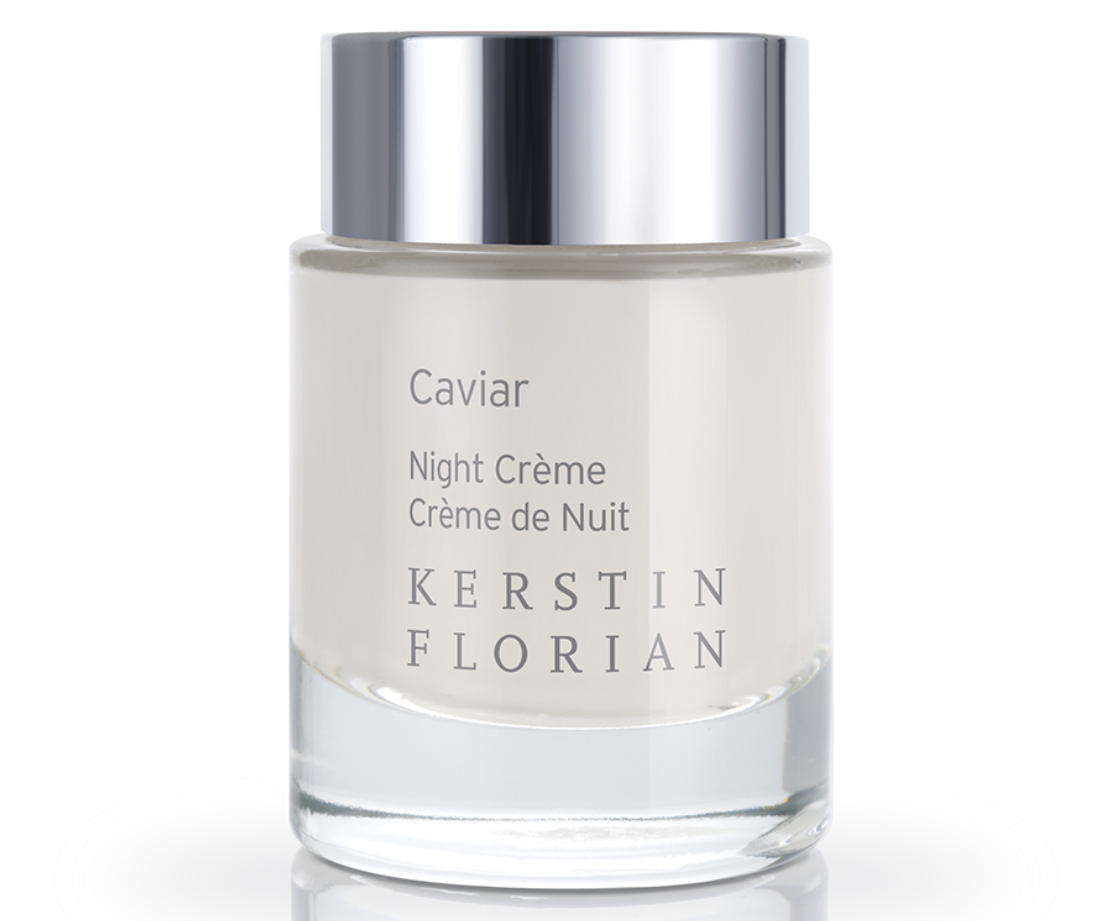 Kerstin Florian
KERSTIN FLORIAN
Inspired by healing natural resources and European spa living, Swedish-born Kerstin Florian created her wellness lifestyle brand based on the philosophy that outer beauty is a reflection of inner health.  She offers a vast collection of skincare products to her clientele among which the Kerstin Florian Caviar line.

CAVIAR NIGHT CRÈME has proven to firm, lift and diminish lines and wrinkles this anti-aging night treatment is infused with Caviar Extract, rich in proteins, essential fatty acids and minerals that restore and regenerate complexion, elasticity and tone. Other ingredients found in this product are: Palmitoyl Tripeptide-5 which enhances skin's own collagen, Co-Enzyme A – the body's most active metabolic enzyme boosts cell regeneration, which supports skin's immune response and fortifies against damage, Bupleurum Falcatum Root Extract which has anti-inflammatory properties and Camellia Sinensis Leaf Extract which provides powerful antioxidant protection from free radical damage. The final touch ingredient is natural Rose and Mimosa fragrance which makes it a luxury sensory experience.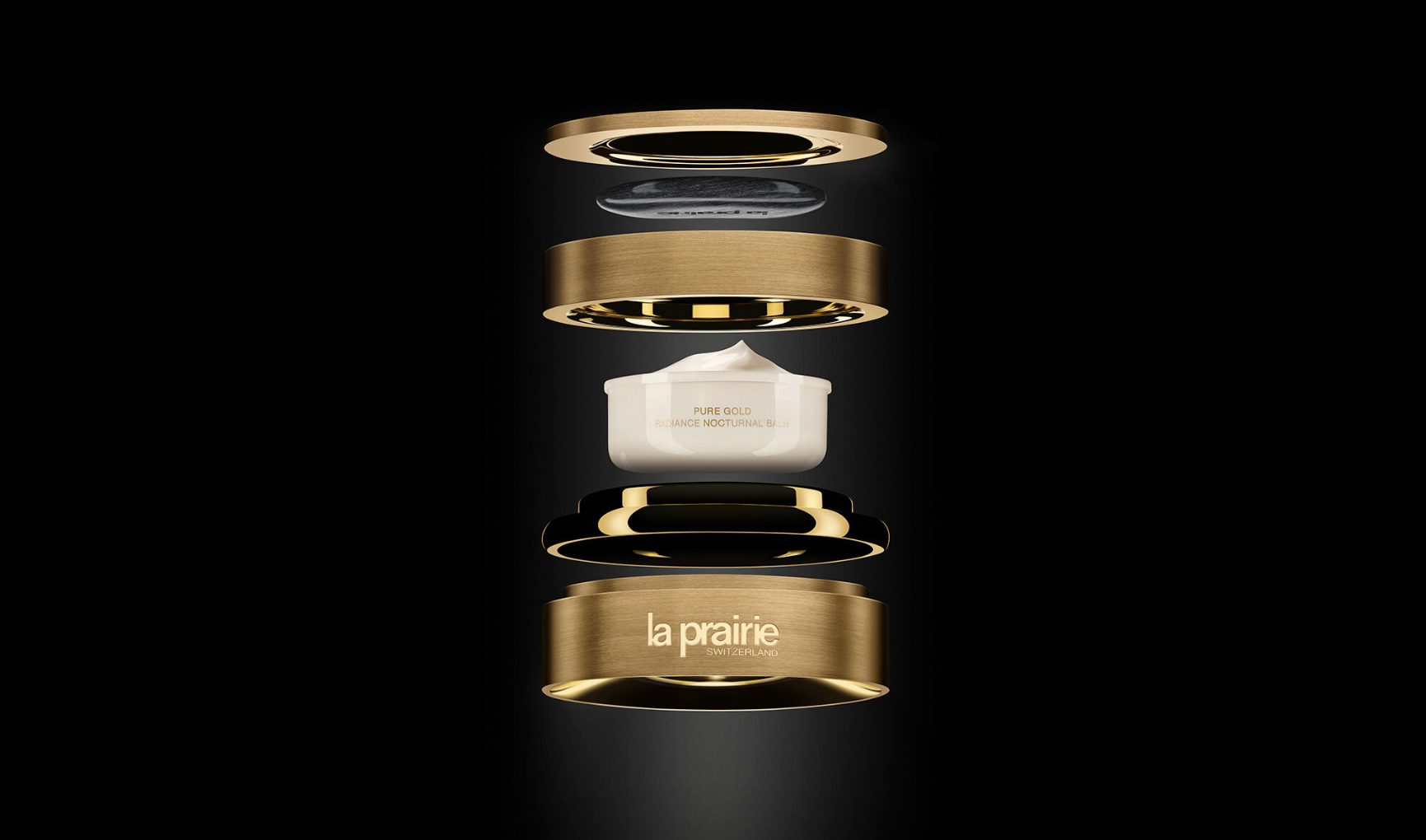 La Prairie
LA PRAIRIE
Saving the best for last La Prairie is and remains to be the leader of all caviar-based product. Timeless Beauty is the driving force of La Prairie 's founder Dr. Paul Niehans. For him, beauty was more than a quest, it was a pursuit.
With the Pure Gold Collection, La Prairie seeks to recreate its unique radiance and impart it to the skin. It aspires to imbue skin with resplendence, as if lit from within. Revitalized, replenished and enriched, the skin diffuses the grace of the golden hour. There is only one ingredient that can recreate the resplendence of the golden hour: gold. It is achieved through the PURE GOLD DIFFUSION SYSTEM. Gold particles are deposited on the surface of the skin for an instant radiance. Replenishing active ingredients immediately penetrate the skin to stimulate long-term skin reconstruction.
Past 50, your skin needs all the help it can get, therefore applying the RADIANCE NOCTURAL BALM from the Pure Gold line for the past month was the best thing I could have ever done for myself. I can feel and see the difference in and on my skin. The exclusive Pure Gold Diffusion System is a rich balm that amplifies skin's nightly regenerating processes. Night after night, fragile skin is revitalized, replenished, and restored from within. Come morning, a new radiance arises.