I don't know if it is the peanut butter, the pumpkin puree or the banana but Missy just loves CBD Living's CBD Dog Chews Peanut Butter for calming support.
As a two year-old pup, Missy has plenty of energy but she knows how to pace herself. As a matter of fact, after lunch, she loves ending her meal with one of her treats before her daily afternoon nap during which she recharges her mind and body.
CBD Living Pet Calming CBD Soft Chews for Dogs combine CBD, nutritious prebiotics, probiotics and enzymes with delicious peanut butter, banana and pumpkin flavor your dog will crave. They also have the chews specifically for immunity and mobility support.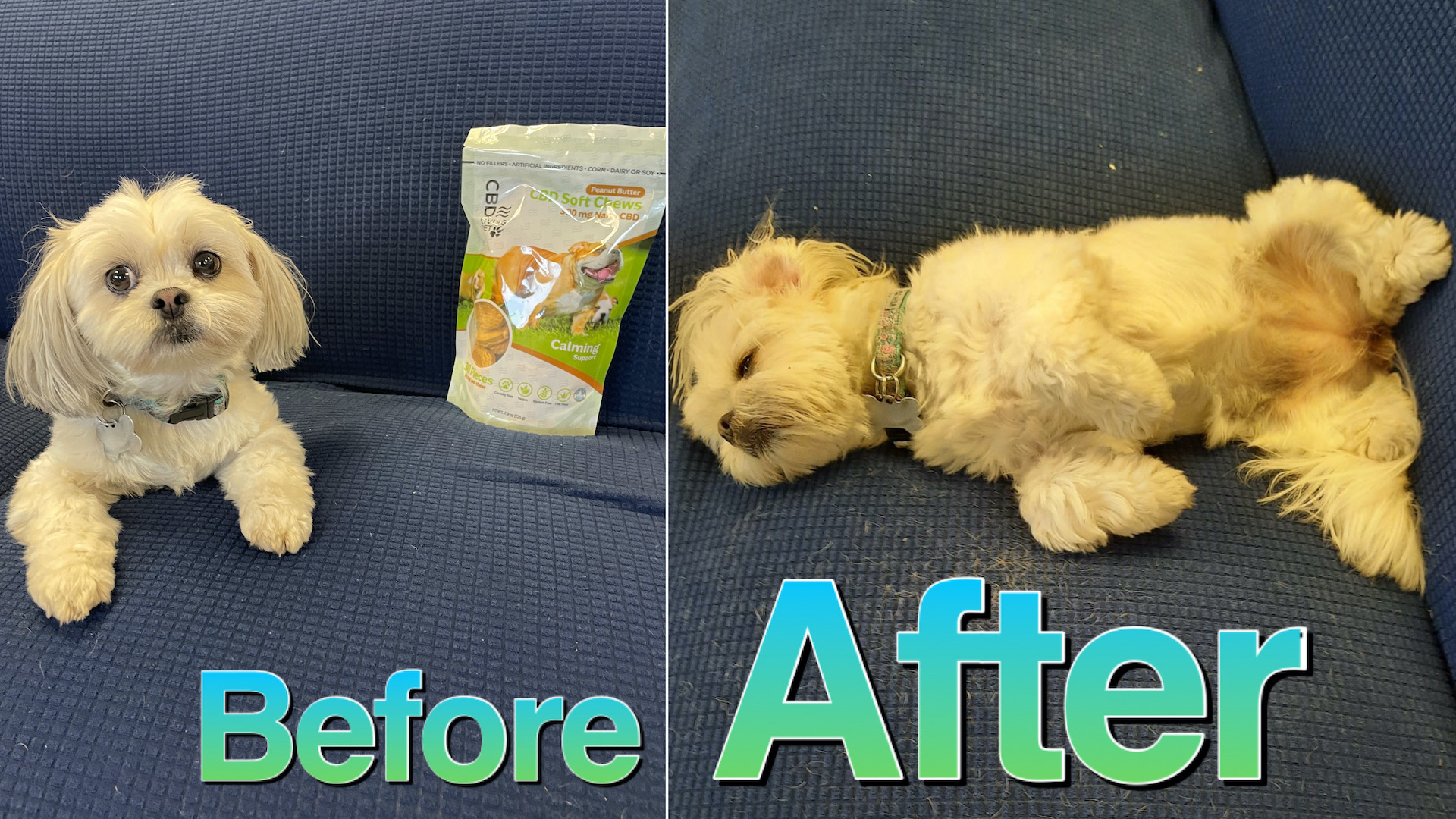 Each treat contains 10 mg CBD. Suitable for all canines. It does the trick. Unlike giving human CBD products to your pet, CBD Living Pet products are specially designed to solve problems uniquely suited to animals.
From tinctures to chews, gel caps, and salves, CBD Living Pet products are an all-natural way to help your pets manage anxiety, pain & inflammation, and more.
By all means try it!