Will O'Brien
"NFT," you're hearing it on national and local news, reading it in the headlines… what is it? According to Wiki, NFT stands for non-fungible token. It's a non-interchangeable unit of data stored on a blockchain, a form of digital ledger, that can be sold and traded. In layman's terms, an NFT can be a digital piece of artwork and music, film or even sports memorabilia… and people are buying them.
Separate from the world of blockchain cryptocurrency such as Bitcoin, NFTs are making noise and making money for many, from tech giants to aspiring artists and hopeful investors.
It's an entirely different economy and universe altogether. With NFTs come the Metaverse, or Web3; a network of 3D virtual worlds where people can meet (using their Oculus VR headset) to enjoy concerts, conferences and virtual socializing. The masses know the Metaverse through Facebook's relaunch: Meta. Mark Zuckerberg and other tech giants are hopeful that the Metaverse will become just as popular as the "www" Web2 galaxy we all rely on 24/7, 365.
Like the universe, there are many planets and ecosystems. The Metaverse is constantly evolving with new platforms for artists and beyond. Enter, NFT Oasis. Co-founded by CEO Will O'Brien, the company is described as an experience for the NFT community in immersive VR.
On the heels of the first-ever NFT.LA conference, Portal X live-streamed their first-ever CEO Keynote Series and event into the metaverse using O'Brien's NFT Oasis' fully immersive virtual reality platform, allowing virtual users to attend Portal X's mega Genesis Party. Virtual attendees from Brazil and beyond were able to join in on the excitement at Academy LA in the heart of Hollywood.
Taking the stage, O'Brien spoke to VIP guests about building a thriving ecosystem in the Metaverse of and for creators, collectors, world builders and freelancers. From leading BitGo to Big Fish Games, O'Brien is no stranger to revolutionary technology and transforming businesses into a success through innovation.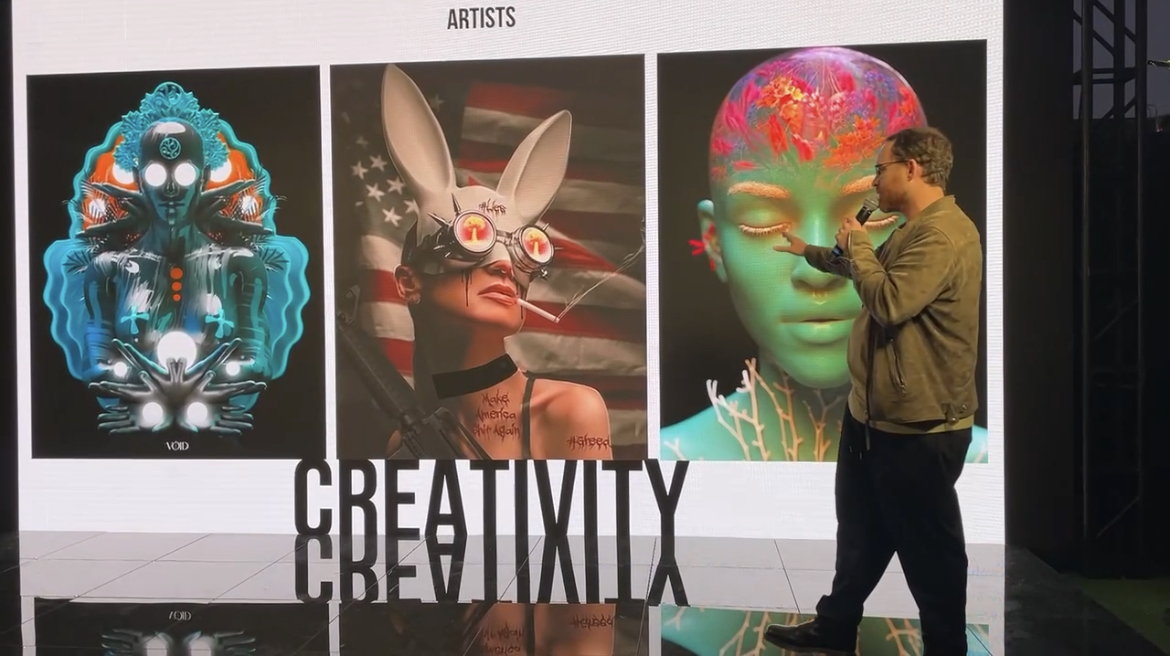 Will O'Brien introducing NFT Oasis projects
As colorful slides and videos illustrated diverse destinations in the Metaverse, O'Brien shared NFT Oasis' goal to bring recording artists to Metaverse spaces, including Macy Gray, K-Pop bands and more. Celebrating their one-year anniversary, NFT Oasis is now inviting selected musicians to their studio in Inglewood, California.
Tony Robbins, who is an investor in NFT Oasis, took to the screen to greet the audience and explain the importance of the Metaverse for artists, individuals and even those who are introverted and in need of a proper social environment for their state of mind. They shared an example of avatars around the world meeting in the Metaverse with Tony Robbins' avatar.
Is it for everyone? O'Brien told LATF USA that you can also experience the Metaverse through your computer if you don't have an Oculus.
Although the world is still catching onto NFTs and the world of virtual reality, it's clear that the space is ever-changing and ever-growing.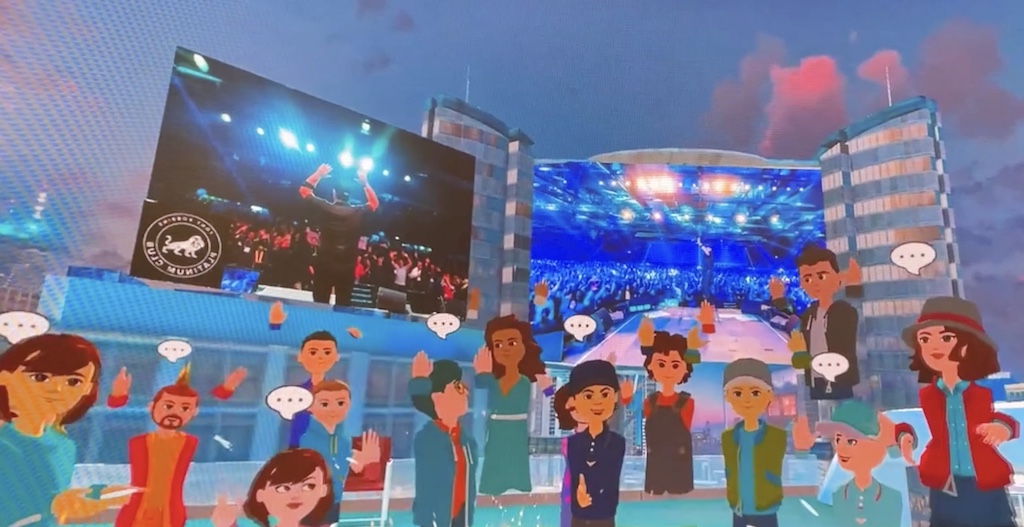 Tony Robbins with Metaverse guests at the NFT OASIS Penthouse
"It was a monumental day for us as Portal X bridged the gap between real life and the metaverse with a first-of-its-kind immersive experience IRL and URL," said Dex Lipovic, co-founder of Portal X.
"The event was equal parts physical and digital as people logged on from all over the world to join in on the festivities." "The NFT.LA conference was an inflection point in a hyper-growth industry," said O'Brien.
More info at: https://www.nftoasis.co/