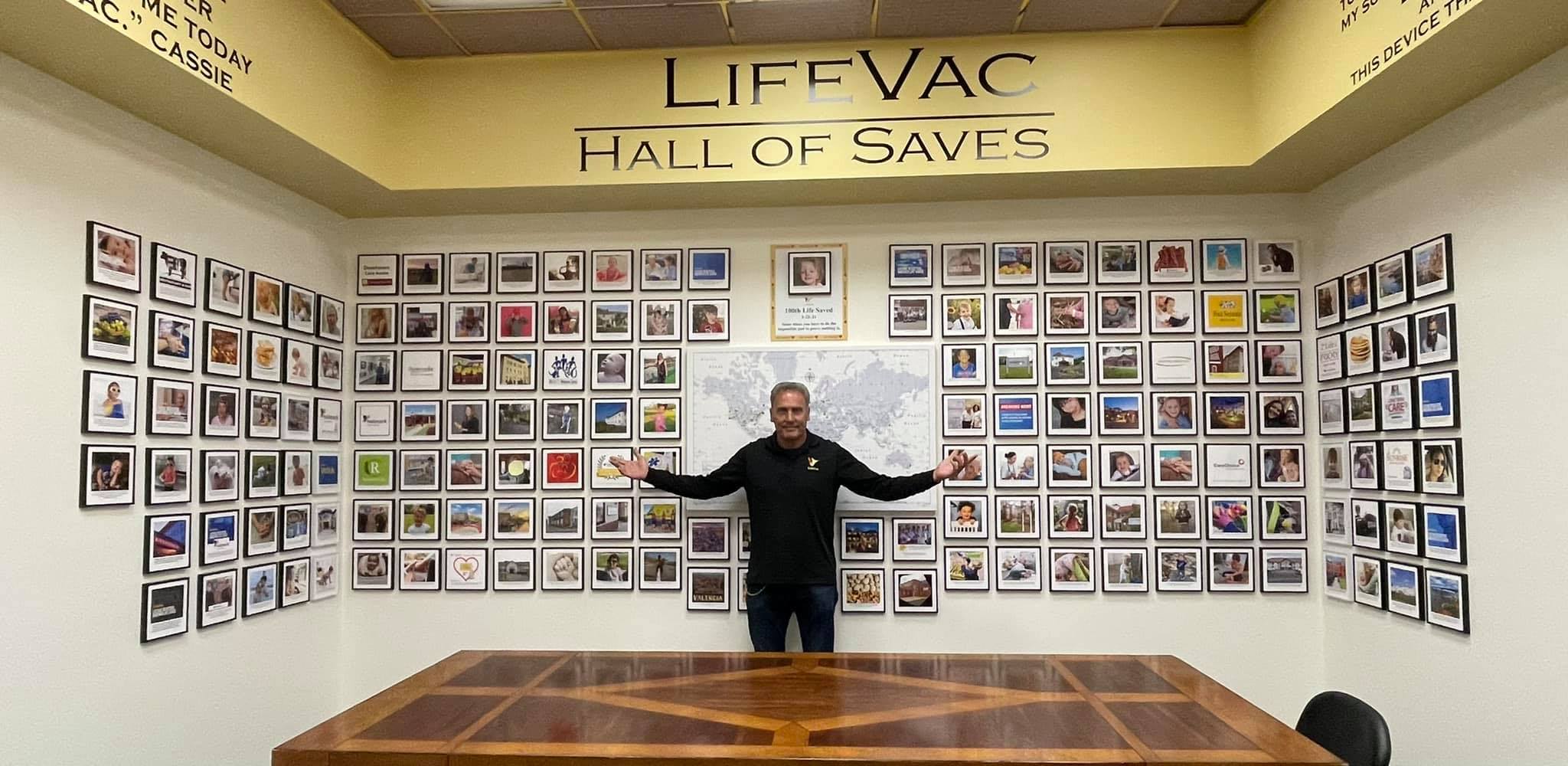 Arthur Lih in front of the LifeVac Hall of Saves! 208 lives have been saved and counting.
My greatest fear in life has always been the possibility of choking. In my early 20's, while attending a concert and eating a hotdog, a piece got stuck in my throat which caused me to choke. If it had not been for a perfect stranger who came to my rescue and conducted the Heimlich maneuver, I would have died. Imagine how thrilled I was when I learned of the existence of LifeVac, a simple device that was invented by Arthur Lih the founder and CEO of the company.
The vision of LifeVac came to Arthur Lih, when he heard of the death of a young child after a grape had become lodged in his windpipe and the Heimlich maneuver had failed. Touched by the story, he embarked on inventing an apparatus in 2011 to increase the chances of survival rates in a choking emergency.
His next move was to get a few close friends together, including Dr. Brody who set out to bring LifeVac to the public by establishing a research and development facility located in Springfield Gardens, NY where they produce the upper airway clearing device in order to bring the safest, simplest method to save an aspirating person. From babies to elderlies, their goal is to save as many lives as possible throughout the world.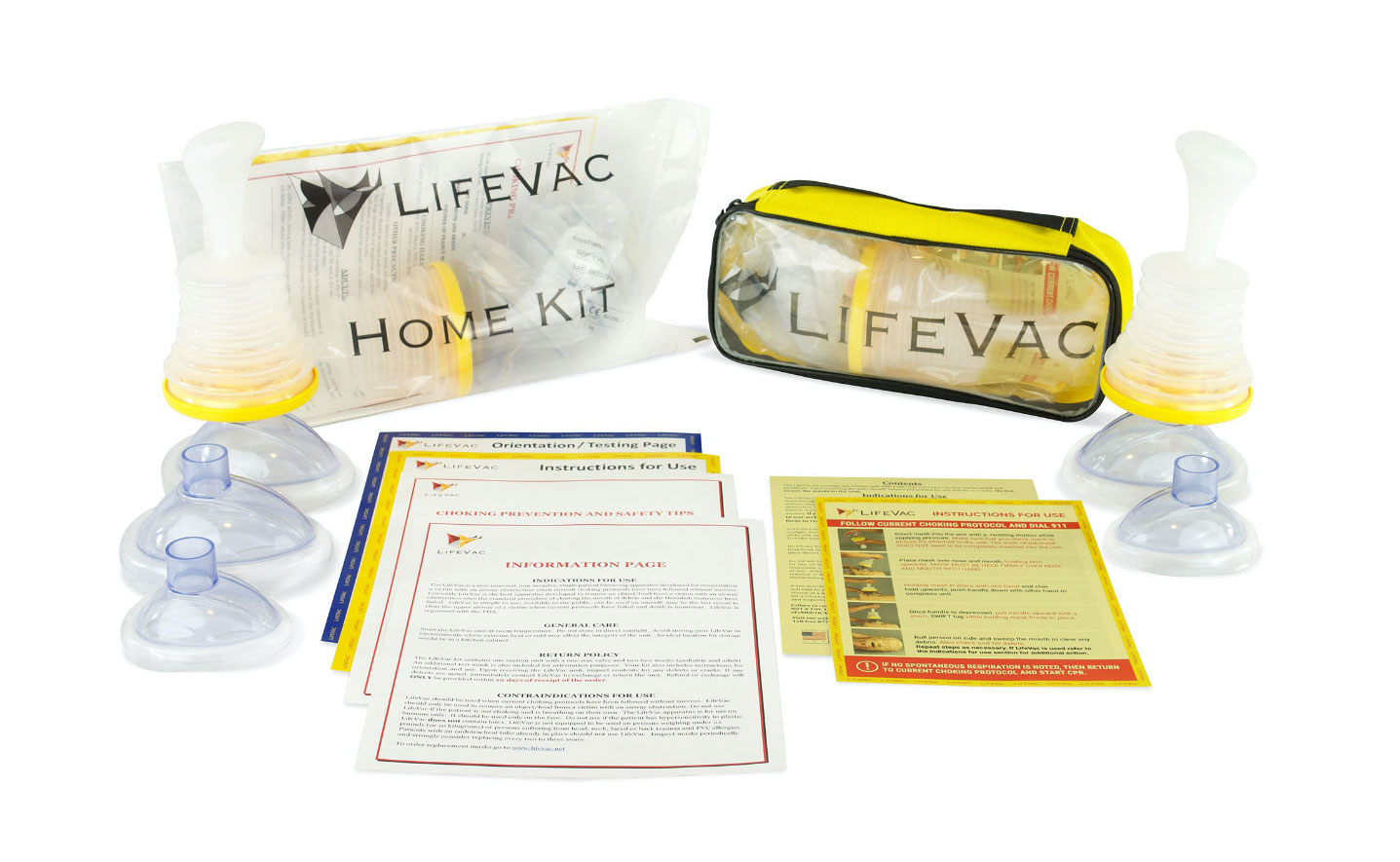 The device was designed to be easy to use. So simple that if you live alone, you can use LifeVac on yourself in a choking emergency. (Watch the video below). The LifeVac can be used in any position. (Sitting, standing or lying down). On a young child, the rescue device can be used in a high chair, laying their child down on the floor, even sitting on laps. The LifeVac device is a one-time-use only airway clearance device. If the device is used in a choking emergency and has saved the victim's life, the unit should not be used again for sanitary reasons. Once used, the company will replace it for free.
If you never use the device, you do not need to replace it over time.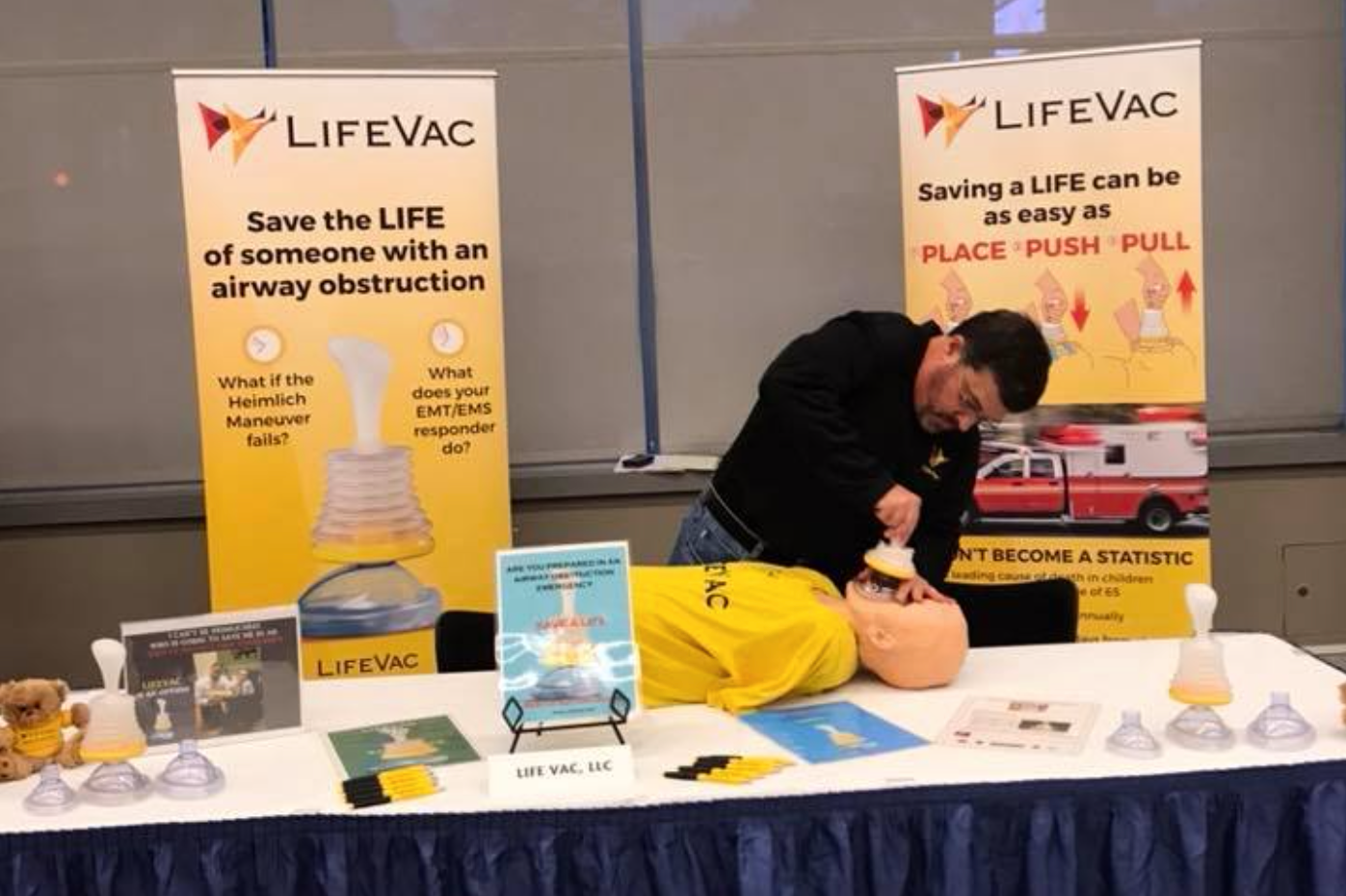 Demonstrating LifeVac
In a manikin study of LifeVac, participants achieved a 94% success rate with one attempt and a 100% success rate with three attempts. A cadaver study of LifeVac reported a 98% success rate on the first attempt, and a 100% success rate with two attempts.
This is one of the greatest inventions I have come across.
Every household, every restaurant, every school, every retirement home should have one. I urge you to get yours. This is a small price to pay and it may save your life or the one of your child.
Thank you LifeVac.
https://lifevac.net/frequently-asked-questions/
Watch here to learn how to use LifeVac
Watch the Inside Edition Segment on LifeVac here: