For those of you looking to add some mind-melting entertainment to your celebration of April 20th, better known as four-twenty, I strongly suggest tuning into "Sasquatch," a monstrously entertaining docuseries premiering on Hulu.
Imaginatively directed by Joshua Rofé, whose previous docuseries "Lorena" brought great insight to a story otherwise remembered as a salacious tabloid item about a wife cutting off her husband's penis, this fascinating addition to the true crime genre is an entertaining exploration into the mythology of Sasquatch as well as a gripping investigation of a triple homicide in the Emerald Triangle, the cannabis growing capital of Northern California. At turns humorous and unsettling, this genre-bending, three-part documentary follows journalist David Holthouse as he investigates a sensational story he heard back in the nineties while working on a pot farm in the area, with Rofé using a captivating mixture of archival footage, present day interviews, secret recordings and inspired animation to lure viewers into this surreal tale.
David Holthouse made his name as an investigative journalist by "chasing monsters," going undercover to expose everyone from Latino street gangs to Neo Nazis. Given the colorful characters he's met over the years, Holthouse has heard a handful of tall tales in his day, but none more compelling than what he heard while working on a pot farm in the Emerald Triangle, which is the name for the geographical triangle of Humboldt, Mendocino and Trinity counties, an area known for producing the very best cannabis in the world. There, Holthouse heard rumors that three pot growers on a nearby farm were mauled to death by a Sasquatch.
Incredible as this story may seem, Holthouse believes enough in it to dive headlong into an exhaustive investigation, starting first with Sasquatch believers, otherwise known as Squatchers, before seeking out those within the cannabis community of the Emerald Triangle who may be able to corroborate the story. In the process of his research, Holthouse draws the ire of some local dealers and uncovers some nefarious dealings in the community. Along the way, audiences are offered an insightful look inside the weed biz, the origins of this utopic area in Northern California that was once populated by idealistic hippies wanting to live off the grid before being overrun by Hell's Angels and shady types, and the way our memories shape the stories we want to believe.
Examining the origins of bigfoot as thoroughly and thoughtfully as he does the marijuana industry, what begins as a curious look at mythical monsters and the quirky community that believes in them turns into a profound investigation into the slippery nature of truth and memory, resulting in one seriously bingeable doc that will leave both stoners and true crime fans glued to the couch.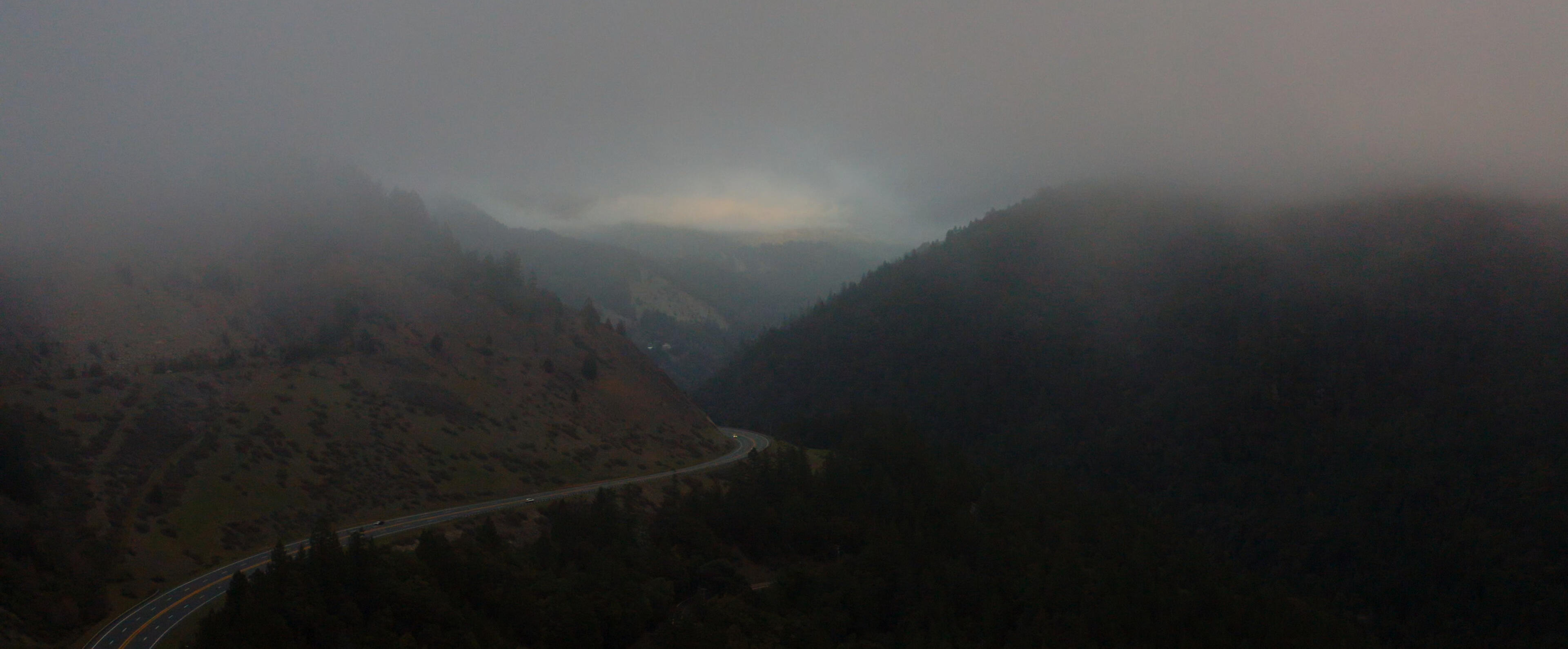 Taking viewers down a twisty road that leads to unreliable meth heads, Sasquatch believers, murder and mayhem, journalist David Holthouse proves himself an exceptionally likable and entertaining host as he gives clarity to his far-reaching premise. Helping Holthouse sort through this compelling investigation is director Joshua Rofé, who uses all the cinematic tools at his disposal to piece together this elusive puzzle. And while the journey may not end up in the direction you expected, "Sasquatch" offers a long strange trip that is just as carefully constructed and dramatically sound as any of the other hit documentaries the Duplass Brothers have produced, including the Netflix hits "Evil Genius" and "Wild Wild Country."
Whether you're a pot head, a conspiracy theorist, or just a fan of quality entertainment, "Sasquatch" is worth the watch.
By Lucas Mirabella
Available to stream April 20th on Hulu.
https://www.hulu.com/series/sasquatch-6ddd5226-6a50-4bba-aa1c-391b76180b48