Kate Winslet electrifies as a dour detective in small-town Pennsylvania investigating a local murder while juggling her messy home life in the HBO limited series, "Mare of Easttown," a riveting police drama costarring Evan Peters, Jean Smart and Guy Pearce.
Handling directing duties for all seven episodes is Craig Zobel, whose credits include "Westworld" and "The Leftovers" in addition to such standout films as "Compliance" and "The Hunt," and his creative pairing with prolific screenwriter Brad Ingelsby ("The Way Back," Our Friend") yields massive dividends for this hard-edged crime thriller. Although viewers may see some surface similarities between "Mare of Easttown" and other recent HBO limited series like "Big Little Lies," "Sharp Objects' and "The Night of," this undeniably brilliant production stands alone thanks to its delicate direction, razor sharp writing, authentic setting and a mesmerizing ensemble cast going for broke. And while the mournful music and gritty cinematography help greatly in setting the tone for this masterful mystery, it's Kate Winslet's fearless and fully inhabited performance as a curmudgeonly cop trying to crack the case of her life that transforms "Mare of Easttown" from a quality program to an absolute must-see. Expect plenty of thrills, twists, and hard-hitting drama from this expertly crafted production when HBO premieres its first episode this Sunday.
"Mare of Easttown," centers on Mare Sheehan (Kate Winslet), a rundown detective in the small working class community of Easttown, Pennsylvania. Mare lives with her lesbian teen daughter Siobhan (Angourie Rice), her scrappy mother Helen (Jean Smart) and her rambunctious young grandson Drew (Izzy King), while ex-husband Frank (David Denman) lives across the street with his newly minted fiancee Faye (Kate Arrington). From sparring with her ex and waging a custody battle with her grandson's mother (Sosie Bacon) to coping with the loss of her son Kevin (Cody Kostro), suffice it to say that Mare's stress level is higher than most, a condition she manages with Rolling Rocks, Philly cheesesteaks, and potato chips.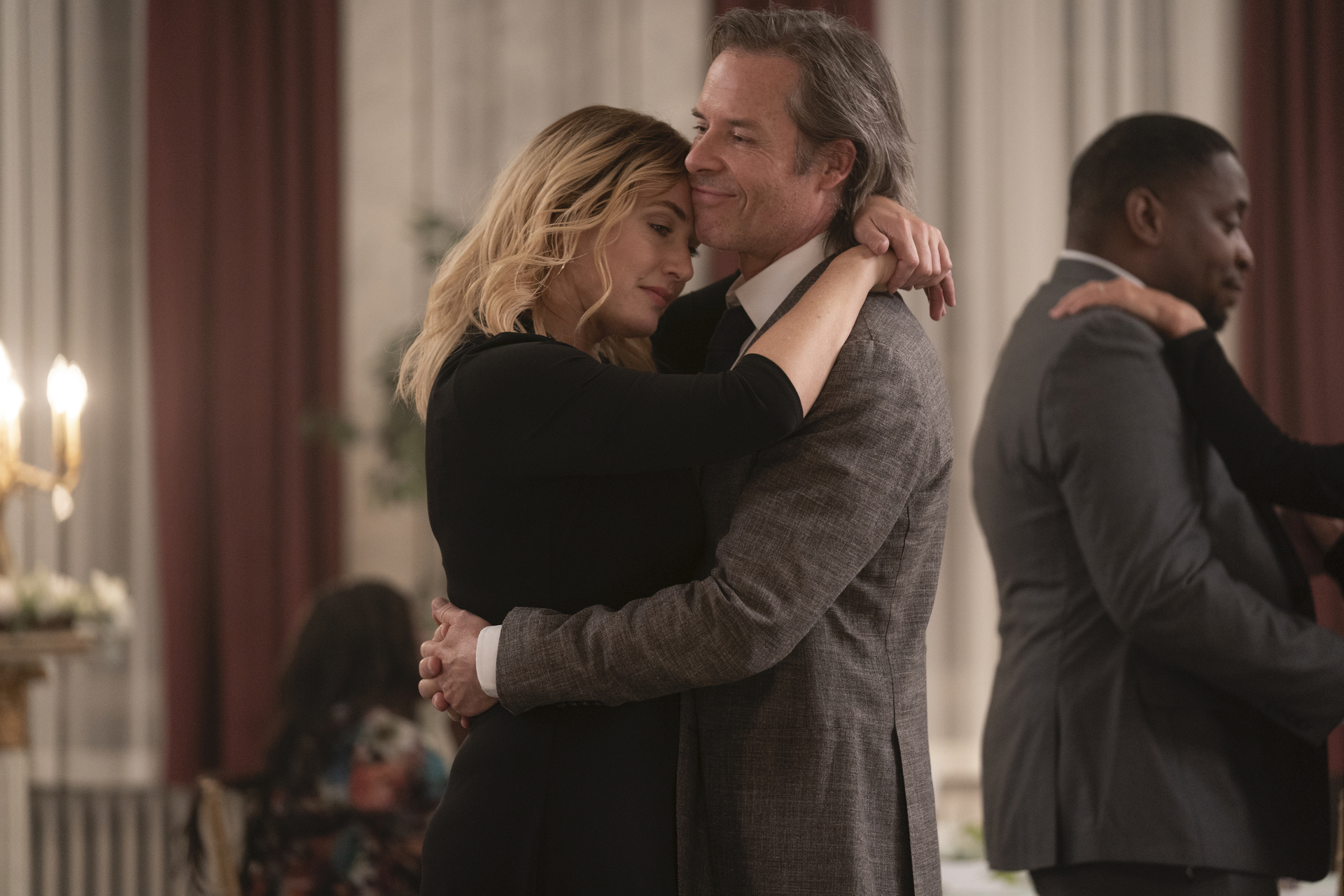 To escape her domestic troubles, Mare has grown accustomed to throwing herself into her detective work, but lately she isn't getting any relief there either. Since everyone in Easttown knows Mare, she gets calls for crimes big and small, regardless of her detective status, and on top of this constant annoyance, a local mom named Dawn Bailey (Enid Graham) has taken to the media to chastise her for not solving the case of her missing daughter Katie (Caitlin Houlahan). However, Mare does find some respite one night when she hits it off with a handsome writer named Richard (Guy Pearce) while out celebrating the 25th anniversary of a celebrated high school basketball game in which she hit the winning shot.
Mare's romantic escape from reality is short-lived, as she soon becomes embroiled in the murder investigation of a local girl (Cailee Spaeny) who died under mysterious circumstances, a case bearing some similarities to the disappearance of Katie Bailey the year before. As Mare struggles to cope with the mounting pressures of her daily duties, she finds herself in hot water at work and home alike.
As most of these crime dramas go, murder is the engine that drives the plot, and Brad Ingelsby's thrillingly conceived storyline takes the tale down some increasingly unexpected directions, leading to plenty of well-earned plot twists and red herrings along the way. From the authentic dialogue to the multi-dimensional characters, the writing of "Mare of Easttown" is about as good as one could ask for from a drama series, and the richness of the writing only increases as the story progresses. Having the same director on all seven episodes certainly helps to ensure a continuity in the storytelling, and with this production director Craig Zobel proves himself a confident filmmaker with a distinctive yet unshowy style that perfectly captures the look and feel of small town Pennsylvania and the unique rhythms of life therein. And while "Mare of Easttown" will hook audiences with the captivating detective story at its center, it's the deftly dramatized family life of Mare Sheehan in all its humor and heartache that really hits home.
Of course, television is an exceedingly competitive marketplace, and any series that wants to attract viewers better have some compelling and relatable characters front and center. Thankfully, "Mare of Easttown" is in steady supply of this asset. And while there are a slew of sharply written peripheral characters that keeps things interesting even when the story shifts away from the main players, it's Kate Winslet's bold and lived-in performance as the title character that gives the show its brilliance. From her icy relationship with her ex and the playful sparring with her mother to the wrenching moments involving the murder investigation as well as her dead son, Winslet's performance runs the emotional spectrum and never once hits a false note. If this isn't award-worthy acting, I don't know what is.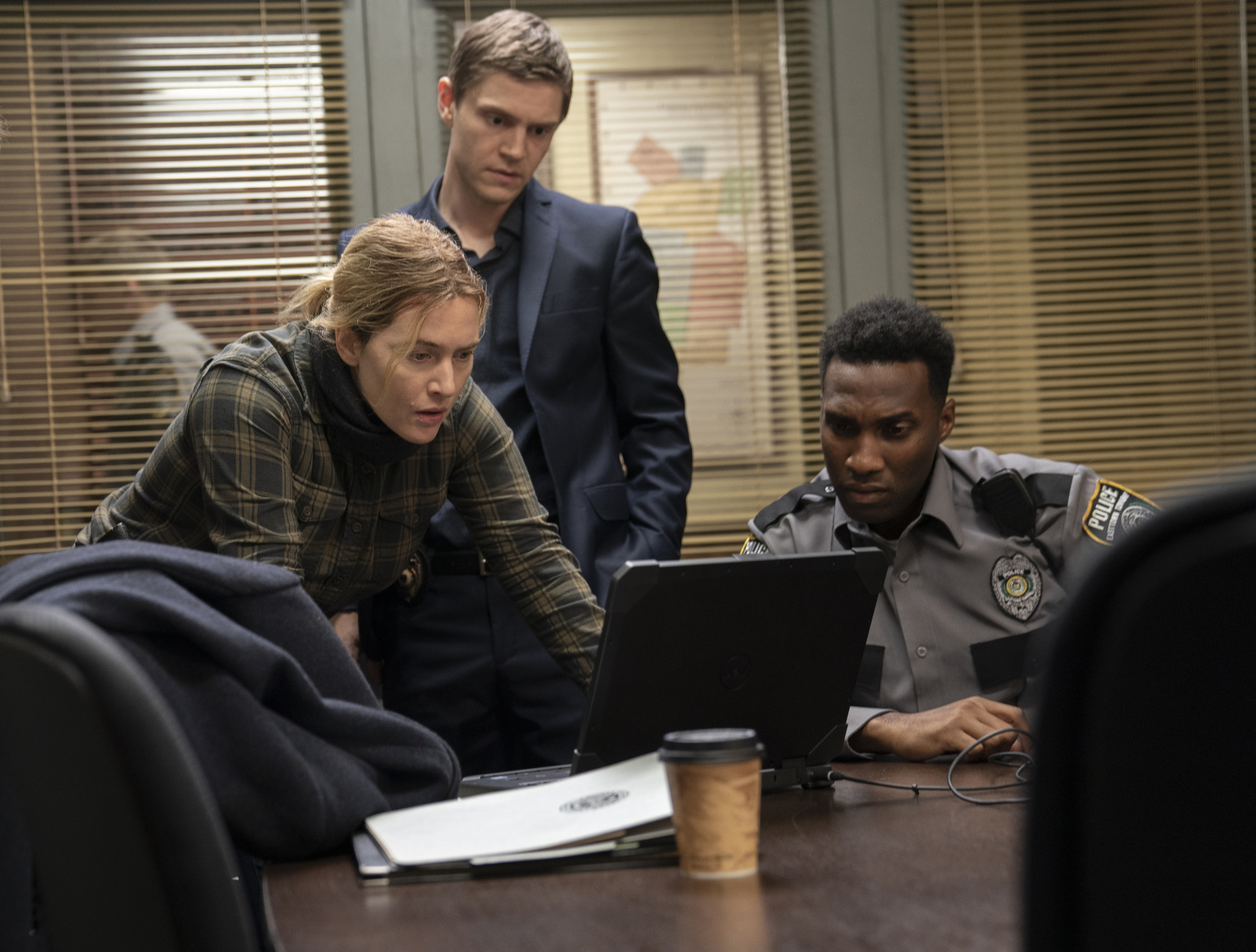 Having a phenomenal supporting cast certainly doesn't hurt either. Some of the actors putting in superlative performances here include Evan Peters ("American Horror Story") as Colin Zabel, a highly respected detective from a neighboring precinct who comes in to assist Mare in the murder investigation; David Denman ("The Office") as Mare's beleaguered ex-husband; James McArdle as a priest with a dark past; and Guy Pearce as a writer who woos Mare while in town as a guest lecturer at the local college. Jean Smart is also a vital and hilarious presence as Mare's unfiltered mother, while Angourie Rice gives a wise-beyond-her-years performance as Mare's teen daughter Siobhan.
"Mare of Easttown" is an absolute must-see.
By Lucas Mirabella
Premieres Sunday, April 18th on HBO
https://www.hbo.com/mare-of-easttown