Neutrogena® announced the launch of its first-ever brand content studio, Neutrogena Studios, along with the trailer premiere of its first documentary short, titled "In the Sun," which is Executive Produced by Emmy Award Winning Actress Kerry Washington.
The content studio will provide an innovative medium to tell compelling stories that educate about the science behind skin health, celebrate healthy skin for all, and inspire people to action.
"In the Sun" is a poignant and inspiring documentary that lets viewers follow the skin health journeys of seven families facing extraordinary circumstances as they navigate the long-term effects of living life in the sun, while still living vibrant lives. According to the World Health Organization, one in every three cancers diagnosed across the globe is a skin cancer. Moreover, skin cancer affects all races, ages and ethnicities with diagnoses increasing each year. This documentary short comes at a critical moment, delivering key information and dispelling common misconceptions around skin health and sun safety through real stories that span across generation, race and gender, led by the expertise of Los Angeles-based dermatologist Dr. Shirley Chi.
"One of the reasons that I was inspired to work with Neutrogena as a Brand Ambassador and creative consultant is that the company places equal importance on both health and beauty. Now Neutrogena Studios will utilize the power of story to educate and motivate people to take action when it comes to their skin health," said Brand Ambassador and film Executive Producer, Kerry Washington. "In the Sun" is a powerful example of the impact that real stories, shot from a diverse range of perspectives, can have on inspiring necessary health outcomes. I'm looking forward to sharing this educational documentary short in collaboration with Neutrogena in order to raise awareness around self-care, skin health, and sun safety. And I am excited about what narratives are yet to come, in the future, from Neutrogena Studios."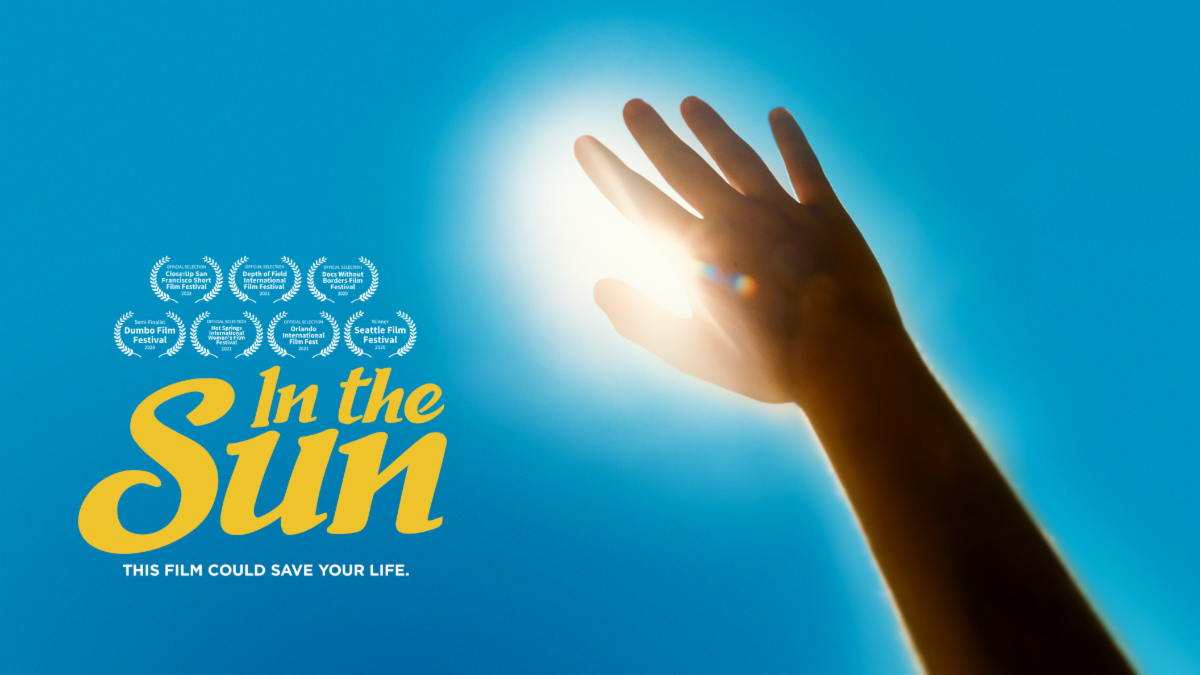 "In the Sun" will debut on April 27, marking Neutrogena Studios's foray into crafting content that informs, entertains and ignites conversation about skin health and human stories for people from all backgrounds. The documentary short will serve as an undeniable proof of concept for Neutrogena Studios's mission to promote real, relevant skin health stories that inspire its diverse audience to prioritize their own skin health and live life safely and vibrantly in the sun. The documentary short is already an official selection at multiple film festivals and won the award for Best Environmental Short Documentary at the Seattle Film Festival. More information on "In the Sun" can be found at inthesunfilm.com.
"At the heart of Neutrogena Studios is our mission to create content with impact. By leveraging our scale as the #1 Dermatologist Recommended skincare brand, we're creating a stage for diverse creators to tell their stories. Through their authenticity, these stories elevate the meaning of skin care, empowering viewers with the information they need to take action in protecting and nurturing any and all types of skin," said Sebastian Garcia-Vinyard, Studio Content Director of Neutrogena Studios. "We want every story that Neutrogena Studios produces to actively inspire people to create positive change—and there's no better time to do that than now."
Neutrogena Studios will be guided by the seasoned perspectives of its Board of Advisors, a carefully balanced coalition selected to support the creation of feature documentaries, scripted shorts and more. They will provide guidance in their respective areas of expertise ranging from Behavioral Health and Science to Entertainment & Film among other sectors.
The brand is also announcing the launch of the Neutrogena Studios: First Frame™ program, Powered by Ghetto Film School. The initiative will cultivate inspirational Gen Z filmmakers, supporting them through high-impact training and production, as they create short films that align with the Neutrogena Studios mission. Ghetto Film School is a non-profit that provides creative education in NYC, Los Angeles and London and an award-winning curriculum for young filmmakers. The Neutrogena Studios: First Frame™ program exemplifies Neutrogena Studios's commitment to crafting relevant content that resonates strongly with diverse audiences.
"In the Sun" will be available on demand and to stream on April 27. It will also be available to community organizations and schools interested in hosting their own screening, in order to increase access to the film's important message. For more information about Neutrogena Studios, please visit neutrogena.com/studios.