Since I discovered moccasins in the late 60s, I have always had a pair in my shoe closet. They are so comfortable. My favorite is made by Minnetonka, a company founded in 1946 in Minneapolis, Minnesota and named after nearby Lake Minnetonka. The name actually means "great water" in the language of the Dakota Sioux tribe. Minnetonka started out as a roadside gift shop in the region. As people took to the open road to explore America, their handcrafted footwear influenced by traditional Native American moccasins quickly became their most popular offering.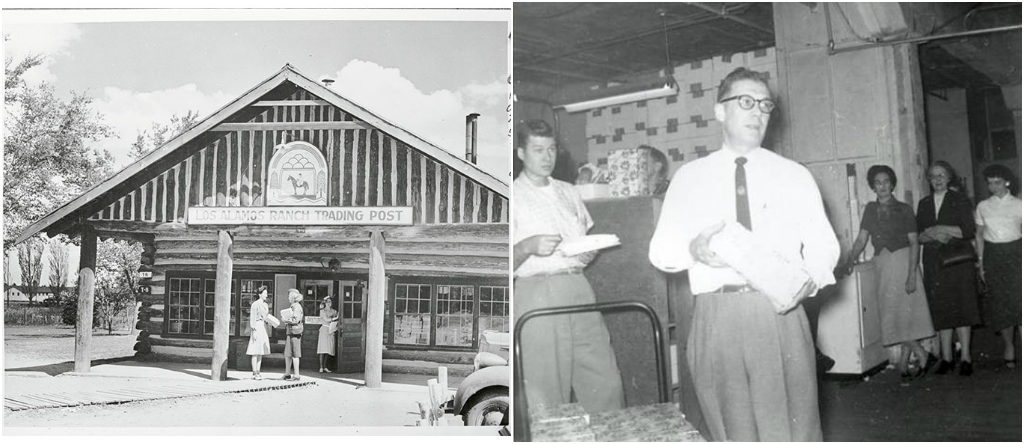 Early on, Minnetonka attracted the attention of Philip W. Miller, who had been running a corner grocery store in Minneapolis. He eventually sold his store to become a partner in Minnetonka, working in the company until his passing in 1986. His son Marshall joined the company in 1953. Nine years in, they introduced their Thunderbird moccasin, featuring a hand-beaded design modeled after its namesake symbol. Later, they learned of the Thunderbird's meaning in Native American mythology. For many Native tribes, the Thunderbird is a revered supernatural being, playing a key role as protector, rainmaker, and enforcer of justice. Its three tail feathers represent past, present, and future.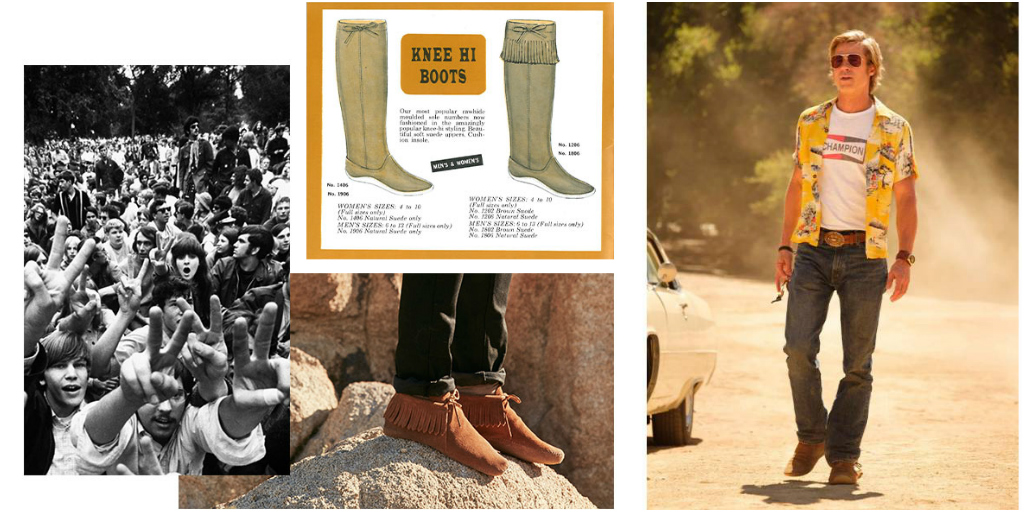 Then came the 60s and that is when Minnetonka gained a new following among hippies. They created their Classic Fringe Boot which quickly became the signature of the Summer of Love in 1967. It was followed by the Front Lace Knee High Boot in 1968, both of which became beloved favorites that they still carry today. Another of their iconic models was the classic Two-Button Boot, which over 50 years after its original launch, was featured prominently in Quentin Tarantino's film "Once Upon a Time… in Hollywood" on the feet of actor Brad Pitt.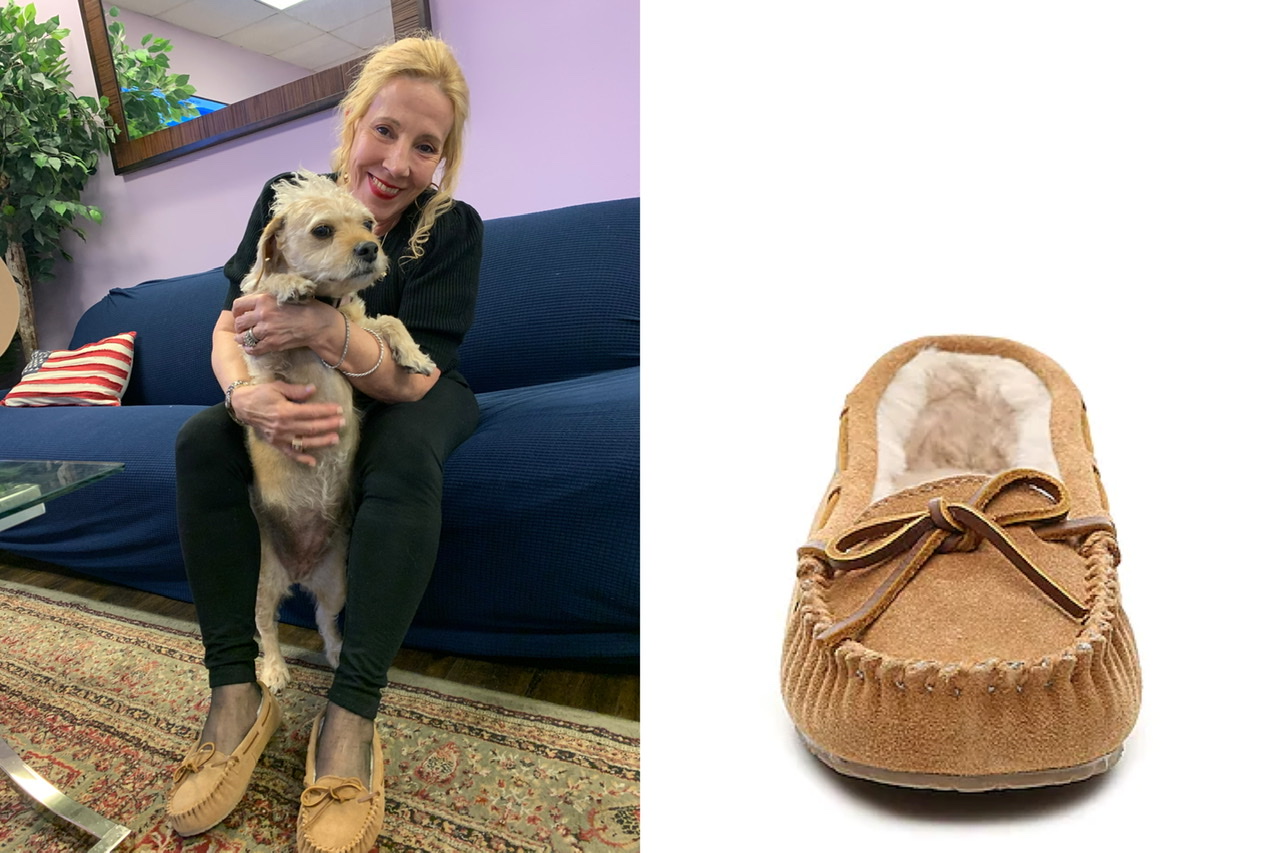 Recently while shopping on the DSW website, I came across a pair of JR trapper Minnetonka slip-ons with 360° lacing. Featuring a round toe, with a flexible rubber sole, these comfy slippers were lined up with faux fur, perfect for home. Of course, I could not resist, and I love them so much that I carry them to the office. After spending a few hours on high heels, my Jr. Trapper moccasin slippers give me the break I deserve. They are stylish with the upper suede while remaining plush and comfy! Thank you DSW for carrying them and Minnetonka for making a great product.
To purchase visit www.dsw.com