For as long as I can remember, I have had sensitive skin. Hyperpigmentation, sensitivity to scented products, adult acne… you name it, I've struggled with it. So, you can imagine how difficult it is to find skincare products that I can really use.
Luckily, there are companies like Amie that I recently discovered, which specifically tailor their products for people with sensitive skin. A UK brand, Amie strongly believes in working to be kinder to our planet; creating products that are biodegradable. They have three different collections geared towards OILY, DULL/LACKLUSTER and NORMAL/DRY skin types.
I have been testing out their line for OILY SKIN and am thrilled to report that all three products are performant!
Clear + Calm Biodegradable Cleansing Wipes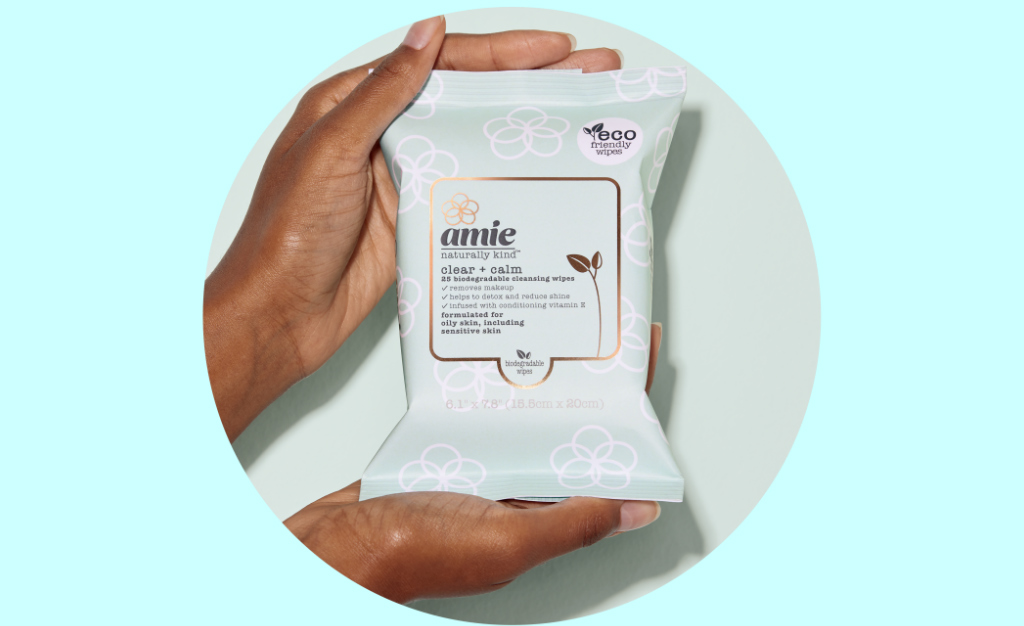 They just launched their cleansing wipes which gently tone & brighten the skin while removing makeup. They are so refreshing to cleanse your face at the end of a long day. I like that it has Vitamin E, which helps my dark spots. Earth-friendly, the wipes decompose in just 15 days! Made with brightening and calming rose water, these are dermatologist approved.
Clear + Calm Exfoliating Face Wash
I love to wash my face with this product in the morning and evening. It deeply cleanses and reduces oil and shine. Made with white willow and green tea, it seems to be helping my clogged pores to clear up!
Clear + Calm Detoxifying Mask
This a great mask to use once a week for the ultimate skin cleansing. Easy to use, it is made with a blend of ingredients, including kaolin, white willow & green tea. Just massage onto dry skin and leave it for 10-15 minutes. Remove with a warm cloth or flannel. I promise, you can almost FEEL it refining the look of pores & improving your skin's overall health as the kaolin clay is hardening. It draws out impurities & excess oils.
Overall, it is a wonderful collection. As a competitive runner and rock climber, my skin is constantly exposed to the elements. I use Amie to fully cleanse and refresh my skin after every training session!
Check out their other lines if your skin type is Lackluster or Dry.
Amie recently launched in all Target retailers across the US.
For more info and to purchase visit www.amieskincare.com