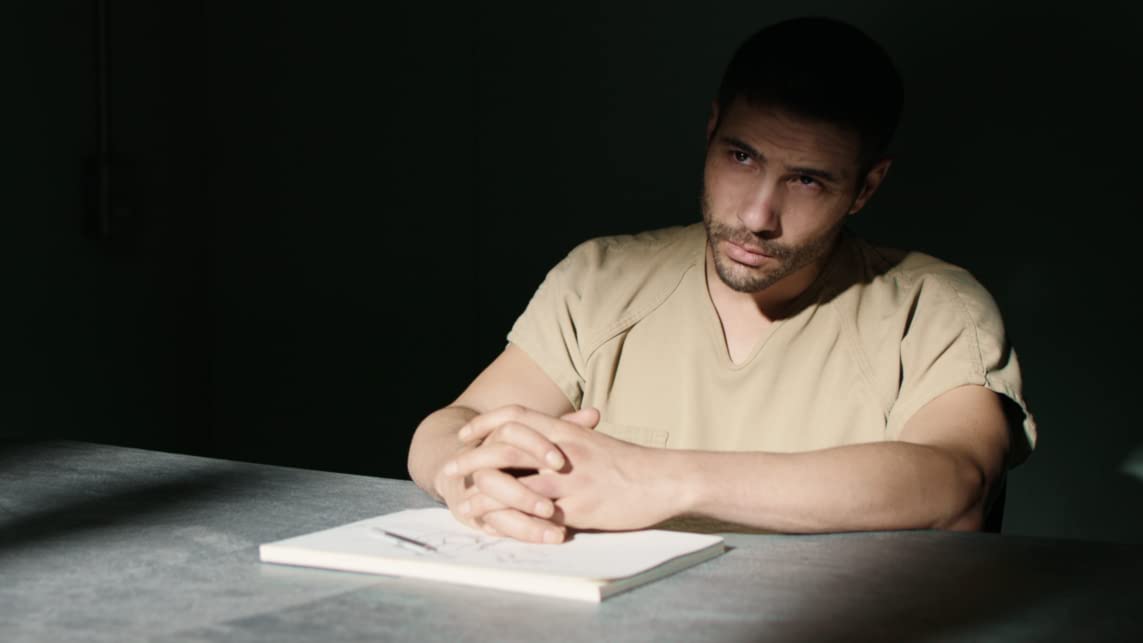 Jodie Foster and Tahar Rahim headline the devastating true story of Mohamedou Ould Slahi, who was locked up by the U.S. Government in Guantanamo Bay for years without a trial, in "The Mauritanian," a heartbreaking legal drama costarring Benedict Cumberbatch and Shailene Woodley.
Letting the facts of this tragic story speak for themselves, director Kevin Macdonald takes a sobering approach to the proceedings, relating Slahi's infuriating ordeal with a no-frills style that is quietly powerful in its restraint. Putting his documentary background to good use – he won an Oscar for "One Day in September" before moving on to features like "The Last King of Scotland" and "Black Sea" – Macdonald's realistic shooting style succeeds in immersing viewers in Slahi's harrowing experience, deftly demonstrating the injustices at hand, though it is admittedly difficult to watch at times. And while the story of prisoner abuse at Guantanamo Bay has been covered extensively over the years, Slahi's story puts a human face on these injustices, and Tahar Rahim's heartbreaking portrayal is a reason in itself to seek out "The Mauritanian."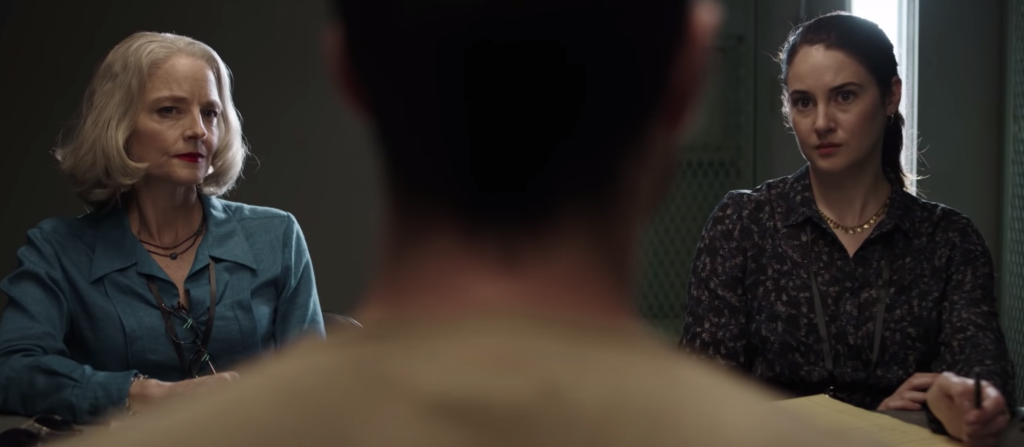 Taking the complex aspects of the storyline and weaving them into the form of a legal thriller, "The Mauritanian" begins shortly after 9/11, when Mohamedou Ould Slahi (Tahar Rahim, "The Looming Tower," "A Prophet"), a Mauritanian national recently returned from Germany, agrees to speak with authorities about his possible connection with al Qaeda. Using hearsay and fabricated testimonies to claim that Slahi was the head recruiter for the 9/11 attacks, the CIA detains Slahi and sends him to various prisons in Jordan and Afghanistan where he is tortured multiple times. From there, Slahi is transported to Guantanamo Bay detention camp, where he is subjected to the kind of brutal forms of torture and forced interrogation that one must see to believe.
While Mohamedou struggles to find the will to survive in his desperate environment, Nancy Hollandar (Jodie Foster), a strong-willed defense attorney out of Albuquerque, and her associate Teri Duncan (Shailene Woodley), take on Mohamedou's case, finding it especially egregious that he is being held without charge. On the other side of the legal aisle is Lt. Colonel Stuart Couch (Benedict Cumberbatch), a military prosecutor whose personal connection to a 9/11 victim makes him an especially formidable legal opponent. As Mohamedou's dire situation stretches on for years, he is tried and tested in many ways, but never loses his hope for freedom.
Having shown his flair for realistic human drama, director Kevin Macdonald proves himself a good match for the subject at hand, weaving together the complicated aspects of the true storyline in easily relatable fashion. Based on Slahi's best-selling memoir, "Guantanamo Diary," the sturdy screenplay by M.B. Traven, Rory Haines and Sohrab Noshirvani hopscotches between the legal battle to free Slahi and his own battle to survive imprisonment under unimaginably brutal conditions. Cutting between various timelines and settings, editor Justine Wright uses her impressive skill set to bring together all the differing aspects of the storyline coherently and without sacrificing suspense. Alwin H. Kuchler's vérité style cinematography also leaves a lasting impression as it embeds us into the torturous conditions of the protagonist and forces the audience to lay witness to the horrendous crimes committed by the United States government.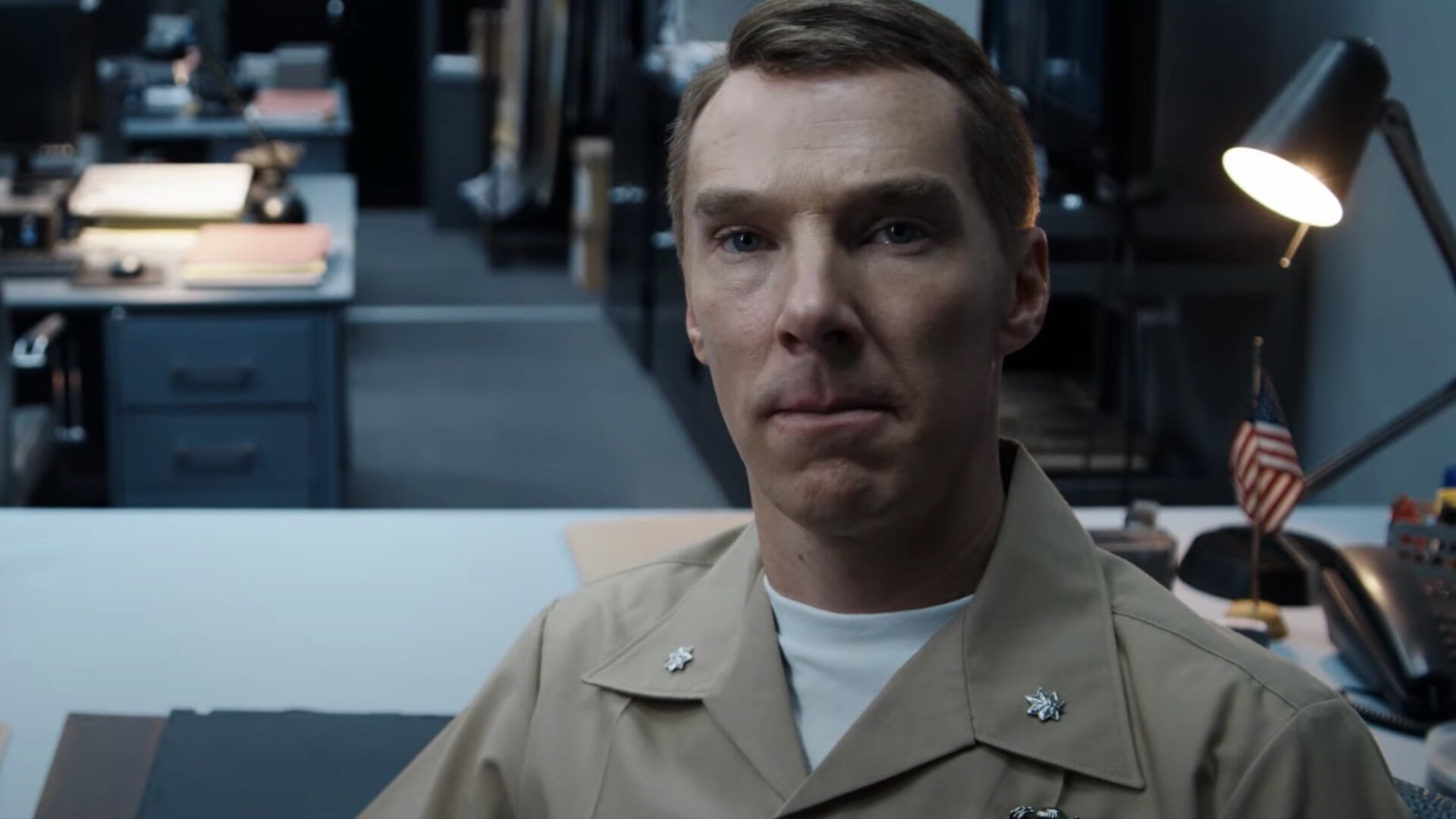 As the tragic but inspirational figure at the story's center, Tahar Rahim brings strength and wisdom to the role of Mohamedou Ould Slahi, imbuing the character with honor and dignity even in his most miserable moments. Playing the defense attorney who fights relentlessly for her client even when she questions his innocence, Jodie Foster delivers a potent performance that proves she's still a force to be reckoned with, while Shailene Woodley projects compassion and intelligence as Foster's legal associate. Benedict Cumberbatch is also a forceful presence as the military prosecutor whose legal fight to honor his fallen friend reveals some disturbing facts.
"The Mauritanian" is a solid legal thriller whose hard truths will make your blood boil.
By Lucas Mirabella
Running Time: 129 minutes
Rated R for violence including a sexual assault, and language.