Tom Holland sheds his Spider Man persona to play a wayward college dropout who joins the Army only to return with PTSD, a drug addiction, and a penchant for bank robbing in "Cherry," an intriguing but overdone drama costarring Ciara Bravo, Forrest Goodluck and Michael Gandolfini.
With their first post-Marvel cinematic outing, the celebrated brotherly filmmaking team of Anthony and Joe Russo train their discerning eyes on a story close to their Cleveland roots, an area like many others in the country where the opioid crisis has had a devastating effect. And while the Russo brothers certainly bring a flair to the material that will engage audiences, their approach here comes across as self-indulgent and stylized to the point of lifelessness. Based on the novel by Nico Walker, who wrote the book while serving a prison sentence, the screenplay by Angela Russo-Otstot and Jessica Goldberg is split into chapters and presents the story in epic fashion, though each chapter feels overlong and would have benefitted from a more streamlined narrative. Still, as one would expect from the filmmaking team behind some of the biggest blockbusters of all time, "Cherry" excels in the action category, highlighted by some breathtaking sequences featuring Newton Thomas Sigel's showy cinematography. Jeff Groth's inspired editing also helps this ambitious crime drama move at a steady clip despite a lengthy running time.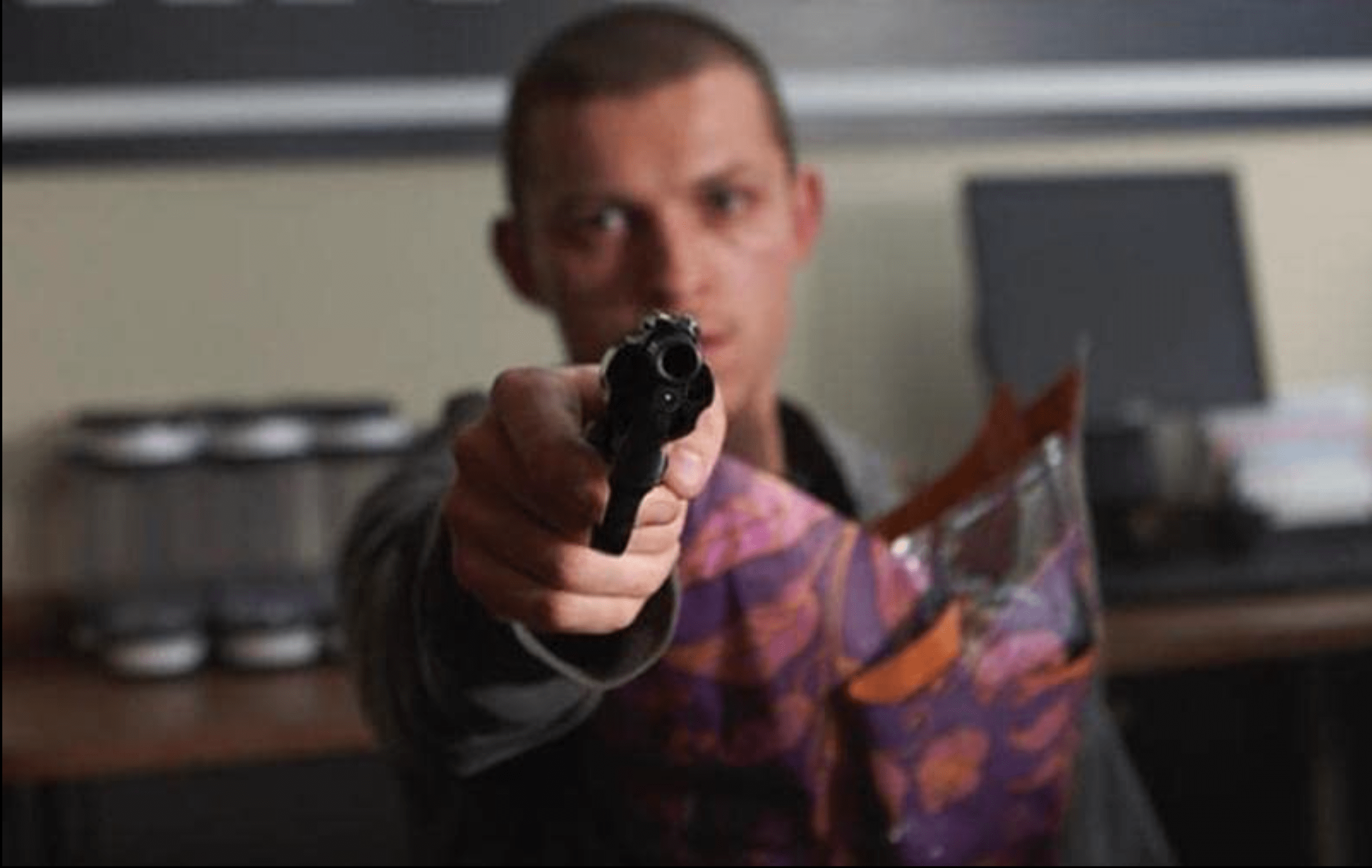 Told in chapters and beginning with a prologue set in 2007, "Cherry" kicks off with a bank robbery carried out by an unnamed protagonist (Tom Holland), who breaks the fourth wall to discuss the fine points of his felony. From there, the story rewinds to 2002, when the bank robber was just a directionless Ohio college student – that is, until he meets Emily (Ciara Bravo), an English classmate with whom he quickly falls in love. Despite their mutual affection, Emily opts to transfer to a college in Montreal, leaving her man without a purpose – a void he fills by enlisting in the Army. But before shipping off for a two-year tour, the young lovers tie the knot at the local courthouse.
After a brutal, "Full Metal Jacket" style boot camp, the main character ships off to Iraq to serve as a medic on the frontlines. It's a harrowing experience that changes his constitution in ways he doesn't even begin to understand. After his traumatizing tour, the shell-shocked soldier returns home to discover a world ravaged by opioid abuse, a vicious cycle that he and his wife soon fall victim to. As the drugged out duo slip further into their abusive cycle, they take increasingly drastic measures to support their habit, culminating in a series of brazen bank robberies.
Filmmaker brothers Anthony and Joe Russo have accomplished an extraordinary amount throughout their storied careers, with their visionary work on the television series "Arrested Development' and within the Marvel Universe being their crowning achievements. However, their latest endeavor is problematic in both tone and style, and it comes across as the work of incredibly skilled filmmakers applying their mastery of the medium to a narrative that doesn't particularly deserve it. Taking an epic and highly stylized approach to what is ultimately a very personal story about one man's descent into addiction, there's an unevenness and inconsistency to the proceedings that only increases as the story plays out. Trying to tackle a range of expansive subjects – America's Opioid crisis, the Iraq War, PTSD, bank robberies, young love – the script by Jessica Goldberg and Angel Russo-Otstot is ambitious to a fault, and ultimately falls short of its lofty aims. It also doesn't help that the voiceover narration overwhelms the proceedings, which may be a result of the screenwriters being too beholden to Nico Walker's source material.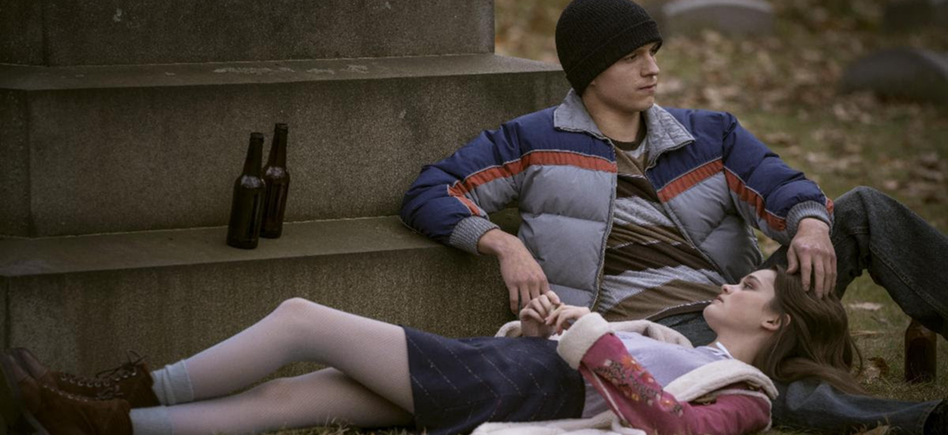 Although the acting of "Cherry" never rises to award-worthy status, Tom Holland goes for broke playing against type and is a thoroughly captivating presence throughout, even if some of the scenes chronicling PTSD and drug addiction tend to strain credulity. Holland is a generally likable presence, which makes his character's uglier qualities a little more tolerable, and he serves as an agreeable guide through this strange cinematic journey. Playing Holland's drug-addled lover Emily, Ciara Bravo delivers a powerful performance that succeeds in capturing her character's many struggles, whether it's coping with her husband's PTSD or battling her eventual addiction. Also making memorable supporting appearances are Forrest Goodluck and Michael Gandolfini as a pair of Holland's colorful friends, and Jack Reynor as a loathsome dealer named Pills and Coke.
"Cherry" is an intriguing crime drama but ultimately falls victim to overambition.
By Lucas Mirabella
Running Time: 141 minutes
Rated R for graphic drug use, disturbing and violent images, pervasive language, and sexual content.
In select theaters February 26th and streaming on Apple TV+ beginning March 12th.