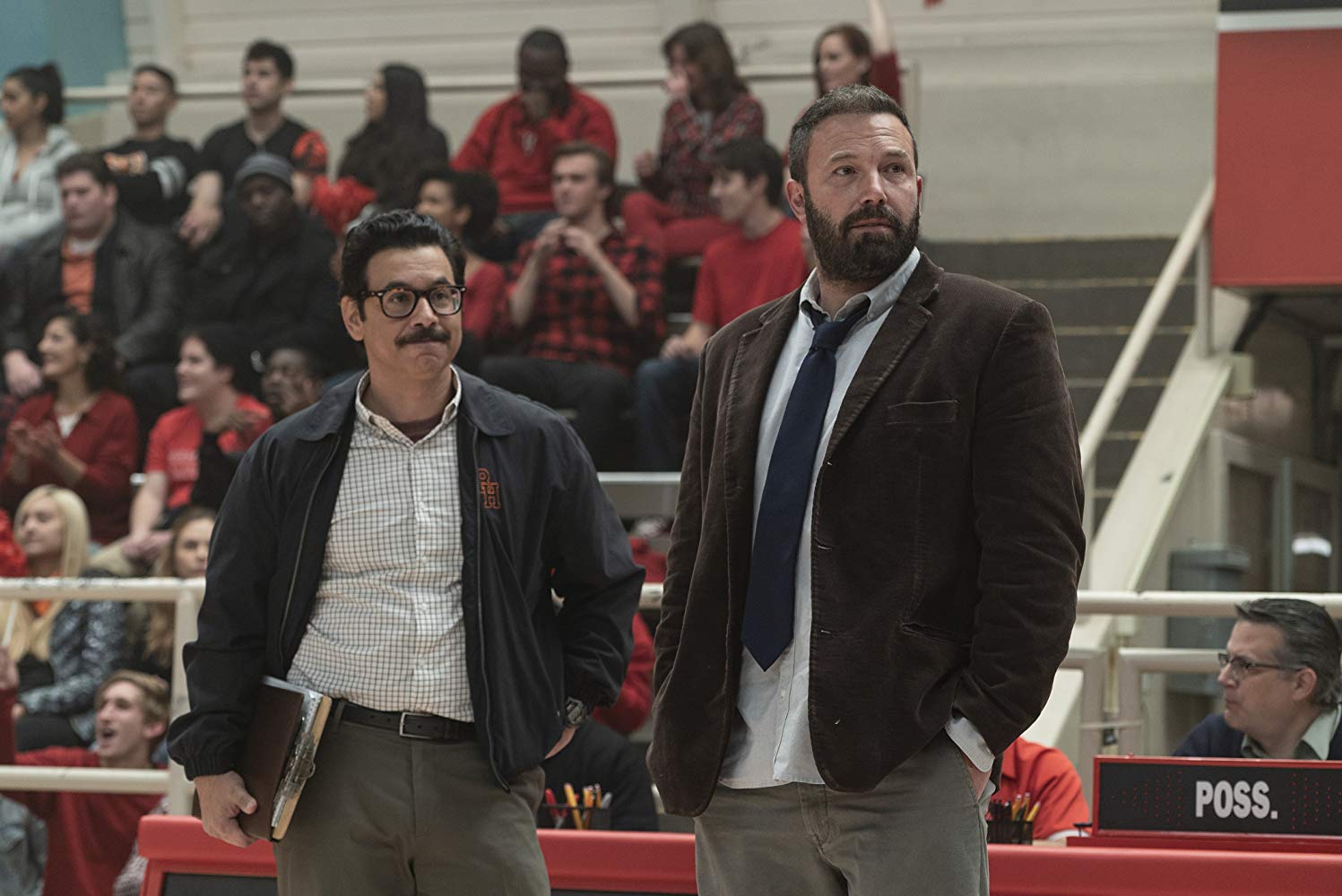 Ben Affleck courageously confronts his personal demons on the big screen playing an alcoholic former high school basketball star who returns to his alma mater to coach the struggling varsity team in "The Way Back," a moving but manipulative sports and sobriety drama also featuring Al Madrigal and Michaela Watkins.
Reteaming with Affleck for a second time is "The Accountant" director Gavin O'Connor, whose competence in the sports film genre, as evidenced by films like "Miracle" and "Warrior," serves him particularly well with this sobering film about an alcoholic seeking purpose through sport after suffering personal tragedy. Although the script, co-written by O'Connor and Brad Ingelsby ("Out of the Furnace") relies on an overly familiar formula and is also occasionally guilty of some emotional manipulation, the powerful performances and the captivating sports sequences help "The Way Back" transcend its minor shortcomings. And while O'Connor's quality direction is aided by Eduard Grau's poetic camerawork, David Rosenbloom's kinetic editing, andRob Simonsen's poignant score, it's Ben Affleck's stirring central performance that truly enables "The Way Back" to rise above its by-the-numbers trappings.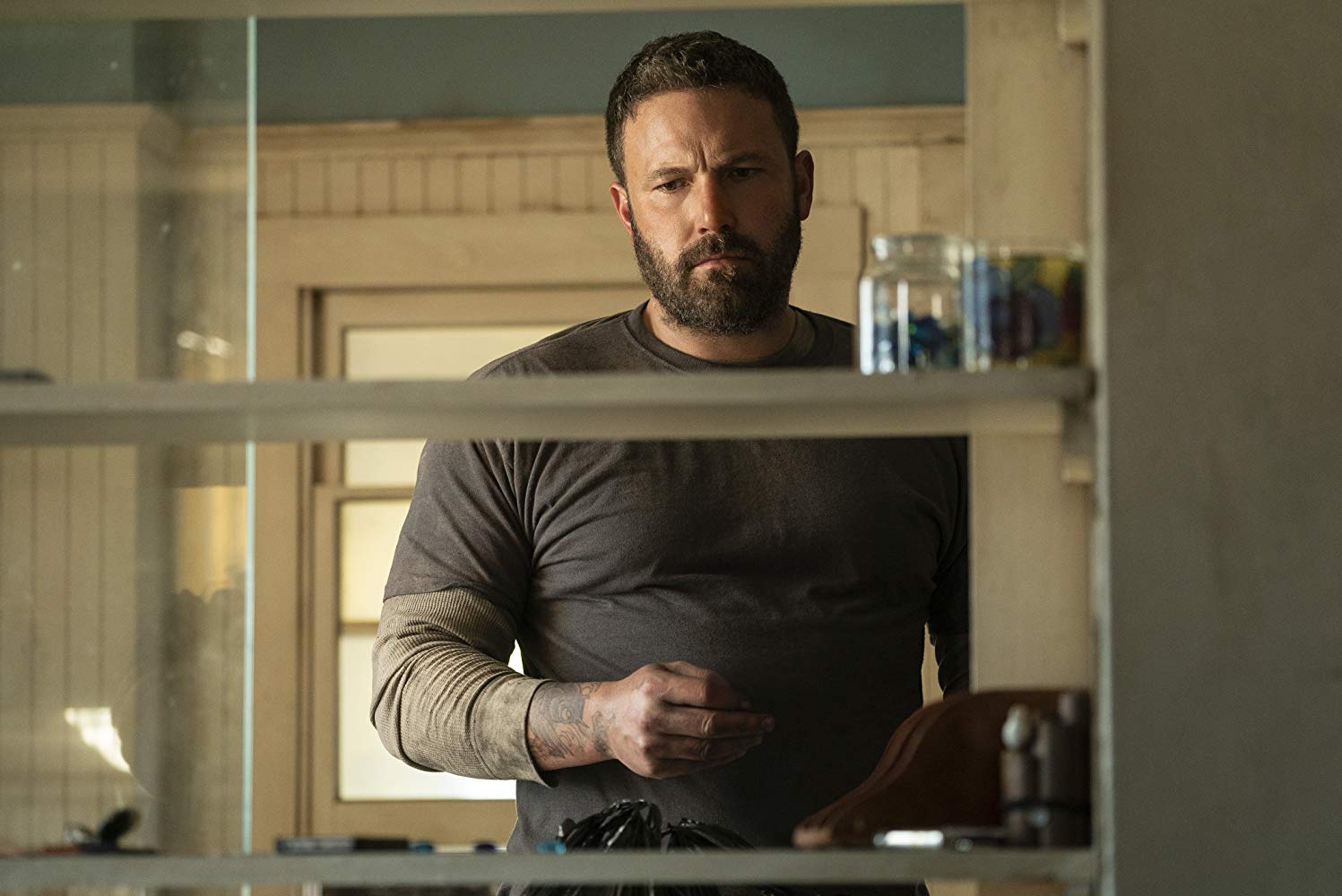 In the film, Affleck plays Jack Cunningham, a former high school basketball phenom at a SoCal catholic school called Bishop Hayes. An all-star athlete who declined a scholarship to the University of Kansas and instead fell into a life of drugs and booze, Jack now works as a construction worker and spends his off hours drinking himself into oblivion at a local watering hole. As we gather through strained conversations with his concerned sister (Michaela Watkins) and his estranged wife (Janina Gavankar), Jack's self-destructive ways are at least partially attributable to a recent family-related tragedy that remains unspoken.
When the head coach of Bishop Hayes' basketball team suffers a heart attack, the school offers Jack the position, hoping that he can lead the struggling squad to the playoffs for the first time since the former all-star was on the team. After much contemplation, and even more beer, Jack reluctantly accepts the job and, along with his algebra teacher assistant coach Dan (Al Madrigal), sets out to mold the dysfunctional group into a cohesive unit. As Jack attempts to transform the wayward squad into a legitimate playoff contender, he finds a sense of purpose along the way, though all the while, his personal demons threaten to derail his progress.
Like many sports dramas that have preceded it, "The Way Back" uses its basketball backdrop to tell a deeply personal story about redemption and resolve, and while the resulting narrative is more familiar than fresh, the emotional impact is undeniably forceful. Juxtaposing Jack's battle with alcoholism and the team's battle for playoff contention, the shrewd script by O'Connor and Brad Ingelsby ties these two dramatic strands together in rewarding and realistic fashion, particularly with respect to the alcoholism storyline, offering uplift and despair but rightly reaching no simple conclusions about the debilitating disease. And while Jack's private drama is more dramatically satisfying than the familiar basketball storyline, thanks to director Gavin O'Connor's capable direction, the team's playoff push is just as engrossing as Jack's off-the-court struggles, delivering well choreographed hoops sequences that look and feel like the real deal.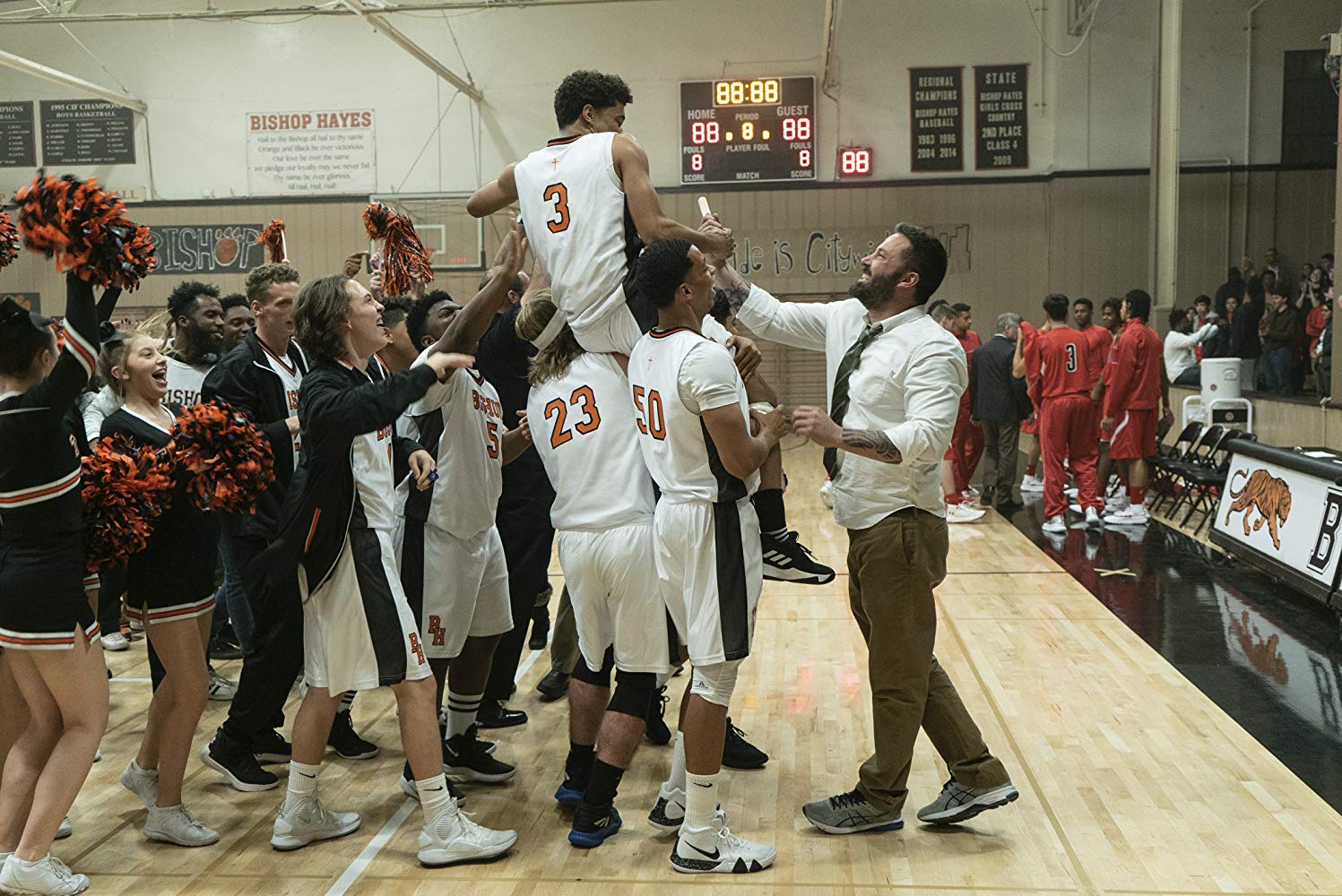 Playing the redemption-seeking coach at the story's center, Ben Affleck delivers a tour de force performance, bravely exploring onscreen a disease that in recent years he has struggled with in very publicly fashion, and the depiction rings true. From the intoxicating highs to the abysmal lows, Affleck portrays the character with gusto, capturing Jack's dramatic arc like a consummate pro, and earns some laughs along the way with his wonderfully vulgar coaching style. Playing Jack's caring sister, Michaela Watkins proves a wise casting choice, while Janina Gavankar also makes the most of her scenes as Jack's estranged wife Angela. Also bringing some levity to the serious subject matter is the unruly students on the Bishop Hayes basketball team, most notably Will Ropp as the helplessly horny ladykiller Kenny.
"The Way Back" is a winner thanks to Ben Affleck's affecting lead performance.
By Lucas Mirabella
Running Time: 115 minutes
Rated R for language throughout including some sexual references.
https://www.thewayback-movie.com