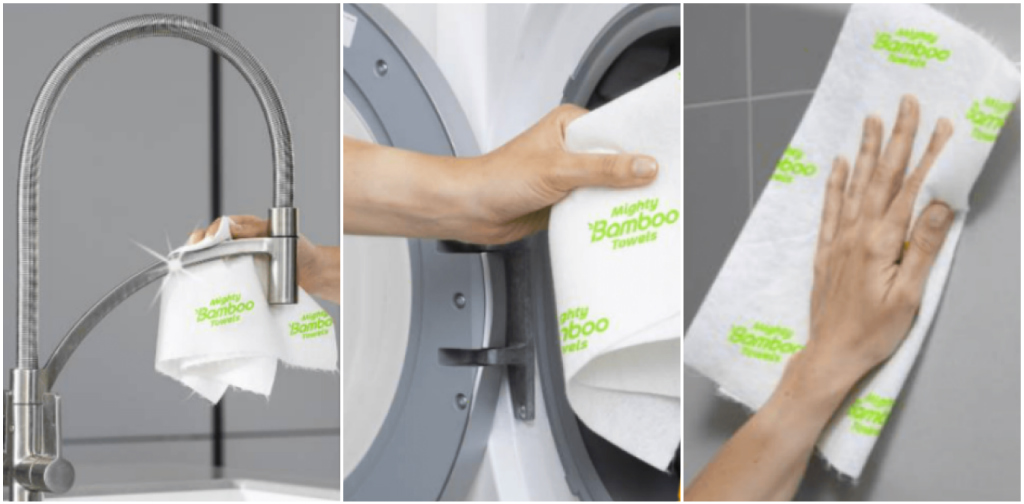 If you ever thought about an alternative to paper towels, try Mighty Bamboo Towels. Yes, it is really made from Bamboo cloth. It's super strong and ultra absorbent.
Bamboo towels are more durable and reusable up to 80 times before discarding and long lasting than regular paper towels. They don't fall apart even when scrubbing stubborn stains or when wet. In fact, they can be washed in the washing machine.
If you are a person concerned with our planet, this product is for you. It is eco-friendly, made from a sustainable bamboo source; each roll comes with 20 perforated lint free bamboo sheets.
Each roll fits on your regular paper towel dispenser. Another important feature to consider is its anti-bacterial. It will not get smelly or spread nasty germs. Finally, one package of Mighty Bamboo Towels replaces up to 45 conventional paper towel rolls. It is a big money saving. Be kinder to the environment; this is a must try!
---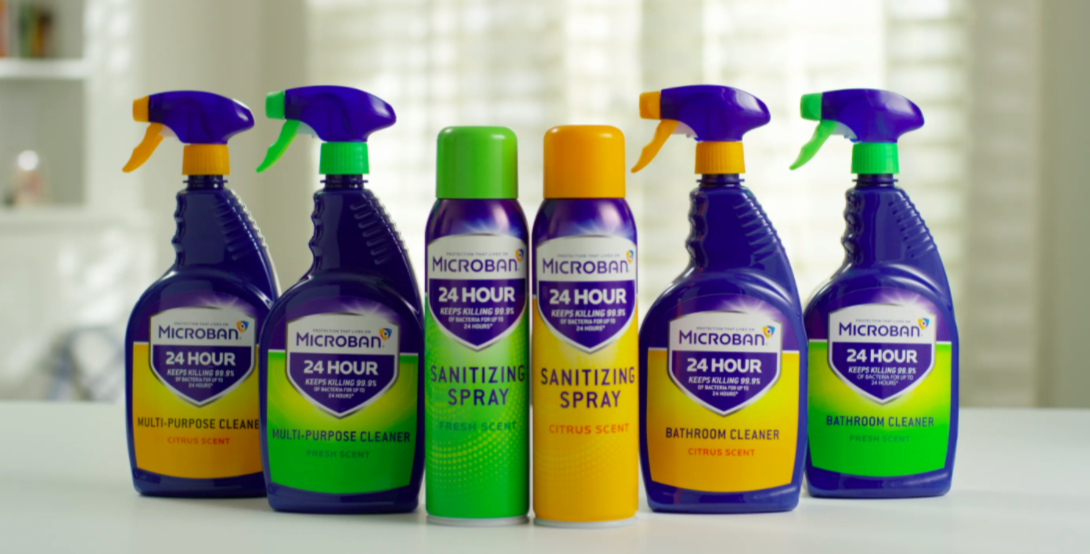 Have you heard about the incredible germ protection from Microban spray products? Check out these 2 products that perform quite well for me.
Microban 24-hour Sanitizing Spray
First, I picked up, the sanitizing spray against bacteria. It kills 99.9% of bacteria in 5 minutes, and keeps killing for 24 hours. It cleans and sanitizes in one step and is Suitable for everyday use on hard surfaces and non-washable soft surfaces like upholstery, backpacks, luggage, curtains and cushions, phone, knobs etc. Perfect for the scary times we live in.
Second, try the Microban 24 Hours Multi-Purpose Cleaner Citrus Scent
It provides:
24-hour sanitization against bacteria even after multiple touches
It kills 99.9% of bacteria in five minutes, and keeps killing for 24 hours
It cleans and sanitizes in one step
It protects against bacteria between cleanings for up to 24 hours and is suitable for use on hard surfaces, however, it cannot be used on food contact surfaces.